Year of the dog edition

A weekly newsletter of great travel reads and news by James Clark from Nomadic Notes. 
This week I am in Dhaka (my first time in Bangladesh), and I will have posts on this amazing crazy city coming soon. Today is the Lunar New Year, though you wouldn't know it here. Having been in Vietnam for a number of new years, I can't help but observe the new year as well. So wishing you all a prosperous new year, and may the year of the dog be a good one for you.
I've been on the road so no new posts this week.
---
Travel Reads
"The long read: A decade after it was scuppered by the financial crash, the fantasy archipelago of 300 artificial island 'countries' is back in business. Has anybody learned anything?"
"The planet has never been smaller – nor tourists more ubiquitous. Around 1.32 billion overseas trips were made by travellers around the world last year, up from 1.24 billion in 2017 and three times the figure of 439.5 million recorded in 1990."
"Asia is the epicenter of a boom that is changing how we travel."
"At 920 feet it will be one of the tallest towers in the city."
Southeast Asia Railways
"A 60-kilometre stretch of Cambodia's long-delayed railway from Phnom Penh to the Thai border in Poipet has been completed"
Instagram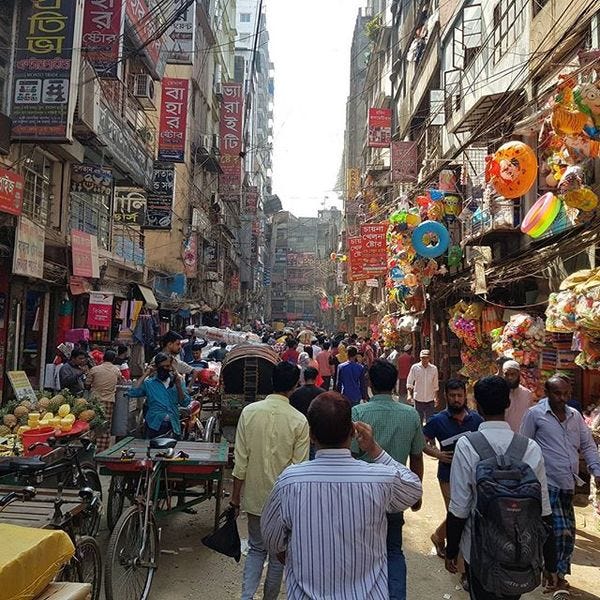 Old Dhaka - Bangladesh.
Nomadic Notes Partners
Nomadic Notes is partnered with the following sites. I use and recommend these travel booking sites when planning my travels.
Book Accommodation: Agoda
Find Flights: Skyscanner
Travel insurance: World Nomads
Booking via these links will not cost you extra, and they will help keep Nomadic Notes running. Thanks for reading!