Where to stay in Da Nang

A weekly newsletter of great travel reads and news by James Clark from Nomadic Notes.
---
Latest posts from Nomadic Notes
Where to stay in Da Nang - the best areas and best hotels along the Han River and My Khe Beach area.
Travel Reads
"Journalist Will Hunt, who made the crossing with a group of urban explorers, recounts being menaced by rainwater and rats — and meeting fellow subterranean wanderers along the way."
"The particular sheen of America by Amtrak."
Travel Photos
"Viking heritage is imprinted into Norway's 1,700 wild and westernmost isles that lie at the opening of the North Sea – where one islander has devoted his life to preserving the past."
"We could play a game here to start off. I could show you a series of ten vintage photographs and you guess which ones were taken in Paris and which ones were taken in Egypt. And to make it interesting, let's say you get 2 seconds per photo to decide. Ready? Okay go – from the top, start scrolling!"
Travel News
"Kazakhstan has changed the name of its capital city from Astana to Nursultan. The change was made in honour of President Nursultan Nazarbayev, who stepped down yesterday after almost 30 years in office. Parliament then passed a law making the renaming official."
"Taking falls, facing obstacles and making the most of a situation can be an everyday affair for young people in Timor Leste, but its growing skating scene is giving these things a whole new meaning."
Interesting Site
"We are searching for trees with the most interesting stories."
I always take photos of remarkable trees around the world, so I like this idea.
Instagram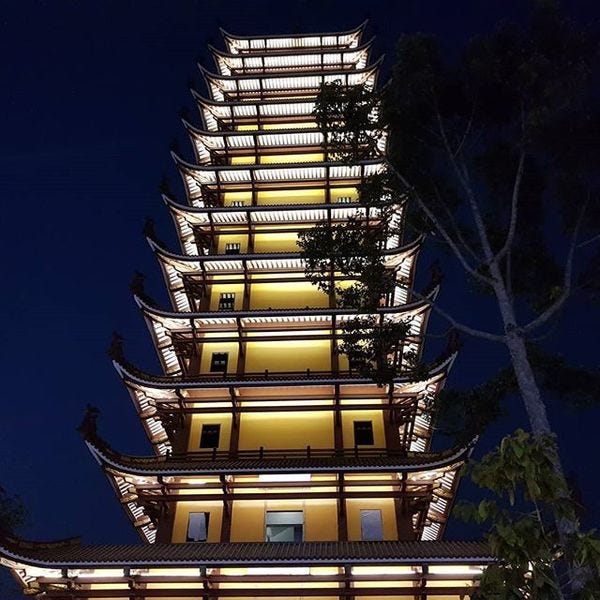 A temple in District 10, Ho Chi Minh City.
Nomadic Notes Partners