Where to get the best view of Bangkok

A weekly newsletter of great travel reads and news by James Clark from Nomadic Notes.
---
Latest posts from Nomadic Notes
Viewing Bangkok from the King Power MahaNakhon Skydeck and rooftop bar - the tallest observation point in Bangkok.
Travel Reads
"These formerly abandoned landmarks are getting a second life as galleries, restaurants, and cultural centers."
"The latest "Sim City" to join the duplitecture hall of insanity is courtesy of a developer in Turkey."
"It's one of the smallest countries in Europe and one of the richest and safest – but that doesn't make it boring."
U.S Railways
"Spoiler: They're pretty much all called Union Station."
""The Great American Rail-Trail" could stretch from Seattle to Washington D.C., entirely off-road and with gentle grades. This is the dream the national Rails-to-Trails Conservancy ("RTC")"
Antarctica
"Colin O'Brady and Louis Rudd spent almost two months racing across Antarctica, a journey that killed an explorer who attempted it in 2016. Back in warmer climes, they spoke about the race of a lifetime."
"Ever thought about working in Antarctica? The views are incredible and the experience like no other — plus, you may even find love, just like Lisa and Chris."
Cool Hotels
"New InterContinental which cascades 16 storeys down the side of an old quarry and cost gazillions to build."
"From Bangkok to Beijing, here are some of the hottest new hotels in Asia due to open for business in 2019."
Instagram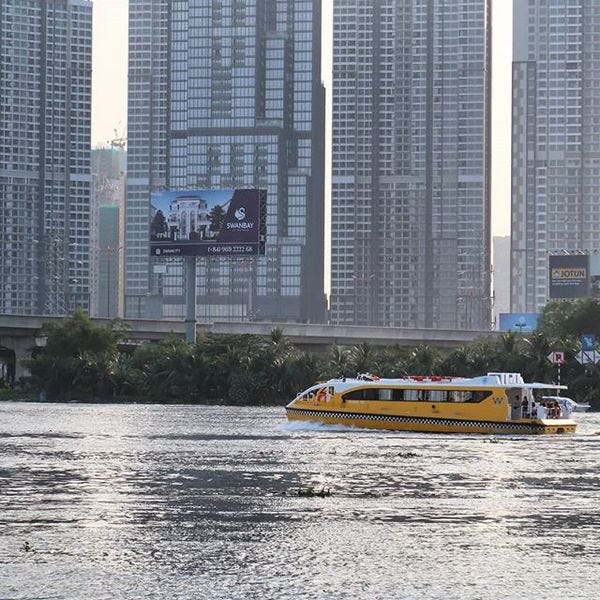 Saigon Water Taxi.