Where I'm At: March, 2019 – Da Nang edition

A weekly newsletter of great travel reads and news by James Clark from Nomadic Notes.
---
Where I'm At
Where I'm At: March, 2019 Da Nang edition - my monthly summary of where I've been and other site news.
Travel Reads
"This year's Kumbh Mela, a Hindu pilgrimage, was the biggest and most expensive ever. But some holy men said the difference from prior years was not a positive one. "I give it a zero," said one."
"These are not your grandma's cruises."
"How I landed my first Lonely Planet gig by Joshua Samuel Brown, travel writer and author of 12 Lonely Planet guides (and a bunch of other things)."
"Photographer Andrew Shield takes us deep into the Sumatran jungle in Indonesia, as he and his motley crew attempt to surf and document the famed Seven Ghosts."
American Road-trips
"A Gold Rush–era highway paves the way to the West's last frontier."
"A new Smithsonian Channel film positions the guidebook for black travelers as a necessary response to white-supremacist violence—and as a community-building tool."
"A 1982 memoir of an American road-trip remains relevant in a GPS world."
Nomadic News
"This summer I spent a week in Tbilisi, the capital of Georgia (the country in the Caucasus). It's an up-and-coming travel destination, but I quickly realized it has the potential to become a major digital nomad hotspot as well."
Lifestyle Opportunities
"An 80-acre island in Ireland called Ardoileán can be yours for $1.4 million, including the remains of a 7th-century monastic settlement."
Instagram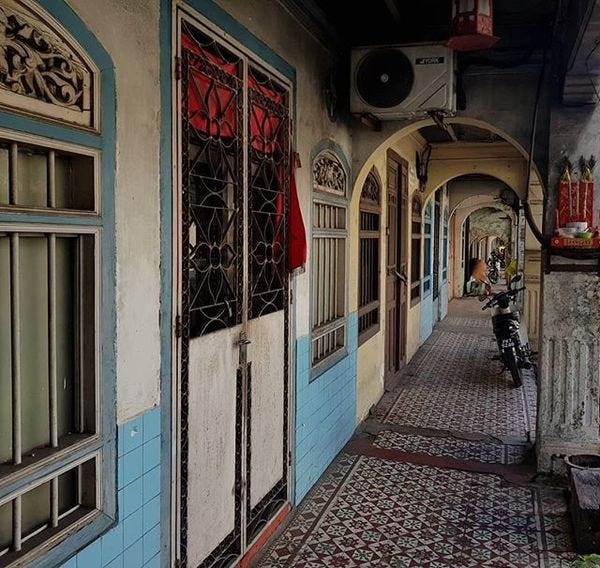 Shophouses in Georgetown, Penang.