Where I'm At: April, 2020 – Saigon quarantine edition

A weekly newsletter of great travel reads and news by James Clark from Nomadic Notes.
---
Where I'm At
What a long month March was. That Lenin quote comes to mind where "there are decades where nothing happens; and there are weeks where decades happen."
Assorted Travel Links
"For all of us trapped inside our homes during coronavirus who long to travel, the Germans have a word for that: fernweh, or a pain to see far-flung places beyond our doorstep."
"Follow a photographer's journey from a remote island in the South Atlantic to a world paused by pandemic."
"There is a certain beauty in the expanses of public space, now vacant amid the pandemic, these photos from around the world show. There is also a reminder: True beauty comes when the builders roam the built."
"A photographer documents the strange experience of a long-haul flight in the midst of the coronavirus pandemic, showing empty airports, worried passengers and exhausted crews."
"Four women share their stories on what it was like to solo travel before smartphones and Google maps."
"Yangon Amusement Park was built in 1997 by the former military junta as a flashy distraction from their violent dictatorship."
"Drink in the picturesque landscape of the dreamy Fanal forest in Madeira. Filled with ancient trees, visitors flock to take in the scenery."
"For nearly 125 years, the family run workshop has been hand-carving statues, but competition from mass-produced products means the craft could very well die out."
"A herd of Kashmir goats have invaded a Welsh seaside resort after the coronavirus lockdown left the streets deserted."
I saw this article about video walks
Travel Videos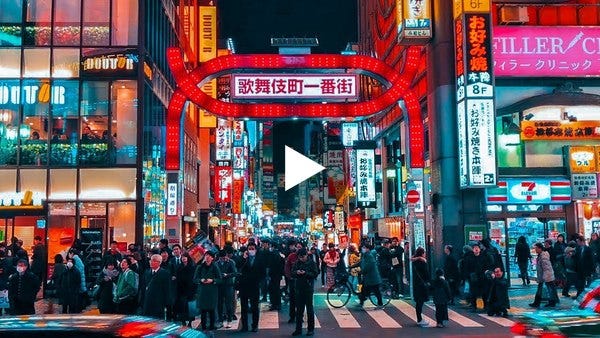 Nightlife Streets In Tokyo Shinjuku 4K ASMR
I saw this article about video walks which reminded me of this Youtube channel about walking around Japan. And to think that I have been walking around for free and unmonetized! I dream of roaming the bustling streets of Tokyo again.
Instagram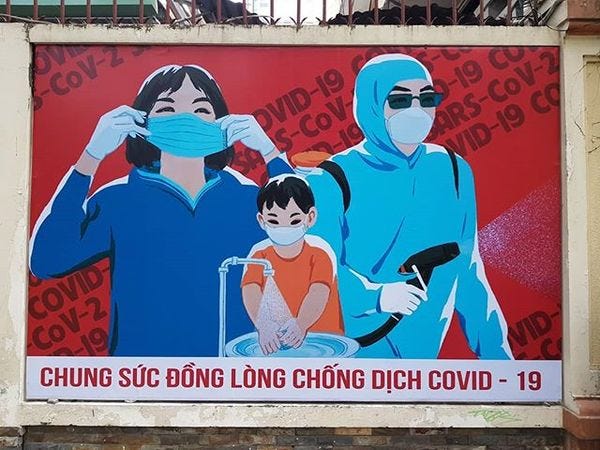 Public health notice in Vietnam.