Wandering the streets of Hanoi
A look at the first metro railway in Hanoi, plus heaps of great travel reads.
Greetings from Hanoi! I have been visiting this great city every year since probably 2013, so last year broke my run of annual visits. It's good to be back.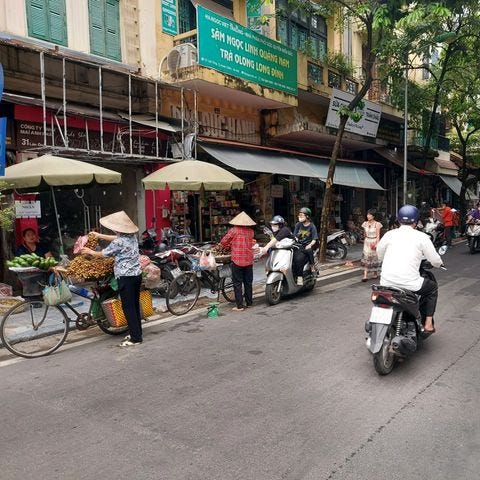 I'm here to check out the new metro while eating my way around my favorite places. Acutally, I've been eating the same breakfast place every day. There is a great banh cuon stand next to my hotel and I can't walk past it without stopping. I might try and walk in the other direction tomorrow to resist temptation.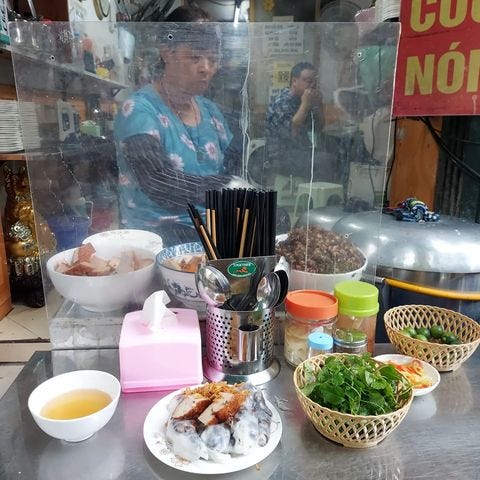 I rode the first metro line, and visited the construction sites of the second. This is what the first metro in Hanoi (and Vietnam!) looks like. I will have a metro report soon.
Here are this week's travel reads from around the web.
Latest posts at Nomadic Notes
Where I'm At: July 2022 – Hanoi
Assorted travel reads
• Walking the World: Hanoi (part 1)
"Generosity, happiness, and spiritual emptiness."
I'm in Hanoi now, so it seems appropriate to lead with this story. A blog about urban walking was always going to get my attention.
This blog is on the Substack platform (like this newsletter) and Substack has a recommended reading section. I have made a list here of other newsletters to check out, (and thanks to Our Man in Saigon for recommending this article).
• The man who road-tripped 4,000 miles across the country on a lawn mower
• From France to Thailand on foot
• News you already know: Flying is a miserable experience right now
There are a lot of articles about bad air travel experiences this week. I've been fortunate to be travelling in Southeast Asia where travel is recovering while not overwhelming the system…yet. I had a smooth flight from Hue to Hanoi, only to be stuck in the airport parking lot due to a traffic jam. Apparently domestic air traffic at Hanoi is now higher the pre-covid time. Go figure.
• The next Star Alliance member could be Germany's Deutsche Bahn railway
• How the TSA created two classes of travelers
"Nilay Patel speaks with the TSA's chief innovation officer, Dan McCoy, about airport surveillance, security lines, and what we surrender when we sign up for PreCheck."
• Photographer flies boat over Solomon Islands for aerial photos
Or you could just fly with Solomon Airlines to get amazing views.
• Can we please stop with all the nomad hate?
"Some criticisms of nomading are legitimate. But many critics completely miss the big picture."
• Around Australia in 50 days: Jatin says 16,000 km motorbike trip an 'amazing experience'
• Hidden bars help to revive Petaling Street, the 'Chinatown' of Malaysia's capital
• Room with a view 🧐
• Coming soon: Mopa Airport will be a welcoming addition to Goa tourism
I was in North Goa just before the pandemic shutdown. I think I'm more of a South Goa kind of guy, but all of Goa still softly calls my name, so who knows, maybe I will be back via this new airport.
---
The Nomadic Notes Travel Newsletter is a weekly newsletter of the best travel reads and interesting travel news from around the web, and random ramblings by the editor.
- James Clark