Visiting the Golden Bridge in Vietnam – the bridge held by giant hands in the mountains

A weekly newsletter of great travel reads and news by James Clark from Nomadic Notes.
---
Latest posts from Nomadic Notes
The Golden Bridge (the bridge held by giants hands in the mountains) at Ba Na Hills, near Da Nang in Vietnam. How to get there, how much does it cost, and what to expect.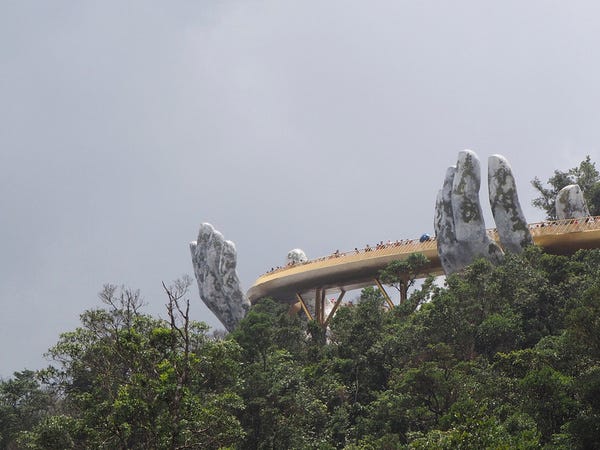 Golden Bridge, Ba Na Hills - Vietnam.
Travel Reads
"Former Black Flag front-man Henry Rollins has, over the course of his career, achieved notoriety as a punk-rock pioneer and prolific spoken-word performer – but in recent years he's also become an advocate of slow, humble, close-to-the ground international travel."
"Love it or hate it, brutalist architecture has an unavoidable presence in every major metropolis– even Paris. In fact, the French capital is something of a haven for futurist concrete architecture."
After a few too many rums on the beach, one honeymoon couple decided to buy the entire hotel they were staying at that night.
"An island off Western Australia's north coast is being returned to its natural state pre-European settlement, with feral pests eradicated and a whole suite of native animals being reintroduced on the isle."
Each year millions of water snakes are pulled from Cambodia's Tonle Sap Lake, degrading this ecological wonder of the world.
Punta Carena has been manned by a continuous line of 88 lighthouse keepers over the last 151 years. But now the final guardian of the light is preparing to leave his post.
"Digital scans are vastly cheaper and easier to acquire than physical passports."
Photography
"Snapshots from Google Earth, all rectangles of the same size and scale, approximately three and a half miles wide by two miles tall—showing seven square miles of the varied surface of our planet in each view."
Instagram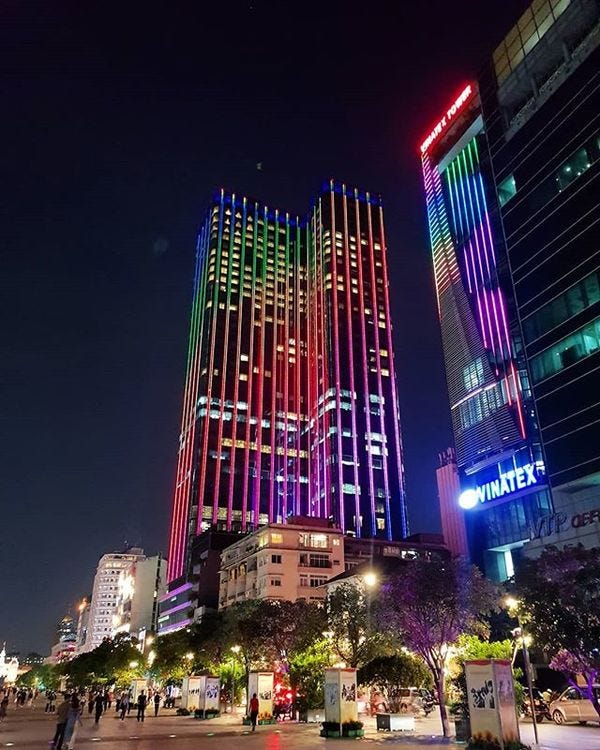 LED lights of Ho Chi Minh City.