Visiting Aomori Prefecture in Japan

A weekly newsletter of great travel reads and links by James Clark from Nomadic Notes.
---
Latest posts from Nomadic Notes
Aomori Prefecture is at the northern tip of Honshu (the largest island of Japan). Like many casual visitors to Japan with no ties to the country, I had never heard of Aomori. There are 47 prefectures (like a province or state) in Japan, and Aomori is one of the lesser visited of Japan.
Travel Reads
"For better or worse, travel has changed a lot over the decades. Veteran travel writer John Borthwick takes a look at how far we've come (and gone)."
"The shipwreck of the Batavia and subsequent murders of 115 men, women and children have inspired many retellings. A new exhibition combines art and science to find new angles on an old tale."
"Cuteness or colonialism? Look past the readymade beauty and into the unsettling worldview in Réhahn's pictures of old women and children."
"Traveling along the borders that rose up after the Soviet Union fell, a team of photographers captured just how much Russia still influences these countries."
"A journey from the source of the Nile in central Africa to its mouth near Cairo, charting the problems faced by the river and those who depend on it."
"In the last few years, Singapore has been focusing on freeing the land above for developments by going underground."
"A British charity's rehabilitation of one of Kabul's poorest historic districts is doing more than restoring buildings and training traditional artisans. It is 'preserving the soul of the country.'"
"Derinkuyu underground city is located in Cappadocia. Discovered in the 1960s, it's the world's deepest underground city and fits 20,000 people."
"Want to buy yourself a more desirable nationality? There are bargains to be had."
Southeast Asia Railways
News related to Southeast Asia railways, as part of the Future Southeast Asia Map project.
"Construction of 250km section of high-speed link now unlikely to start this year as environmental authorities in Bangkok have yet to grant approval."
Instagram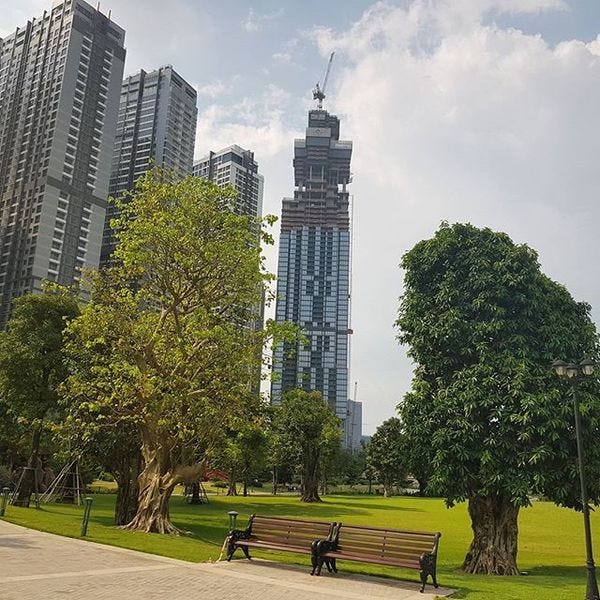 A new park in Saigon, and the Landmark 81 Tower, which is about 55 of its 81 floors complete.
Nomadic Notes Partners
Nomadic Notes is partnered with the following sites. I use and recommend these travel booking sites when planning my travels.
Book Accommodation: Agoda, Hotels Combined
Find Flights: Skyscanner
Travel insurance: World Nomads
Booking via these links will not cost you extra, and they will help keep Nomadic Notes running. Thanks for reading!