Vientiane update, and Sihanoukville trip report
Sicily by train, a book for every state, manhole covers of Japan, and more travel reads.
Hello from Vientiane! I am back from my rail travels and I am now sorting through my photos and notes that will end up in three different articles about rail travel in Laos. I plan to post those in the next month as I think that the sooner you can get here the better. It is a unique moment in time to be here with so few tourists, especially with the Laos-China border closed.
Latest posts at Nomadic Notes
• Notes on Sihanoukville – After the gold rush
• Where I'm At: June 2022 – Vientiane
Assorted travel reads
• Circling Sicily on its regional trains
"A Dutch photographer, documenting the culture of regional train travel, managed to get around the Italian island for less than $100. Here's what she saw."
• Traveling this summer? Here are book picks for all 50 states (and then some)
"Here are more than 100 recommendations for you — whether you want to read about somewhere you're heading, a place you hope to go someday, or somewhere you live and want to get to know better."
• How did cartographers create world maps before airplanes and satellites? An introduction
• Postcard from Hanoi - Vietnam is open
• Poké Lids: The beauty of Pokémon manhole covers in Japan
• North America's most spectacular train journeys
• Phan Rang is the kitesurfing capital of Vietnam that you've never heard of
• Welcome to Vancouver Island – Canada's green and pleasant land
• Georgetown Guyana – The forgotten "Caribbean island"
• Spooky shipwrecks and singing sands: 10 of the UK's weirdest beaches
• Here's how Crossrail will transform London travel
• Why is food so expensive at airports?
• UN registers 'Türkiye' as new country name to replace 'Turkey'
@nomadicnotes at Instagram
Follow me at @nomadicnotes for real-time updates.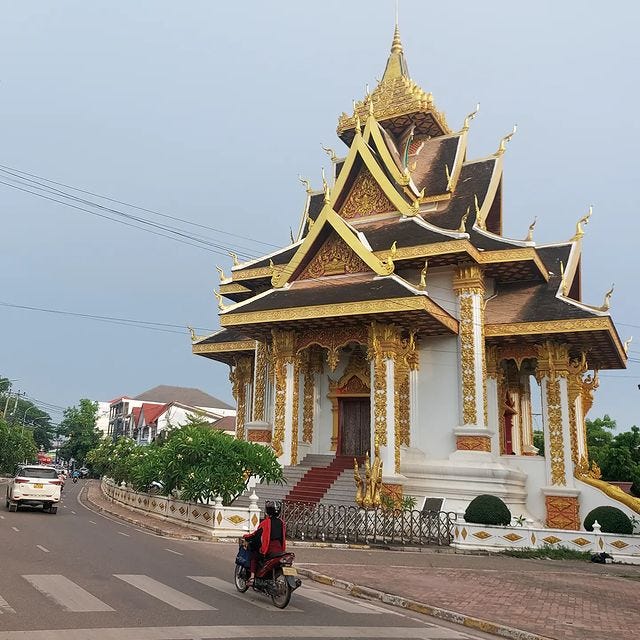 ---
The Nomadic Notes Travel Newsletter is a weekly newsletter of the best travel reads and interesting travel news from around the web, and random ramblings by the editor.
- James Clark