Update from An Bang (the beach of Hoi An)
Monthly Nomadic Notes update, and a bunch of good travel reads from around the web.
Greetings from An Bang Beach in Hoi An. This week I have split my time between two popular beach neighbourhoods of Da Nang and Hoi An. There are some green shoots of recovery here, with more places opened than my previous visit at the end of 2020.
I follow this Instagram account that tallies the Covid statistics for Southeast Asia. Vietnam had a momentous day this week with no covid deaths reported for first time in nearly a year.
I don't where I will be this time next week, which is the first time in years I have been in this position of making it up as I go. I'm waiting on some news, but I will most likely be inland for a month. For now, I am getting in one more beach walk.
Latest posts at Nomadic Notes
Where I'm At: May 2022 – Saigon
Assorted travel reads
• Get stranded like Odysseus on Italy's most secret, mythical islands
• When solo travel met the 'Great Resignation': Meet the workers who quit and hit the road
• The world's smallest country hides a real-life garden of Eden
"When the pandemic untethered millions of workers from their offices, a new species of digital nomad was born. They set off with laptops and passports, and have made it clear they're never coming back. Now, on a sun-dappled island in the middle of the ocean, a group of them is engaged in a novel experiment that might foretell the future of work."
• Night in the city: Capturing the fading age of neon lights in Tokyo and beyond
• Marriott spends up to $90 million a year on bathroom soaps
• 40 of the best beaches in Europe
• Cycling in Singapore has never been easier or more rewarding – and it's about to get even better
And another Singapore cycling story here:
Dad, 38, brings daughter, 2, on 166km cycling trip around S'pore in 17 hours
• Take a look at this old Japanese railroad that was turned into a bike ride
• The world's first airport for flying cars opens in the UK
• Travel blogger finally writes obligatory article about Maldives
I found this travel satire site (The Onion of travel blogging?). I forgot I had subscribed to it, so I actually thought some of these posts were for real (like the Onion being harder to discern from satire these days).
Writing humour/satire is hard at the best of times, so it is not surprising that this genre is rare in the travel space. It is like musicals - best not to attempt it unless you know you will knock it out of the park. Having said that, I enjoyed this article by Brent and Michael Are Going Places: Travel writer blamed for major Athens olive shortage.
• 60 Orang Asal Sarawak in 'Sirat' make presence felt in KK
I loved this video of a delegation of 72 Orang Asal Sarawak boarding a flight from Miri to Kota Kinabalu, with 60 of them wearing 'Sirat', the traditional costume of the Sarawak natives. Imagine being on this flight!
And if you're new to Nomadic Notes, here is that time I got dressed up for a tribal wedding in Sabah.
@nomadicnotes at Instagram
Follow me at @nomadicnotes for real-time updates.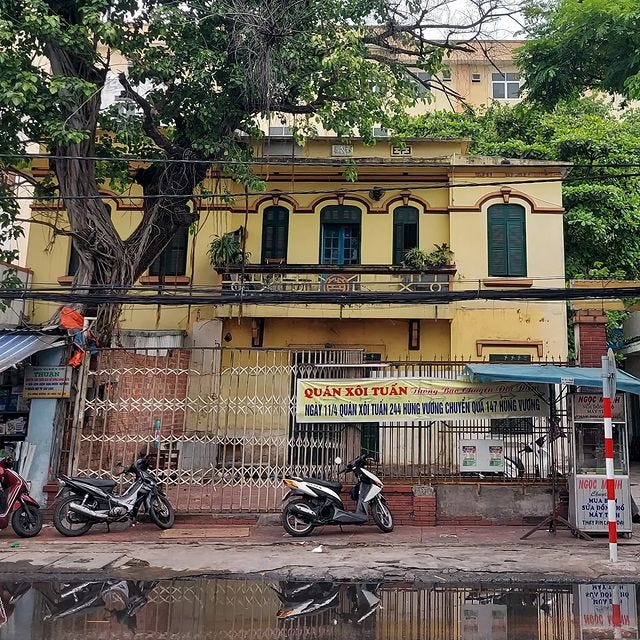 ---
The Nomadic Notes Travel Newsletter is a weekly newsletter of the best travel reads and interesting travel news from around the web, and random ramblings by the editor.
- James Clark