Travel Reads - November 24, 2017 Edition

A weekly newsletter of great travel reads and news by James Clark from Nomadic Notes. 
---
Travel Reads
"For centuries, the nomadic Nenets reindeer herders of the Siberian arctic have migrated across one of the most challenging environments on Earth. Today, the permafrost is melting, posing significant threat to their unique way of life. This is the intimate story of Lena, a young Nenets mother, and her journey to birth."
"After four decades of uninterrupted conflict, this is the last effort to save an important piece of Asian and human history that is in danger of being destroyed and lost forever."
"Traveling in Southeast Asia, photographer Chris Hilton noticed the plastic chairs were in almost every shot, so he gave them the starring role."
"94 paying members have died on Everest between 1996 and 2016. Does it matter who you climb with on Everest? I analyize the data in this post."
"Where do you think the world's most bitcoin-friendly cities and districts can be found?"
"Saudi Arabia aims to start issuing tourist visas to foreigners next year, a senior Saudi official told CNN, as the government seeks to open up the conservative …"
"Malaysia has been named the "biggest winner" in a study examining expat experiences around the world."
Air Travel
"Taking a flight between cities in different African nations is often expensive, circuitous, and unsafe. But better days for travelers may be coming."
"It's difficult."
"'Tis the season for travel dread; at Amsterdam's Schiphol, smart design proves it doesn't have to be that way"
That New York Times Dream Job
"When our travel editor, Monica Drake, said she wanted the new writer-at-large to be someone who had it all, the internet responded."
Australian bird of the year 2017
Going through this list I'm reminded how amazing Australian birdlife is. It was hard to pick one.
Southeast Asia Railways
"Provincial task force committees estimate 4,411 families will be affected by the $6 billion mega-project."
Instagram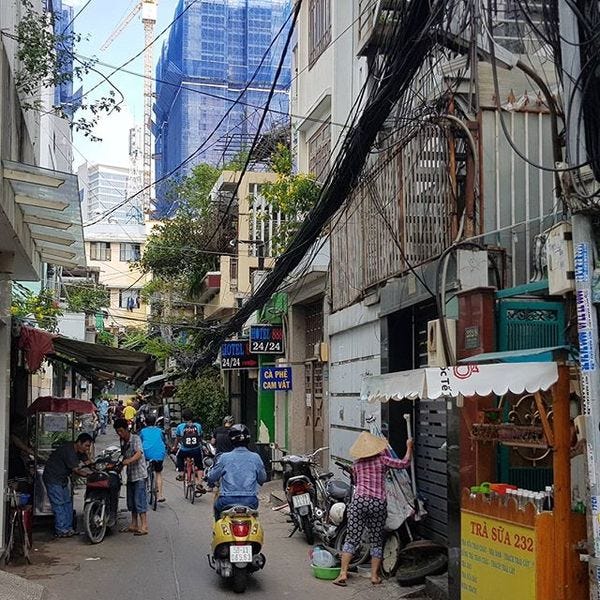 Wandering the alleys of District 10, Saigon.
Nomadic Notes Partners
Nomadic Notes is partnered with the following sites. I use and recommend these travel booking sites when planning my travels.
Book Accommodation: Agoda
Find Flights: Skyscanner
Travel insurance: World Nomads
Booking via these links will not cost you extra, and they will help keep Nomadic Notes running. Thanks for reading!