Travel Reads - November 17, 2017 Edition

A weekly newsletter of great travel reads and links by James Clark from Nomadic Notes. 
---
Greetings from Saigon. I've been working on another rail project that is related to the current and proposed railway map, so not much in the way of blogging this week. I'm also attending a rail conference in Hanoi at the end of the month, so I hope to gather more information there for future posts.
Here is this weeks pick of good reads from around the web.
~ James 
Travel Reads
"The act of travel alone does not guarantee us transformation, so what does? After nine years of world travel, here's what left me fundamentally changed."
"Irish photojournalist Lauren Crothers on the conflicting emotions she is left with after seven years in Cambodia."
"It is a paradox that perhaps the single best way to still one's mind is to put the body in motion. The list of what has been accomplished on walks is almost comically illustrative of this point."
"New York's High Line spurred other cities to embrace the industrial age in public space."
Electric vehicles
"Massive subsidies helped catalyse the shift from diesel in the pollution-choked southern Chinese city."
"More than 70 years after Italy's iconic scooter was born, the Vespa is getting its most radical update yet."
Where to live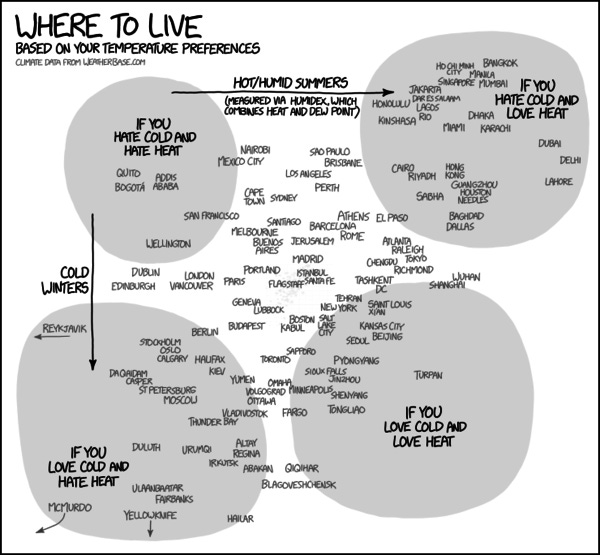 Temperate preferences, by xkcd.
Instagram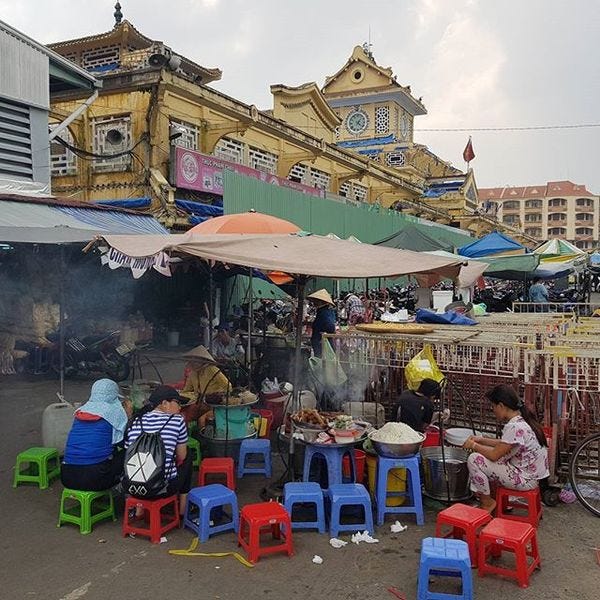 The Binh Tay Market is getting a renovation, but the show must go on. There are temporary market sheds across the road, and of course street life goes on around it.
Nomadic Notes Partners
Nomadic Notes is partnered with the following sites. I use and recommend these travel booking sites when planning my travels.
Book Accommodation: Agoda
Find Flights: Skyscanner
Travel insurance: World Nomads
Booking via these links will not cost you extra, and they will help keep Nomadic Notes running. Thanks for reading!