Travel Reads - November 10, 2017 Edition

A weekly newsletter of great travel reads and links by James Clark from Nomadic Notes.
---
Travel Reads
"Existing in a foreign country is always challenging, but always worth it, says Henry — who's currently hanging out in Taipei."
"Between iconic architecture and roles in the city's tumultuous 20th century history, Tempelhof, Tegel, Schönefeld and Brandenburg are emotionally charged spaces."
"Award-winning artist Robert Fielding has been painting, illuminating, and photographing abandoned cars in the Central Australian desert in a bid to reclaim their former lives and reconnect them to elders in remote communities."
"Black and white pictures were popular when Raghubir Singh started out as a photographer. But he insisted on color. A new retrospective shows his ground-breaking work."
"The project in the Brazilian Amazon is using a new technique for planting trees that results in more, stronger plants–and hopes to cover 70,000 acres in new forests."
"Cabramatta was long known as a hub for drug gangs and the site of Australia's first political assassination. Today, it's the noodles that make headlines."
Southeast Asia Railways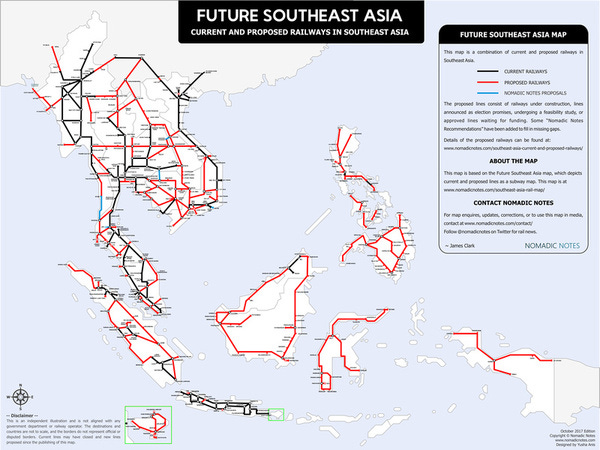 "Part 2 of an incredible map showing what Southeast rail networks could look like, as created by James Clark of Nomadic Notes."
Instagram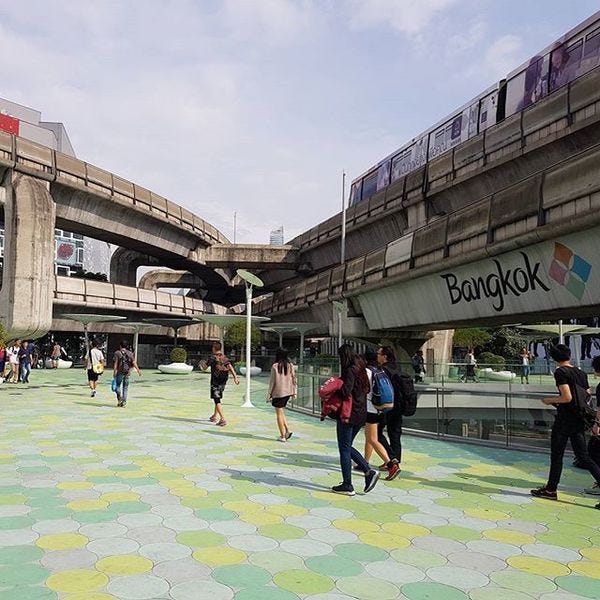 The new pedestrian-friendly walkway between Siam and National Stadium in Bangkok.
Nomadic Notes Partners
Nomadic Notes is partnered with the following sites. I use and recommend these travel booking sites when planning my travels.
Book Accommodation: Agoda
Find Flights: Skyscanner
Travel insurance: World Nomads
Booking via these links will not cost you extra, and they will help keep Nomadic Notes running. Thanks for reading!