Travel Reads - January 5, 2018 Edition

A weekly newsletter of great travel reads and news by James Clark from Nomadic Notes. 
---
Where I'm At
Monthly update of what I've been up to, site news, and where I'm going next.
Nomadic Notes Around The Web
My map and post on the proposed Saigon metro is featured at Saigoneer.
Good Reads
"China is investing billions in building pathways to Europe, Central Asia, and the Middle East."
"Photographer Alina Fedorenko documents the daily lives of villagers living in Cambodia's Tonle Sap lake and river system."
"Climate change, drought, and development have devastated Cambodia's Tonle Sap Lake, which feeds millions across Southeast Asia."
"For me, 2017 has been the worst year to be American. But I did get to travel a lot."
The annual gear post by travel minimalist, Tynan.
Southeast Asia Railways
News related to the Southeast Asia rail project. For more updates join the Facebook group.
"Tourists missing Cambodia's beloved 'bamboo train' in Battambang can now board a replacement service that has been set up on a different set of tracks."
Instagram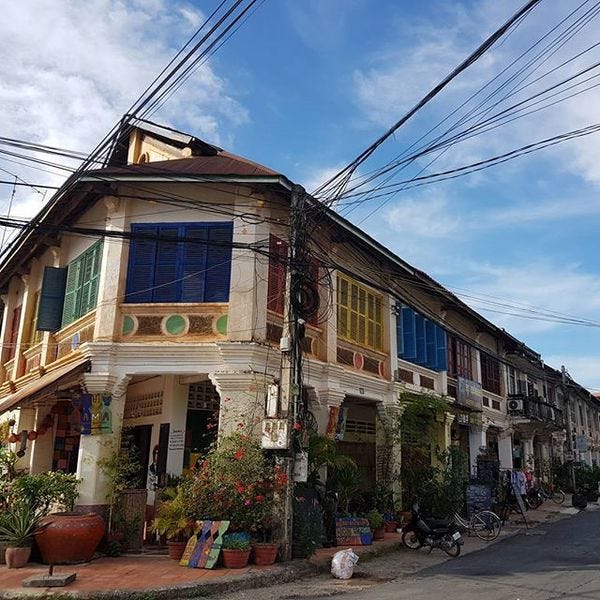 Old Kampot is a delight to wander around.
Nomadic Notes Resources
Nomadic Notes is partnered with the following sites. I use and recommend these travel booking sites when planning my travels.
Book Accommodation: Agoda
Find Flights: Skyscanner
Travel insurance: World Nomads
Booking via these links will not cost you extra, and they will help keep Nomadic Notes running. Thanks for reading!