Travel Reads - February 2, 2018 Edition

A weekly newsletter of great travel reads and news by James Clark from Nomadic Notes. 
---
Where I'm At
Where I'm At; February, 2018 – Chiang Mai edition. Monthly update of what I've been up to, site news, and where I'm going next.
Travel Reads
"The other passengers have been Blockheads since they were tweens, and as a nonstop party cruise shows, the crush may last forever."
"For nearly three decades, the American master weaver Carol Cassidy has been working with Laotian silk weavers on the grounds of a grand old colonial mansion in Vientiane."
"In a growing age of digital addictions, selfie-related deaths and social media obsessions, recent years has seen technology painted in a bad light to say the least. But here is one of the few cases where the power of technology has been key for the good of humankind."
"In the age of social media, the dream of free travel has morphed once again, giving us the phenomenon of #begpackers"
"Defined by long delays and cancellations, limited connections, rickety planes, and dilapidated runways, flying across Africa can sometimes be quite inconvenient. The problem is also compounded by the restrictive regulations and protectionism that hinder intra-nation travel, leading African airlines to lose $800 million in 2016, according to the World Bank. Yet some of those problems…"
Southeast Asia Railways
"The project is expected to be implemented between 2021 and 2030."
Instagram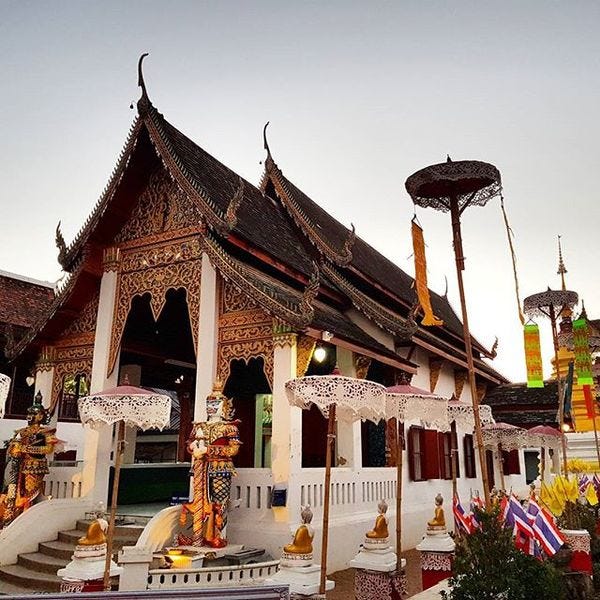 Chiang Mai - Thailand
Nomadic Notes Partners
Nomadic Notes is partnered with the following sites. I use and recommend these travel booking sites when planning my travels.
Book Accommodation: Agoda
Find Flights: Skyscanner
Travel insurance: World Nomads
Booking via these links will not cost you extra, and they will help keep Nomadic Notes running. Thanks for reading!