Travel Reads - December 8, 2017 - Macau Tower Crazy Jump

A weekly newsletter of great travel reads and news by James Clark from Nomadic Notes. 
---
Latest posts from Nomadic Notes
The 2017 Macau Tower AirAsia Crazy Jump (an AJ Hackett event). Competitors bungy jumping in costume from the world's highest commercial bungy jump in Macau, China.
Travel Reads
"And then served customers Iceland ready meals on its opening night."
"No longer a scrappy startup for low-key tourists, Airbnb has become, well, complicated."
"After she finishes cooking dinner, cleaning up and reading her employer's children a bedtime story, Marites Palma aims to be in bed by 9pm — especially if a deadline is looming."
"Researchers are asking why there isn't more regional variation of the English-Australian accent, but in their quest they've also found an increasing…"
"At a crossroads in the middle of Tegeler Forst, a wooded part of north-west Berlin, visitors can admire the city's longest-serving provisional traffic light. Erected in 2013 after a burning car had destroyed the pillar on which the lights were mounted, it was meant to be replaced by a more permanent structure within a few weeks."
Cambodia
"Some think Prime Minister Hun Sen considers himself the reincarnation of a 16th-century ruler. Recently built statues certainly suggest a resemblance."
"Cambodia only recently got its first ice skating rink - but dreams big of the Winter Olympics."
"Between Sihanoukville's beaches and its multiplying casinos, "Lao Qi" and Bun Saroeun run restaurants barely a hundred dusty meters apart. But their fortunes could not be more different."
Instagram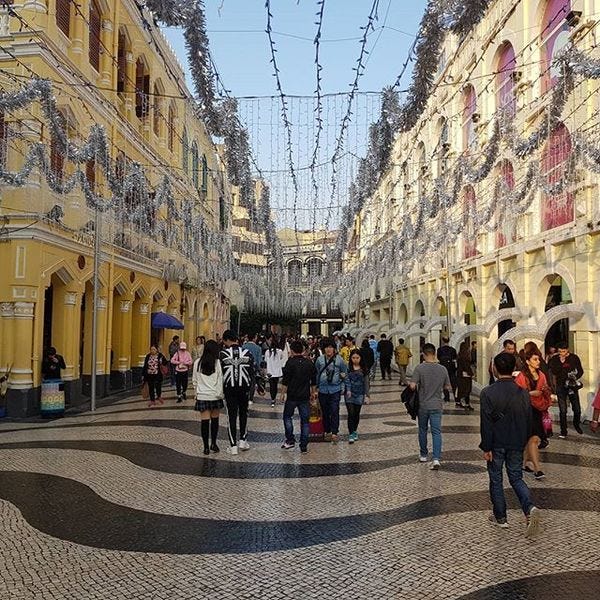 The festive season in Macau.
Nomadic Notes Partners
Nomadic Notes is partnered with the following sites. I use and recommend these travel booking sites when planning my travels.
Book Accommodation: Agoda
Find Flights: Skyscanner
Travel insurance: World Nomads
Booking via these links will not cost you extra, and they will help keep Nomadic Notes running. Thanks for reading!