Travel Reads - December 29, 2017 Edition

A weekly newsletter of great travel reads and news by James Clark from Nomadic Notes. 
---
Good Reads
"A young photographer has earned acclaim online for taking free family portrait shots for people who otherwise may never have had the opportunity. For the last three years, 25-year-old Yang Dongqing…"
"Countless human-made troubles in the Indonesian capital pose an imminent threat to the city's survival. And it has to deal with mounting threats from climate change."
"Curious about travels in Yemen? Jon Collins was; so much so that he took the leap and ventured there, never once turning back."
"Nearly a third of all new cars sold in the country this year will be plug-in models and experts expect that share to skyrocket."
"As millions of pilgrims descend on the Iraqi city of Karbala for an annual event called Arbaeen, locals open their homes, kitchens and hearts to visitors."
"Darwan Ali was viewed as a putra daerah, a "son of the soil", who would fight for his people."
Southeast Asia Railways
News related to the Southeast Asia rail project. For more updates join the Facebook group.
"The new railway line from the Phnom Penh train station to the airport will be launched before the Khmer New Year in April, according to the Ministry of Public Works and Transport."
Instagram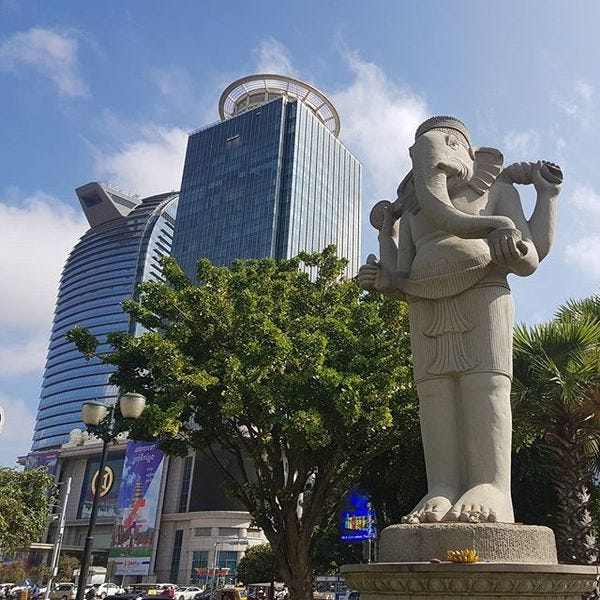 The growing skyline of Phnom Penh.
Nomadic Notes Partners
Nomadic Notes is partnered with the following sites. I use and recommend these travel booking sites when planning my travels.
Book Accommodation: Agoda
Find Flights: Skyscanner
Travel insurance: World Nomads
Booking via these links will not cost you extra, and they will help keep Nomadic Notes running. Thanks for reading!