Travel Reads - December 22, 2017 Edition

A weekly newsletter of great travel reads and news by James Clark from Nomadic Notes. 
---
Good Reads
"Two mountain climbers died near the top of Mount Everest in 2016. Their bodies lay frozen there for a year. Then a journey began to bring them home."
"No one has seen the elusive bird in the wild in nearly two decades, but it might still inhabit Vietnam's war-ravaged mountain valleys."
"Sixty years after the nuclear tests, the groundwater is contaminated and the coconuts are radioactive. But are the coral reefs thriving?"
"More than any other country, Switzerland's ethos is centered around preparing for civilizational collapse. All around Switzerland, for example, one can find thousands of water fountains fed by natural springs. Zurich is famous for its 1200 fountains, some of them […]"
"There are a lot of whiners, but the good thing is we help the whiners, too."
"Three mammals, 11 amphibians, two fish, 11 reptiles and 88 plants were discovered by scientists in 2016, says WWF"
Photography
"Though widely shared, the story behind the photo and its photographer had been a mystery."
"It's no secret that California has long been a major player in the business of crude oil extraction. Every 24 hours, the Golden State produces over half a million barrels of crude, most of which is…"
Southeast Asia Railways
News related to the Southeast Asia rail project. For more updates join the Facebook group.
"Construction of a long-awaited Thai-Chinese railway line that will link Thailand, Laos and China officially began on Thursday with a ground-breaking ceremony in the northeastern Thai province of Nakhon Ratchasima."
Instagram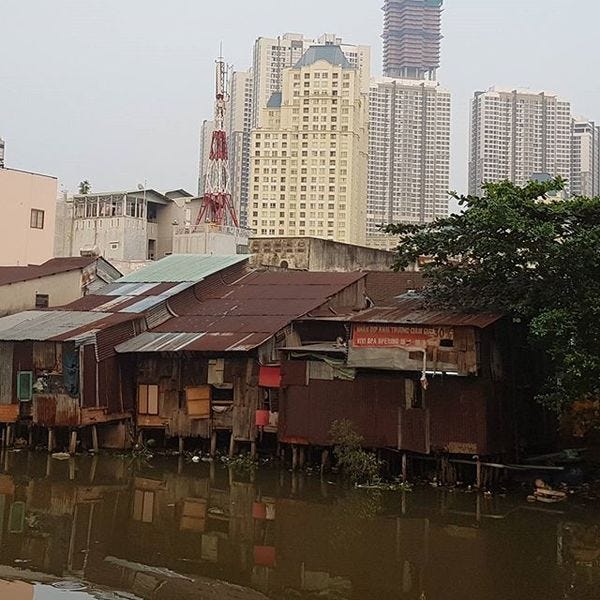 The many layers of Binh Thanh district - Saigon.
Nomadic Notes Partners
Nomadic Notes is partnered with the following sites. I use and recommend these travel booking sites when planning my travels.
Book Accommodation: Agoda
Find Flights: Skyscanner
Travel insurance: World Nomads
Booking via these links will not cost you extra, and they will help keep Nomadic Notes running. Thanks for reading!