Travel Reads - December 15, 2017 Edition

A weekly newsletter of great travel reads and news by James Clark from Nomadic Notes. 
---
Travel Reads
"For about half the price of a cruise ship, "freighter travel" is an adventurous way to connect with the marine world and an excellent antidote to an over-managed world."
"We recommend you visit these places in 2018 but not before or after. What makes them special will only exist between 12:00 am on January 1, 2018, and 11:59 pm on December 31, 2018. If you visit any time before or after, you are on your own."
"Its government is virtual, borderless, blockchained, and secure. Has this tiny post-Soviet nation found the way of the future?"
"Mekong Review's contributors include some of the best-known authors, journalists and academics who follow the region."
"While many have savoured the fish head curry dish in food-obsessed Singapore, the man often credited with its creation has always been a bit of an enigma."
The good and bad of all-seeing eyes
"U.S.-Afghan partnership identifies thousands of archaeological sites, a first step toward protecting them."
"China has been building what it calls "the world's biggest camera surveillance network"."
Maps
"An extremely rare and massive 16th-century map has been been fully assembled and digitized for the first time ever."
Photography
"A sun-baked Niemeyer treasure, a decaying Montana schoolhouse and a scary manmade cave are just some of the striking pieces shortlisted for the 2017 Art of Building photography awards, run by the Chartered Institute of Building."
Instagram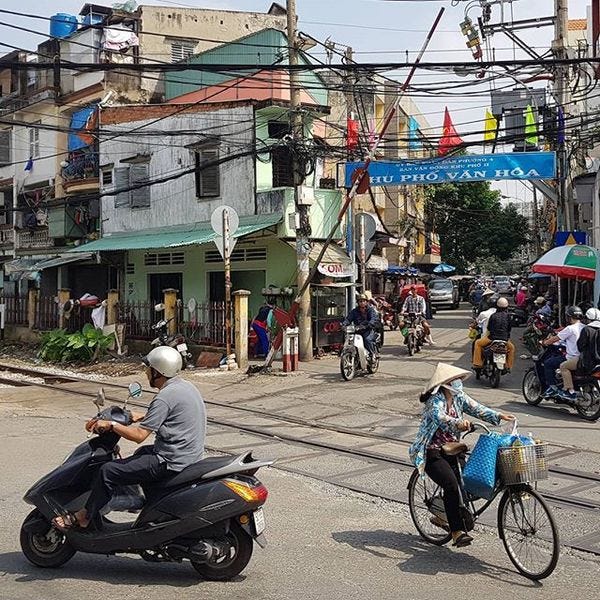 Wandering around Phu Nhuan District.
Nomadic Notes Partners
Nomadic Notes is partnered with the following sites. I use and recommend these travel booking sites when planning my travels.
Book Accommodation: Agoda
Find Flights: Skyscanner
Travel insurance: World Nomads
Booking via these links will not cost you extra, and they will help keep Nomadic Notes running. Thanks for reading!