Travel Reads - December 1, 2017 Edition

A weekly newsletter of great travel reads and news by James Clark from Nomadic Notes. 
---
Where I'm At
Where I'm At: December, 2017 – Hanoi edition; a monthly update of what I've been up to, site news, and where I'm going next.
Latest posts from Nomadic Notes
A map of the proposed Ho Chi Minh City Metro which is under construction. 6 metro lines, 1 light rail, and 2 monorails will make up this new Saigon transit system.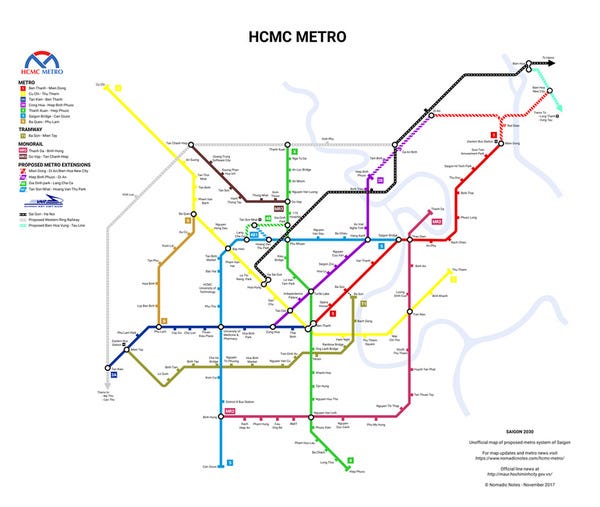 An updated map of the future Saigon Metro.
Travel Reads
"Touring through Iran is not like visiting Disneyland, but it's definitely safer."
"Journeying on the Roof of Local Buses, Smoking Ganja while Airborne: Fascinating Q&A with Ian Hunt, who Backpacked Southeast Asia in the "Good 'Ol Days"."
"BAGHDAD: Seated at tables with glasses of tea in the heart of Baghdad's bookshop district, the customers of Shabandar cafe have watched 100 years of Iraq's tumultuous history pass by."
"You may think it's a noble idea to photograph yourself helping poor children in a faraway country. A new campaign has a different perspective."
"Aerial photographs reveal the beauty of wildlife in their natural habitat."
"A journey along the historic Silk Road, traveling from east to west, from Xi'an, China, to Tyre, Lebanon."
"Mr. Money Mustache decided to go deep undercover in September 2016, and sign up as a driver for both Uber and Lyft services."
"Battery technology improvements are expected to soon enable electric flight and companies in the field are preparing their powertrain technology to support it."
"Apart from the fact that I believe people who leave reviews must be suffering from some form of psychological derangement, here are the reasons why I will never recognise TripAdvisor."
"Microsoft's co-founder jumps into the billionaire space race with a plane to launch rockets. It's not just ego: There's a lucrative new industry up there."
Southeast Asia Railways
"A farewell to Battambang's famous bamboo railway in Cambodia."
"Belt and road project has been dogged by delays and mistrust on the Thai side"
Instagram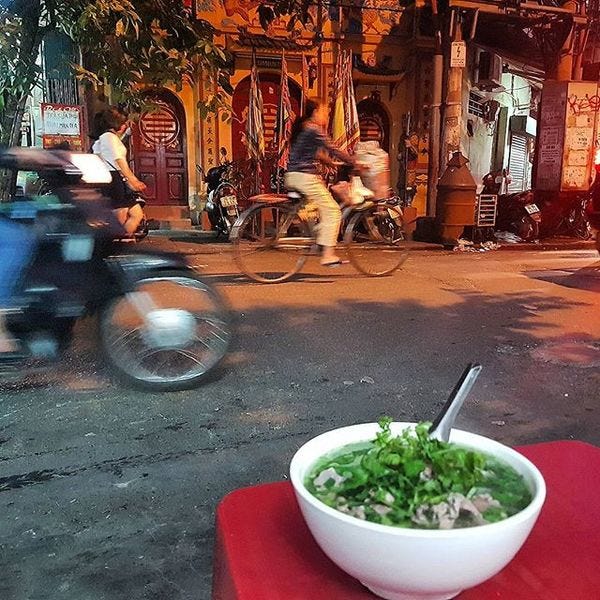 Pho on the streets of Hanoi.
Nomadic Notes Partners
Nomadic Notes is partnered with the following sites. I use and recommend these travel booking sites when planning my travels.
Book Accommodation: Agoda
Find Flights: Skyscanner
Travel insurance: World Nomads
Booking via these links will not cost you extra, and they will help keep Nomadic Notes running. Thanks for reading!