Travel Reads - 7 February 2020 Edition

A weekly newsletter of great travel reads and news by James Clark from Nomadic Notes.
---
Latest posts from Nomadic Notes
Greetings from Goa! I'm in the capital of Panaji after spending time on the beaches of North Goa. It's great to be back in this part of the world, and I will have some stories about beach life and Panaji. As I have been travelling around all week I don't have any new posts.
Where I'm At
Where I'm At: February, 2020 – Bengaluru – my monthly summary of where I've been and site news.
Assorted Travel Reads
"Tunis is bursting with the creative energy of a generation taking full advantage of its newfound freedom of expression and fervour for preserving its heritage in unexpected ways."
"Abandoned pools, Thai discos, and occult stores are just some of the things you'll find within the Golden Mile Complex."
"Mark Kopun was on a working holiday in Europe when his cousin sent him an article that would change his life trajectory."
"…as Japan's sixth-largest city and an ancient port, Fukuoka has much to offer. As a bonus, its best attractions lie within walking distance in its oldest neighbourhood, Hakata."
The annual gear post from Tynan.
Digital Nomaddery
"Read our guide on the best long term tourist visas for digital nomads in 2020. Whether you're planning to become location independent or already on the road, it will help you out."
"Here is a breakdown of my 2019 Location Independent Income, along with an analysis of how this year compares to others, and what's in store for 2020."
"So I finally decided to give the Nomad Cruise a shot. In this review, I'll tell you whether I loved or hated it … and why."
Instagram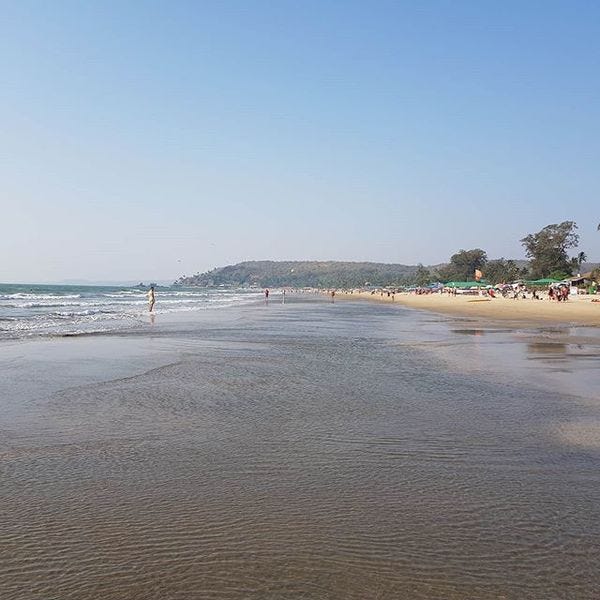 Arambol, Goa, India.