Travel Reads - 29 June, 2018 Edition

A weekly newsletter of great travel reads and news by James Clark from Nomadic Notes.
---
Latest posts from Nomadic Notes
No new posts this week as I'm travelling. I'm on an East Asia Adventure, visiting Hong Kong, Osaka, and Taipei.
Travel Reads
"I have been on the road the last 12 months. And large parts of the 12 years before that. But this time around I have revisited the world's 20 least visited countries. Why on Earth? To discover new perspectives, to see new places and to meet new and old friends. And not least to research my book "The World's 20 Least Visited Countries" (due out this winter, sign up for a notification of when)."
"The sudden death of Chris Hermann's wife was the catalyst for the 64-year-old to sell his possessions, don a backpack and embark on a year-long round-the-world odyssey — and now he's encouraging other older people to do the same."
"As silent sentinels of the future overflowing with knowledge and information, monumental libraries pair culture and architecture with fascinating results. While the bookworm in all of us daydreams of visiting the endless volumes and sky high shelves of books throughout the world, there's someone out there doing it:"
"It's probably as close as we get to the mythical "end of the Earth.""
World Cup News
Malaysia announced it might be keen to host the World Cup 2034 with other Asean countries. From 2026 the World Cup tournament will expand from 32 teams to 48, so maybe it will be hosted in Southeast Asia.
Southeast Asia Railways
"Cambodian authorities have begun removing a traditional arch at the Poipet border gate opposite Sa Kaeo's Aranyaprathet to clear land for construction of the long-awaited Thai-Cambodian rail project, Thai officials said Wednesday."
Instagram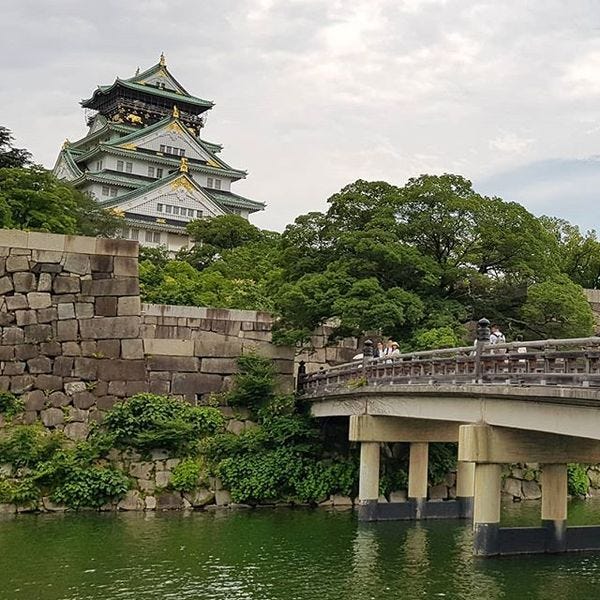 Osaka Castle, Osaka - Japan.
Nomadic Notes Partners
Nomadic Notes is partnered with the following sites. I use and recommend these travel booking sites when planning my travels.
Book Accommodation: Agoda
Find Flights: Skyscanner
Travel insurance: World Nomads
Booking via these links will not cost you extra, and they will help keep Nomadic Notes running. Thanks for reading!