Travel Reads - 26 July, 2019 Edition

A weekly newsletter of great travel reads and news by James Clark from Nomadic Notes.
---
Latest posts from Nomadic Notes
I've been in Japan this week, and as usual I don't much blogging done when I'm on the road. New posts next week!
Travel Guides
"My dad was one of the only people with a good-for-life, go-anywhere American Airlines pass. Then they took it away. This is the true story of having—and losing—a superpower."
"The governor of the region says the dragons have become too tame. He has a clear vision of how the island should be transformed."
"A combination of greed, colonial mismanagement, and gross incompetence has brought Nauru, once dubbed 'Pleasant Island,' to the brink of collapse."
"A well-loved uncle who sells roti kaya in Penang, Malaysia received a touching tribute from the community—a large wall mural."
Interesting Site
"The companion site to the book Encyclopedia of Stateless Nations: Ethnic and National Groups around the World (2016) James Minahan."
Instagram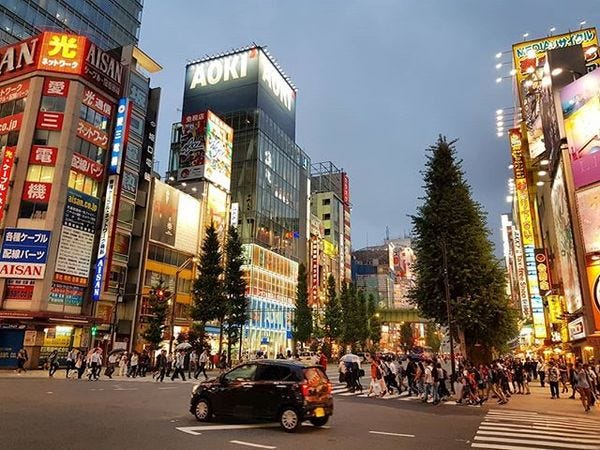 Akihabara, Tokyo.