Travel Reads - 12 October, 2018 Edition

A weekly newsletter of great travel reads and news by James Clark from Nomadic Notes.
---
Latest posts from Nomadic Notes
I did a last minute trip to Da Nang this week and I didn't get any writing done. I wrote one article for my Living In Asia site:
Unbuilt Saigon - a list of never built projects in Ho Chi Minh City.
Travel Reads
"In the high Swiss Alps, climate change is quickly altering a once-frozen place. Now the ice is giving up the bodies—and secrets—of the past."
"After a 40-year photo ban, images finally reveal Tashkent's symbolic underground."
"When the grid goes out, gray-market generators power up to keep the Wi-Fi running and laptops charged."
"These are the most dangerous roads in Pakistan which will make you dizzy and if you are an adventure lover, make you go crazy."
Perhaps the people of Spain don't
Travel News
"Henley Passport Index says Japan has overtaken Singapore as the most powerful passport of 2018. Find out how many countries someone with that passport can enter."
"The medieval town took the top spot in a survey of 250 villages in the newspaper El País."
"A Bangkok deputy governor said Sunday he would propose an 88 million baht budget to renovate Khaosan Road and make it more "pleasant" for visitors."
The famous backpacker street of Bangkok may be getting cleaned up soon.
"Starbucks Taiwan, the company's first location in the Asia Pacific, consists of 29 white shipping containers, shifted and stacked in a grid-like formation."
"When Joost Bakker learned that thousands of tulips were about to be thrown away because they weren't good enough for sale, he loaded up a truck and filled a Melbourne laneway with spring colour."
Instagram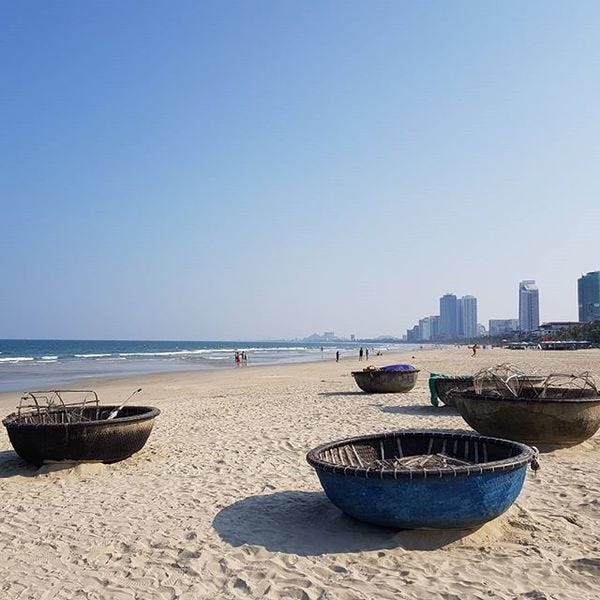 The beach at Da Nang, Vietnam.