Travel Newsletter - 7 August, 2020
Notes on Thanh Hoa, the China-Laos railway, free funerals for frequent flyers, Nakhchivan, Baltistan, future travel dreams, and the unofficial travel chocolate.
A weekly newsletter of great travel reads and news by James Clark from Nomadic Notes.
Greetings from Saigon, where we are back to wearing masks again after the latest outbreak in Danang. There have only been a few cases recorded here, but we are erring on the side of extreme caution again. While most people started wearing masks, it became compulsory again this week. I'm cool with that.
Earlier this year there was a story of a free "rice ATM". Now there is a free mask dispenser. I've also seen some restaurants giving out lunch packs for free for those in need.
I was due to visit Danang again this month, but that is now on hold until further notice. I have been researching developments of Greater Ho Chi Minh City, so I may do some trips related to that while I am limiting my travels.
Here is this week's travel reads and other cool things I found online.
Latest posts at Nomadic Notes
Notes on Thanh Hoa – A provincial capital in the North Central Region of Vietnam
Thanh Hoa is the capital of Thanh Hoa Province, about 150 km directly south of Hanoi. This is a look at life in a provincial city that is mostly bypassed by visitors.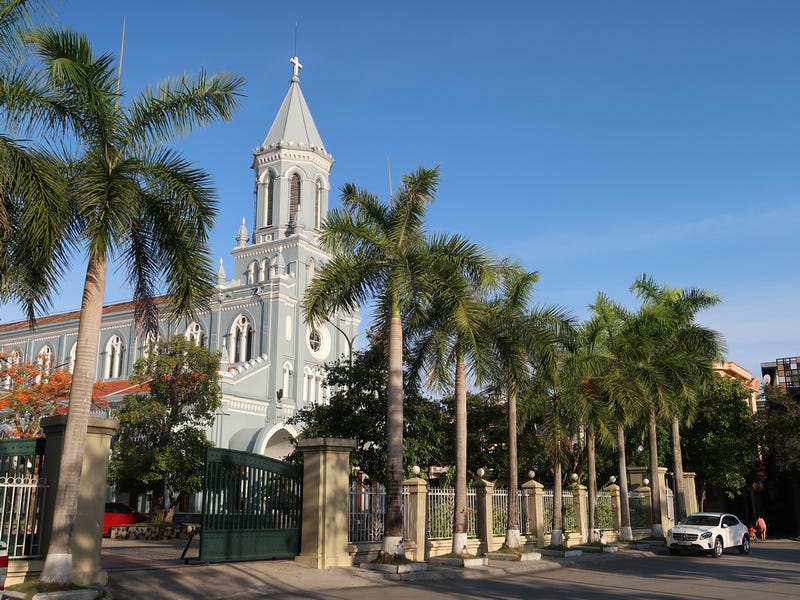 COVID-19 and travel (or lack thereof)
I took the safest, most contactless vacation I could think of. And it was incredible
In a twist on loyalty programs, Emirates is promising travelers a free funeral if infected with Covid
Maybe if you travel first class you will get dancing pallbearers.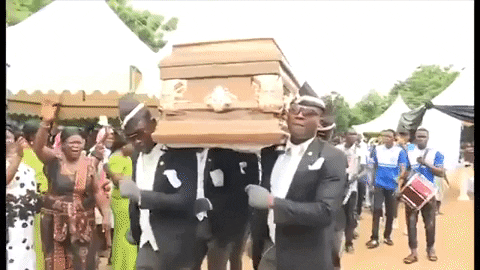 Longer, slower, farther: savoring the prospects of future travels
"In the travel lull induced by the pandemic, many people are planning ambitious, once-in-a-lifetime trips. Optimists are targeting 2021. For others, their next big trip will be in 2022."
As a curator of travel news and reads, my mission is to present interesting travel articles that inspire future travel. I'm not advocating inessential international travel, but it's good to keep the dream alive.
Singapore to make incoming travellers wear electronic tags to enforce quarantine
What it's like to go on holiday in Dubai during a pandemic
Travel news
Virgin Galactic unveils supersonic jet that will fly from London to New York in 90 minutes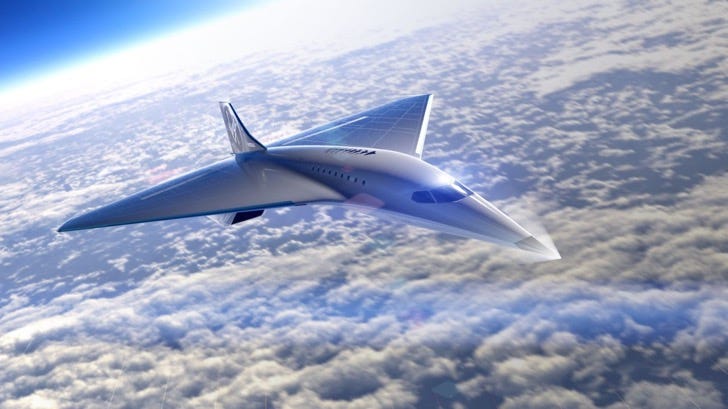 EVA Air introduces special flight to nowhere on a Hello Kitty plane
Live abroad
A tiny remote island in Scotland's Inner Hebrides is looking for new residents
And if you don't want neighbours in Scotland, how about a whole island?
You can buy a private island in the Scottish Highlands for the price of a single apartment in New York City
Struggling tourist destinations pitch themselves to new digital nomads as remote work locales
Assorted travel reads
Nakhchivan: The world's most sustainable 'nation'?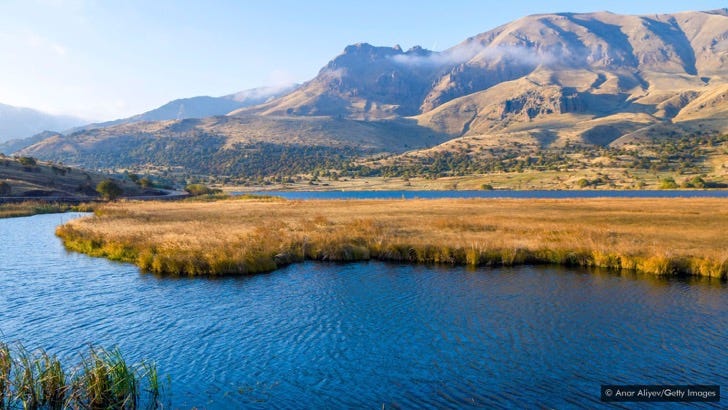 "Chances are you've never heard of Nakhchivan. Jammed between Armenia, Iran and Turkey on the Transcaucasian plateau, this autonomous republic of Azerbaijan is one of the most isolated outposts of the former Soviet Union and a place few travellers ever visit."
China-Laos railway – a guide to the Boten-Vientiane railway in Laos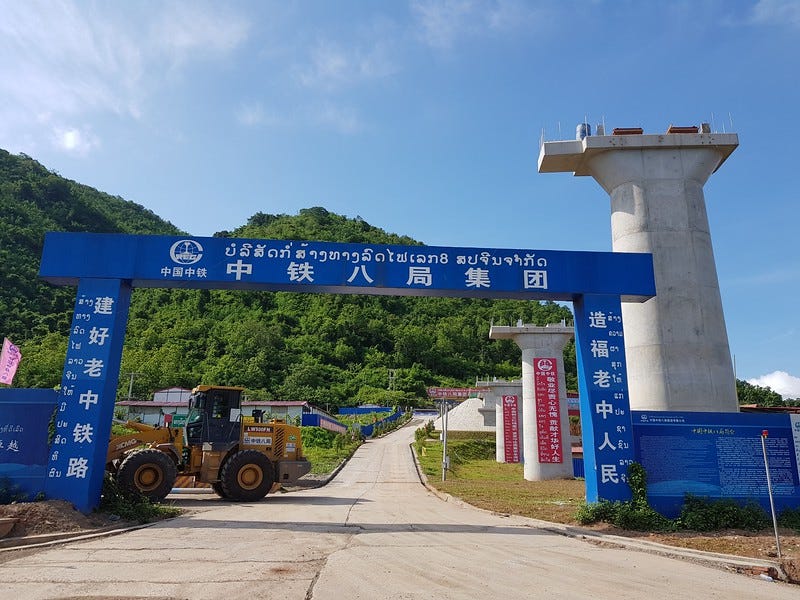 The port of Beirut: vital, historic centre of a complex city
Dead and Breakfast: the scariest vacation settings in horror movie history
"If you're feeling nostalgic for the quintessential summer vacation, pick up one of these books."
How Toblerone chocolate became connected with air travel
9 sites on the River Thames that tell the story of Charles Dickens
(Hat tip to Harry for sharing this one).
30 maps so terrible they're good
I don't about this title, I though they were so good they were great. Here's one for my Kiwi friends who often find that New Zealand has been left off the map.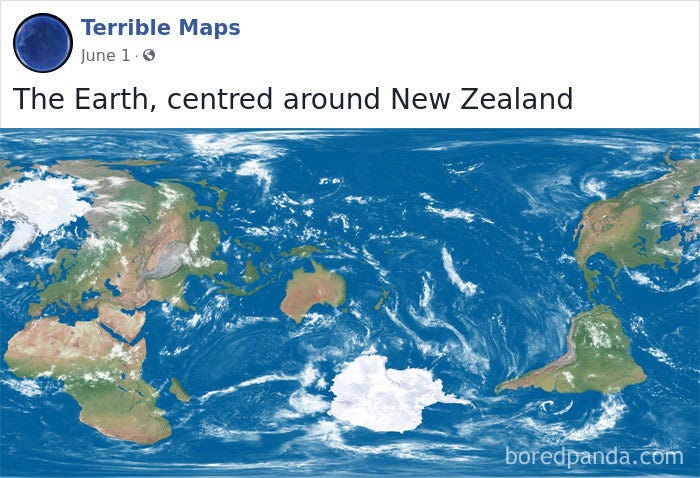 After stumbling upon this image I'm now adding Baltistan to my future travel list.
I saw some enviable bicycle parks in Kyoto last year, but the Netherlands is the gold standard for cycling infrastructure.
And speaking of cycling, I leave you with this. Warning: ⚠️ Cute Alert ⚠️
From Dongguan to Lhasa: Father and daughter go on 71-day bicycle road trip
@nomadicnotes at Instagram
Follow me at @nomadicnotes for real-time updates.
---
The Travel Newsletter by Nomadic Notes is a weekly newsletter of the best travel reads and interesting travel news, and random ramblings by the editor.
If you're enjoying the newsletter, please forward it to friends who like reading about travel. The more who know about it, the easier it becomes for me to discover great travel reads.
If someone sent this to you, sign up for future emails at nomadicnotes.substack.com.
- James Clark