Travel Newsletter - 3 July, 2020
Nomadic Notes monthly update, the Falklands, hiking the Dolomites, haunted hotel rooms, Barcelona from above.
A weekly newsletter of great travel reads and news by James Clark from Nomadic Notes.
Hello from Ninh Binh, Vietnam. I've been meaning to visit here for years, so with my travels limited to Vietnam I finally got here. Check my Instagram (below) for updates, and I will write about it soon.
This week I posted my monthly round up, and here are the best travel reads I found online.
Latest posts at Nomadic Notes
Where I'm At: July, 2020 – Thanh Hoa edition
Where I'm At: July, 2020 – Thanh Hoa edition. My monthly summary of where I've been and site news.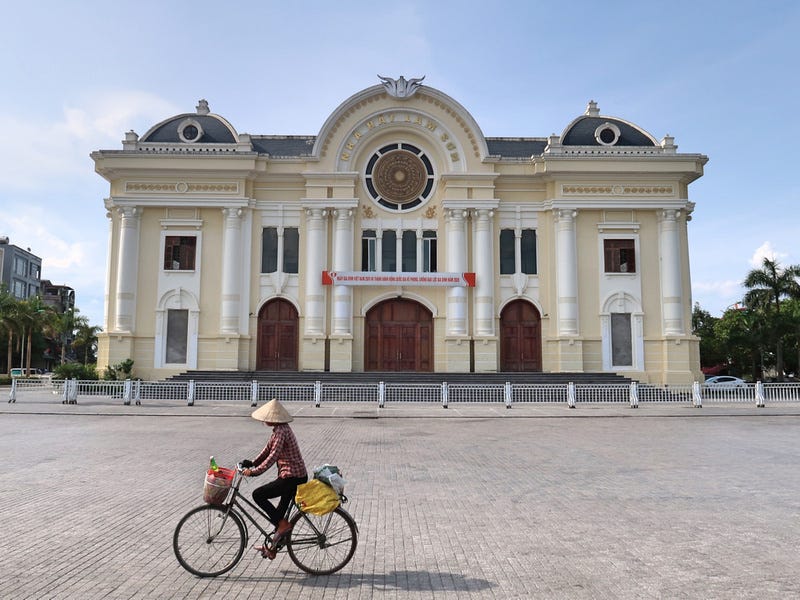 COVID-19 news and travel (or lack thereof)
The trampling of Venice shows why tourism must change after Covid-19
This pretty Italian village is giving tourists free accommodation if they visit this year
Coronavirus has ushered in the airport of the future
"With new tech like robot janitors, thermal cameras, and health passports at their disposal, the world's flight hubs—and air travel as we know it—will never be the same."
Cheap flights for the next two years on long-haul routes likely amid low demand for tickets, as domestic trips in Asia lead aviation's weak recovery
What Bangkok tourist attractions look like after COVID-19
Assorted travel reads
How prosperity transformed the Falklands
"Once a distant outpost of the British Empire, the islands have become a global crossroads. In the season of the coronavirus, the intimate communities may evolve yet again."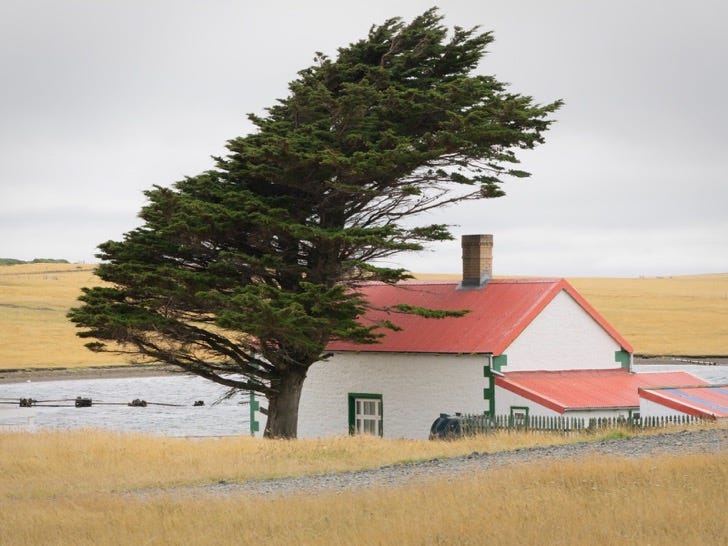 Letter from Olsztyn: the curious, complex history of a German-Polish border town
How to reverse the 'colonial gaze' when you travel
From statues to toothpaste, the Myanmar village 'blessed' with marble bounty
The Greek airport that was left to fall apart
The haunting beauty of a hut-to-hut hike in the Dolomites
"With their colossal limestone walls and gloriously green valleys, Italy's Dolomites are home to some of the world's most majestic scenery — and mountain huts called rifugios make it all the more accessible."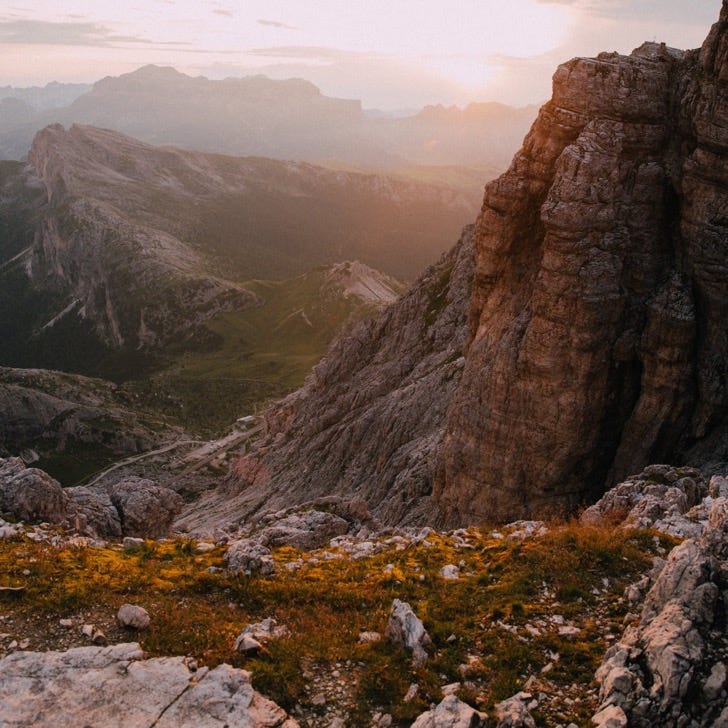 "How did the city of elegant classicism give birth to an explosive modernism, threatening to destroy its very traditions?"
Forbidden! These hotel rooms are so haunted that guests aren't allowed to stay in them
Breathtaking aerial shots of Barcelona, revealing the city's symmetry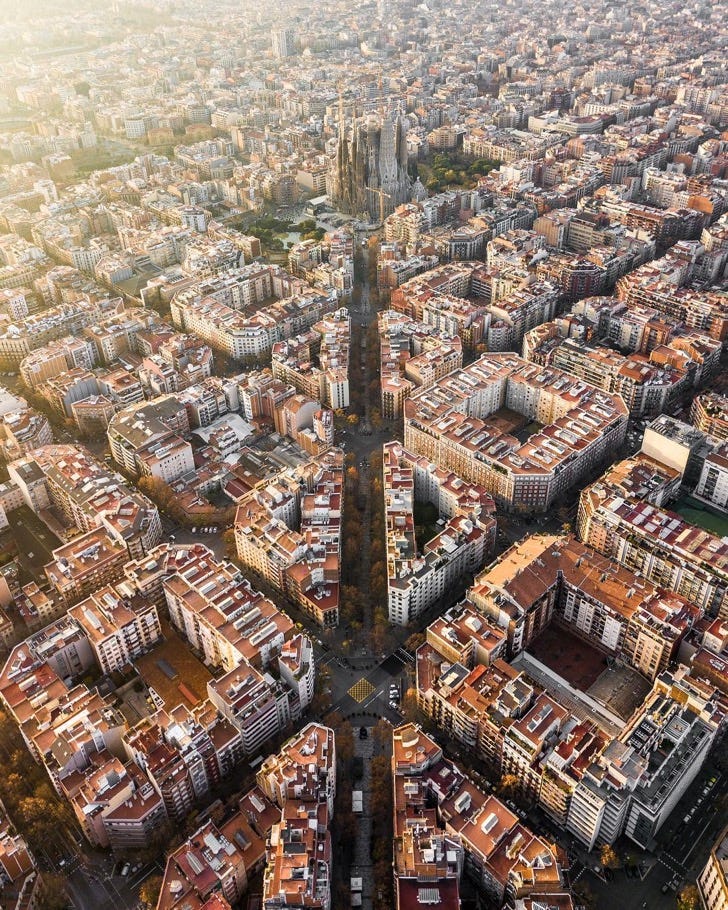 Exploring Asia's 'last frontier': hiking, biking and rafting through Myanmar's Chin state
A giant red fox by artist Florentijn Hofman towers over Rotterdam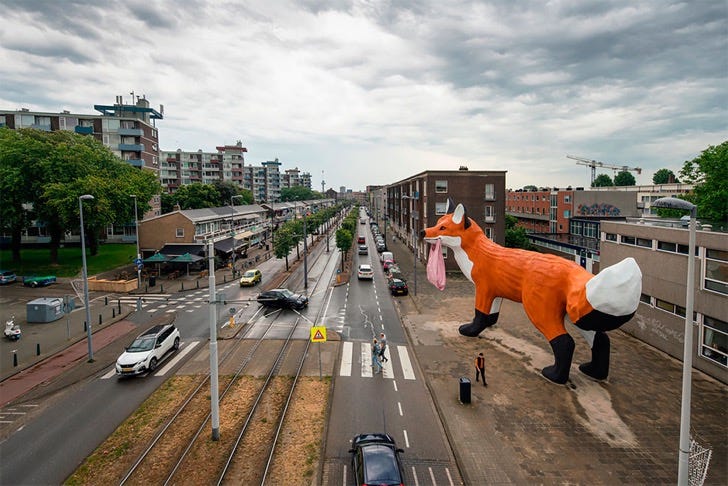 Maps
The largest city in each 10-by-10 degree area of latitude-longitude in the world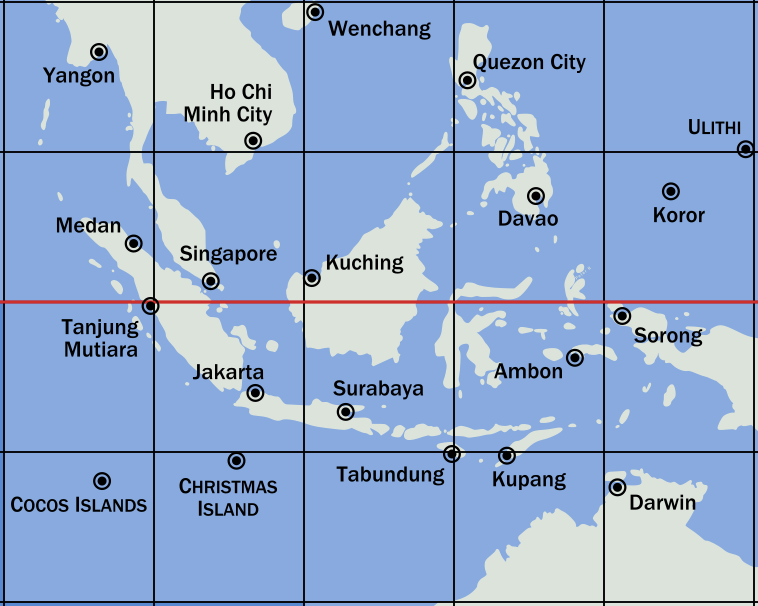 @nomadicnotes at Instagram
Follow me at @nomadicnotes for real-time updates.
I was cycling along when I saw this team of ducks being lead to a rice field. They were too quick to get a group photo, as they went on a feeding frenzy once they were near the rice. Within seconds all you could see were white spots moving through the rice as they hunted for insects. Beats using pesticide.
---
The Travel Newsletter by Nomadic Notes is a weekly newsletter of the best travel reads and interesting travel news, and random ramblings by the editor.
If you're enjoying the newsletter, please forward it to friends who like reading about travel. The more who know about it, the easier it becomes for me to discover great travel reads.
If someone sent this to you, sign up for future emails at nomadicnotes.substack.com.
- James Clark