Travel Newsletter - 29 May, 2020
The world's best pizzas and millions of blue flowers in Japan, star cities, steam locomotives in Vietnam, 747 lounges.
A weekly newsletter of great travel reads and news by James Clark from Nomadic Notes.
Greetings from An Bang Beach, Vietnam. A domestic travel bubble is forming in Vietnam as there have been no new local cases of the plague for over a month. I'm doing my bit to help restart the local tourism economy.
An Bang Beach is a beach area of Hoi An. I've never stayed here before, I wanted to see a beach, and I wanted to see Hoi An without crowds, so this location ticked all the boxes of where to visit first for my post lock-down travel.
I will stay here for two days and then move camp to Hoi An. I haven't written a blog post for over a month, so I will now have things to write about. I have been writing on other sites though, and one travel related article I posted this week was about the New Manila International Airport.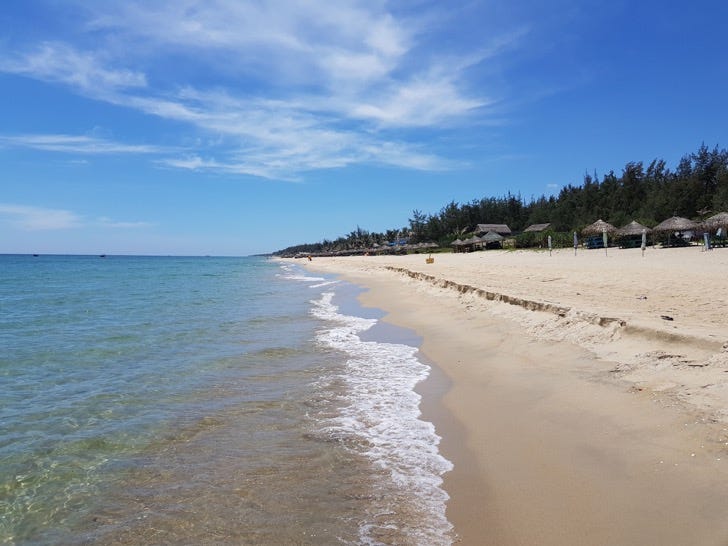 [An Bang Beach, Vietnam.]
Here are this weeks travel reads.
COVID-19 Travel
Amidst all the talk of travel bubbles and some countries opening up for travel, I'm not optimistic of open international travel for the rest of the year. To keep up to date with when and where you can go, travel industry news site Skift has set up reopening.travel.
Japan zoo uses toy capybaras & red pandas to encourage safe distancing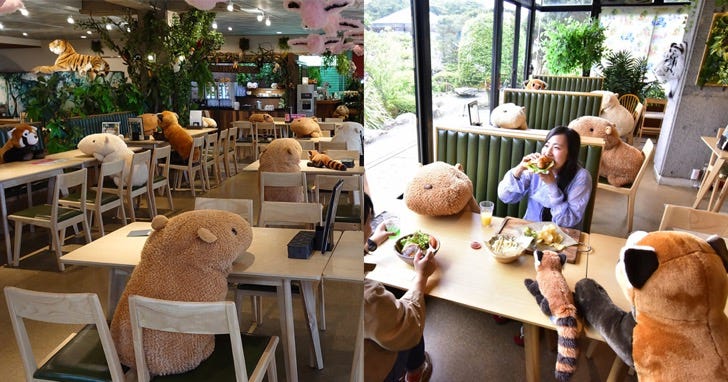 The UK announces new entry requirements, and they're tough
Shocking picture emerges from first IndiGo flights: face shields for all passengers?
Never let anyone tell you that Germans don't have a sense of humour:
And here's why we should all be wearing cloth masks.
Travel News
Why the Philippines is a magnet for idled cruise ships
Acropolis view to be restored after hotel ordered to demolish top floors
I visited Athens for the first time in May last year, and one of the things I noticed was the uniform height of the buildings (yes these are the sort of things I notice).
Rail Travel
Two steam locomotives on track to become central Vietnam attractions
"Central Vietnam is set to get a major new tourist attraction with two steam locomotives chugging on the Hue - Da Nang route."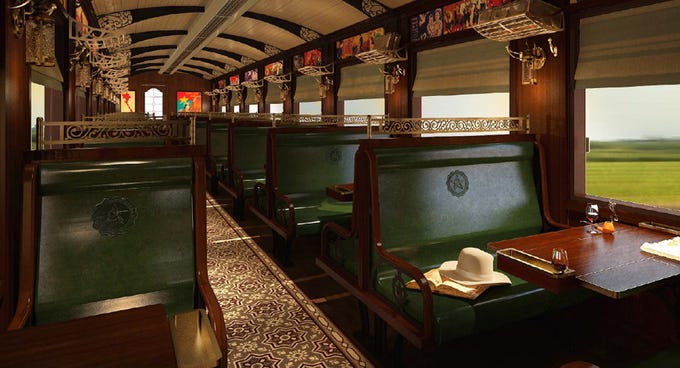 South Africa is getting a train carriage hotel on top of a bridge
Italy's high-speed trains to operate one of Europe's longest routes
"Who you meet is a lottery." Hop on a wild ride with Ukrainian Railways
Assorted Travel Reads
Here at the Travel Newsletter my general rule is to not post articles that have been posted before, and articles should be new (within about a month). Having said that I'm going to do a repost because it came up in the news this week.
The James Beard Media Awards is a prestigious award for best food writing, and they have a segment for Dining and Travel. This years winner was Matt Goulding of Roads and Kingdoms fame:
I've sent this article to many people, because a) it's a great piece of writing, and b) people are incredulous when I tell them that the Japanese are now the world's best pizza makers. Here is the article: Slice of Tokyo: How Japan became a pizza hotspot.
How a stopover at Tokyo airport changed my life: Pico Iyer
"I've always felt that nowhere is uninteresting to the interested eye."
A visual dispatch from one of the world's most remote islands
"The inhabitants of Tristan da Cunha, which sits in the remote waters of the South Atlantic, are insulated from the coronavirus by an immense moat."
A bucket list of star cities scattered across our globe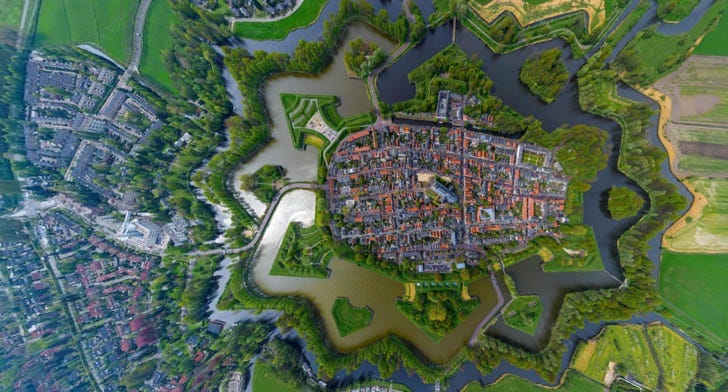 Is this finally the end of Couchsurfing? (And what's next?)
"In the absence of travel, what is a travel writer to do?"
Getting a second US Passport for travel in the Middle East
Blast from the past: the Qantas Boeing 747 'Captain Cook lounge'
"Perched atop the first Qantas Boeing 747s, the Captain Cook lounge is a colourful blast from the shagadelic past."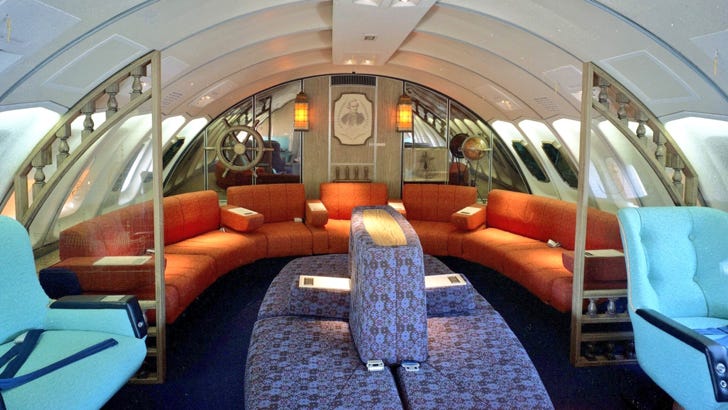 Walking
How I hiked the Annapurna Circuit in Nepal
Walking the Camino Primitivo: An in-depth guide
Photography
Over 5 million tiny blue flowers have bloomed in this Japanese park, unveiling a magical sight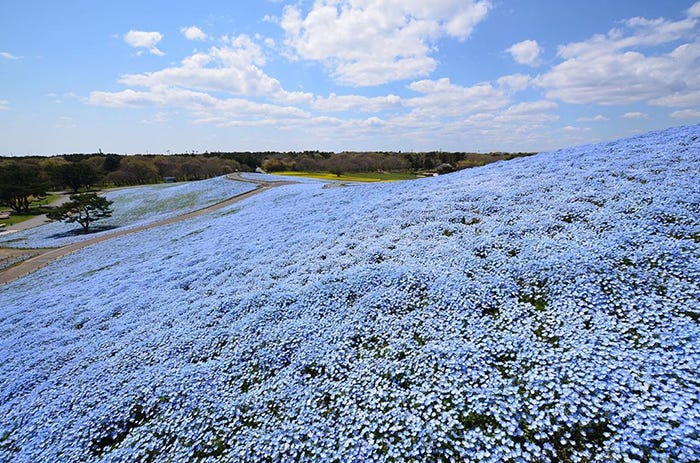 Uzbekistan through the lens of one of its only street photographers
Travel Video
Youtube: Why Dubai's Man-Made Islands Are Still Empty
I don't if it's true that you can see these man-made islands from space, but you can see them when arriving into Dubai (depending on what side of the plane you are sitting). I remember the Dubai property market was a white-hot bubble in 2006. I somehow ended up in a scenario where I had a British real estate agent trying to sell me property on one of these islands.
Social Media
@nomadicnotes at Instagram
Follow me at @nomadicnotes for real-time updates.
I did my first post-lockdown flight today, and as the little plastic seats and conical hat would suggest, it was a domestic flight. With the plague pretty much contained in Vietnam there will be a domestic travel bubble to restart the travel economy. The flight to Danang was full, and it got a bit busy on the beach here later on, but there are still many places closed. I am grateful to be able to travel again, and the shop owners and guesthouse operaters are delighted to see visitors.
---
The Travel Newsletter by Nomadic Notes is a weekly newsletter of the best travel reads and interesting travel news, and random ramblings by the editor.
If you're enjoying the newsletter, feel free to forward it to friends who like reading about travel. The more who know about it, the easier it becomes for me to discover great travel reads.
If someone sent this to you, sign up for future emails at nomadicnotes.substack.com.
- James Clark