Travel Newsletter - 22 May, 2020
$23 Vietnam flights, Mount Everest from Kathmandu, Nara deer, travel tv recommendations.
A weekly newsletter of great travel reads and news by James Clark from Nomadic Notes.
Greetings from Ho Chi Minh City, where Vietnam has now clocked up 36 days without community transmission of Covid-19. Restaurants are getting back to normal, and domestic travel is on again. Vietnam is a COVID-19 success story.
I was on Skyscanner for the first time in ages and I am now planning domestic travel for the next 3 months. For my first trip I thought it would be good to visit Hoi An and see what it's like without international tourists. It's usually one of Southeast Asia's overtourism hotspots, so it would be interesting to see without the crowds.
There are a lot of travel deals going on, and flights are absurdly cheap. I found a flight on Vietnam Airlines for $23USD (including a checked bag and all the taxes).

Vietnam may soon allow foreign visitors from countries and territories that have contained the coronavirus pandemic, so perhaps Australia and New Zealand would be on that list.
Here is this weeks travel links and news.
COVID-19 Travel
They bought a $1 house in Italy, then Covid-19 struck
Mount Everest is Visible From Kathmandu, Nepal for First Time in Living Memory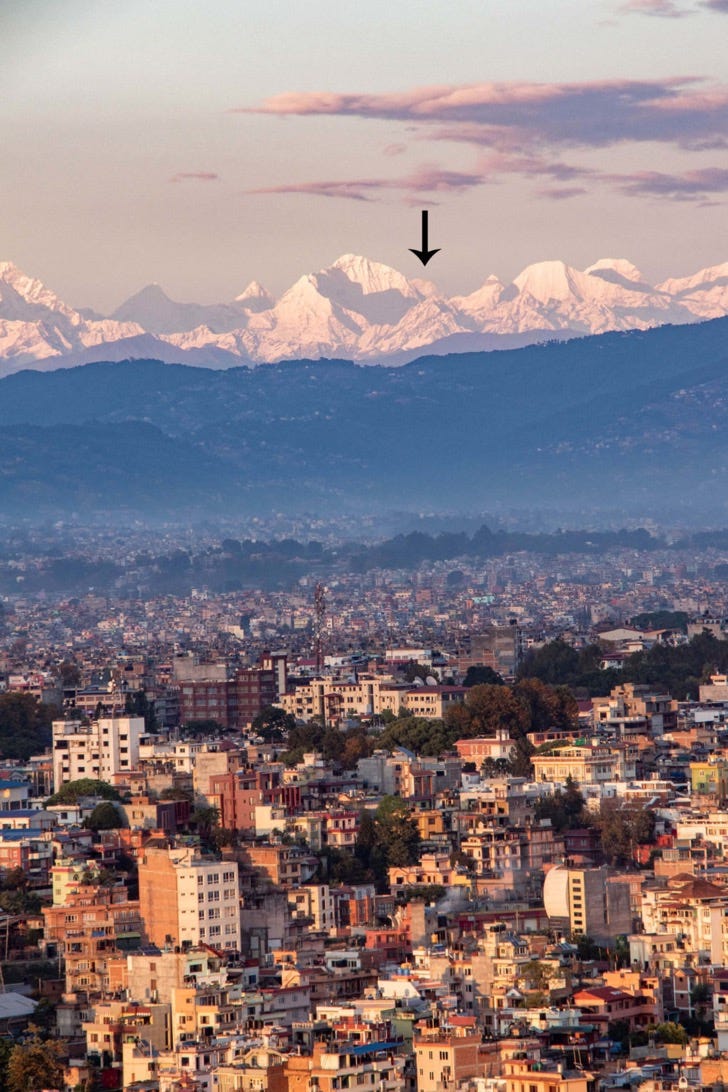 Nara deer chilling out among sakura trees in completely empty park due to Covid-19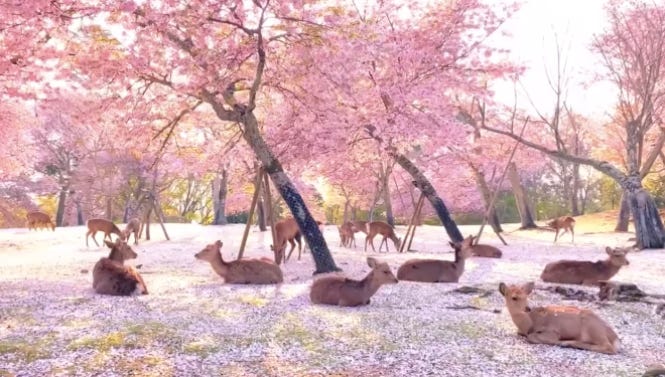 AP PHOTOS: Grand but empty, Italian hotels await tourists
Covid-19 lockdown fallout: German man living at Delhi airport since March 18
"The German national, Edgard Ziebat, was on his way from Hanoi to Istanbul on March 18, the day India cancelled all flights to and from Turkey in the wake of the Covid-19 pandemic."
'The Terminal' BKK Edition: Stranded Nigerians living in airport since March
Brit stranded on remote island for two months in coronavirus castaway drama
Parking a $375 million airplane takes more than just locking the door
"Large numbers of commercial airplanes are parked at airports around the world now, and these multimillion-dollar machines need constant attention."
Even if international travel restarts, it's going to be weird and inconvenient for a while.
It's going to be weird for flight crew as well if they are wearing full PPE suits.
For travel to restart (once the virus is contained by region) there will need to be some enticing travel deals, like these offers:
Qatar Airways' new cancellation policy is out of this world
"Passengers booked on flights till the end of the year can now change their routing to any city served by the airline within 5,000 miles of the original destination—and at no extra cost."
Japan may cover half the cost of your visit
Travel News
You can buy Dracula's Castle for a mere $66 million
The World's Top 10 Airports of 2020
In a surprise to no one, Singapore Changi has once again taken out the world's best airport award.
Assorted Travel Reads
Madagascar: A cornucopia of beauty
"Join us for a visual tour of the island nation of Madagascar, about 90 percent of whose flora and fauna is found nowhere else on Earth."
The tiny 'country' between England and Scotland
Thirty-six thousand feet under the sea
"The explorers who set one of the last meaningful records on earth."
How Rick Steves became America's European travel authority
I cycled across Europe to Istanbul – and learned to live in the moment
"On this epic slow ride following the Rhine and Danube rivers, our writer 'turned the pedals and waited for the world to unfold'."
This tiny, tropical national park has a curious history
"Pirates, prisoners, and a deadly epidemic haunted Florida's Dry Tortugas. Now it's a haven for wildlife."
Travel Via TV/Film
For now most of us are still confined to the lounge room, so here are some travel-themed shows in lieu of travel.
Travel the world with 11 of our favorite far-flung TV shows
"Atlas Obscura staff recommend immersive and inspiring international series that you can stream now."
Anthony Bourdain: Parts Unknown – all 12 seasons to stream on Netflix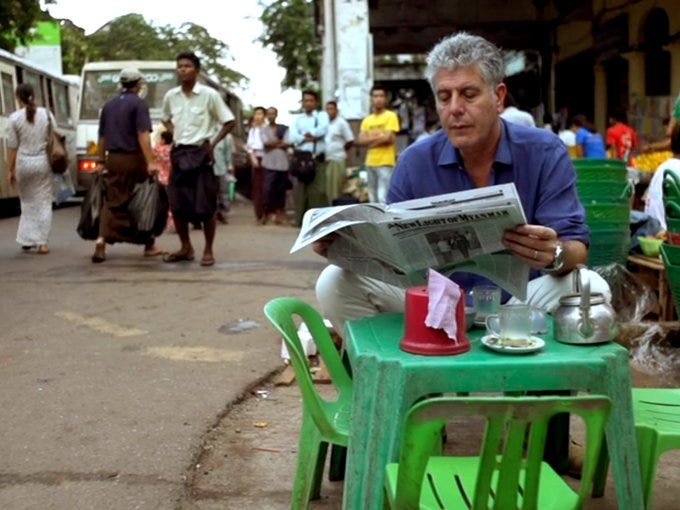 Da 5 Bloods: Spike Lee's explosive new film reckons with the Vietnam War
This week the trailer was released for the new Spike Lee film about African-American Vietnam veterans returning to Vietnam. I watched the video and was happy to see how much of contemporary Saigon features in the film. Apparently Lee was in Vietnam filming last year, but I must have been away when this happened. I look forward to watching this next month!
'Mad Max: Fury Road': The Oral History of a Modern Action Classic
It may seem a bit of a stretch to include a link to Mad Max: Fury Road here, but hear me out. The Mad Max Universe is set in Australia, but for this fourth film in the series it was shot in Namibia. I was invited on a press trip in 2015 to visit the filming locations. The desert landscape of Namibia still sticks in my mind, and I would love to go back and see more of the land in the future.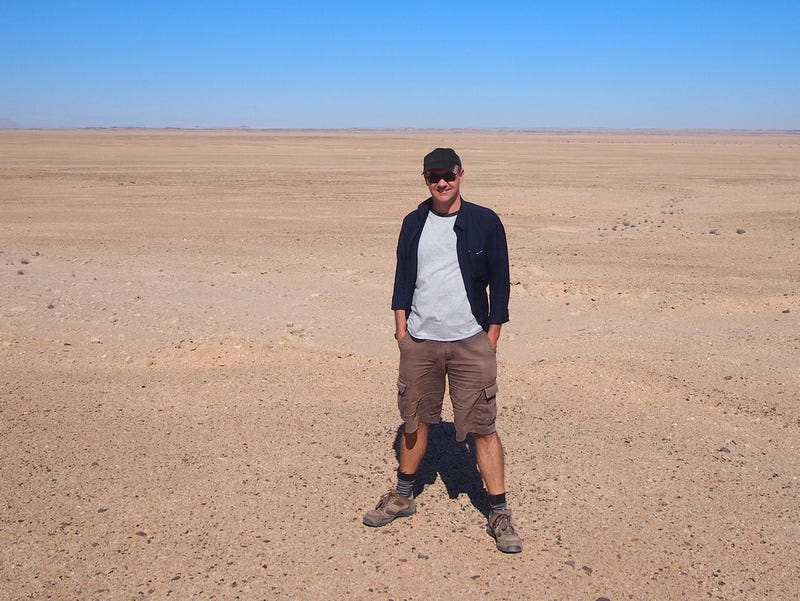 [James in Namibia.]
Travel Books
Vagabonding in Europe and North Africa by Ed Buryn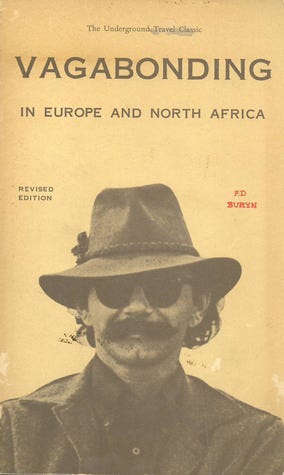 I saw a post on Facebook by Author Peter Moore on this "travel self help book" about Europe in the early 70s. I've bookmarked it to look for if I find a cheaper second hand copy (or maybe a library has it).
Travel Video
Hawaiian Airlines women pilots don't rush challenge.
@nomadicnotes at Instagram
Follow me at @nomadicnotes for real-time updates.
Tan Dinh ward is in the northern end of District 1. At the moment Da Kao ward is considered as the cool kids neighbourhood of District 1, but I would keep an eye on Tan Dinh. I haven't walk around here for ages, and there are lots of interesting things going on. I found this record shop that sells an eclectic range of records and cassettes, and they have a cute house mascot as well. I found some other new cafes that I will have to return for.
---
The Travel Newsletter by Nomadic Notes is a weekly newsletter of the best travel reads and interesting travel news, and random ramblings by the editor.
If someone sent this to you, sign up for future emails at nomadicnotes.substack.com.