Travel Newsletter - 2 October, 2020
The Pattaya Monorail, Berwick-upon-Tweed, Ko Pha Ngan then and now, a well-travelled cat, a Soviet half boat half plane, and more travel reads.
Greetings from Ho Chi Minh City and another edition of the Nomadic Notes Travel Newsletter.
This week I've posted my monthly update of where I've been and site news, and I realised that I only posted one article during the month. I've been travelling inside the Vietnam domestic travel bubble, so I will have more posts coming soon.
Now that it's safe to travel again in Vietnam I've booked some more trips. My friend Michael Tatarsky wrote an article for The Telegraph on how Vietnam crushed its second coronavirus wave (read via Pocket app if you can't read it). Hopefully your country of residence can crush the virus soon as well.
I'm still blogging every week at Living In Asia, and I have been working my way through the big transport infrastructure projects of Southeast Asia. This has been a good way to dream about future travels while being unable to visit.
Despite the lack of travel options there are still things to read about, and I enjoy compiling these travel reads every week. Consider it your travel fix while waiting for travel to get back to normal.
Latest posts at Nomadic Notes
Where I'm At: October, 2020 – Saigon edition
My monthly summary of where I've been and site news.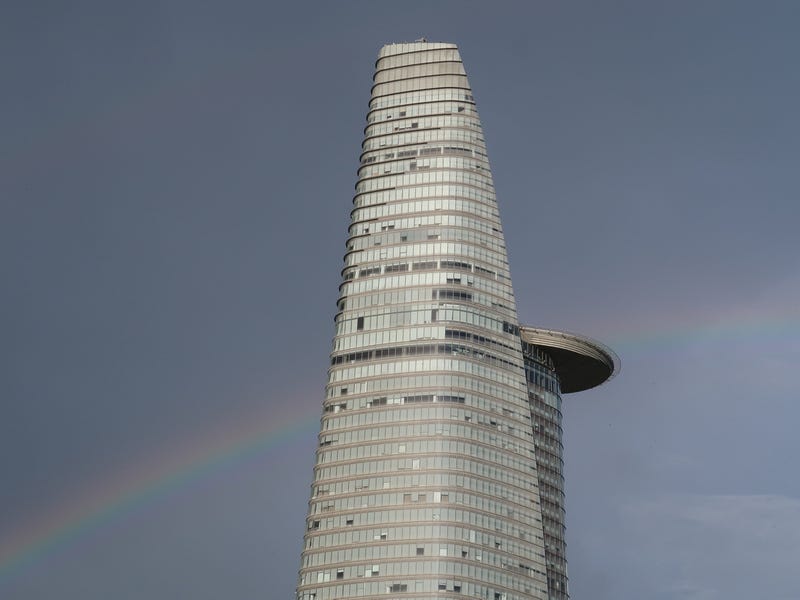 COVID-19 and travel (or lack thereof)
Inside the airline industry's meltdown
"Coronavirus has hit few sectors harder than air travel, wiping out tens of thousands of jobs and uncountable billions in revenue. While most fleets were grounded, the industry was forced to reimagine its future."
An airport in Finland is using dogs to detect the coronavirus, and researchers say they are 'close to 100%' accuracy
Singapore Airlines to launch stationary A380 plane restaurant
This is a better idea than the flights to nowhere that some airline are doing. Meanwhile Singapore are going to allow visitors from Vietnam and Australia (ex VIC). I'm tempted, but it would have to be reciprocal and without 14 days of quarantine in Vietnam.
The rise of the 'half-tourist' who combines work with a change of scene
"Covid-19 has accelerated the decline of the office, but not everyone wants to work from home. We look at travel firms catering to the growing number of nomadic workers."
The pandemic has propelled digital nomading into the mainstream, though no one has come up with a better phrase than digital nomad. You've probably heard a "real traveller" saying they are "a traveller not a tourist". Does that mean we are "half-travellers and not half-tourists"?
Travel news
American could face prison in Thailand after posting negative reviews of a resort
The big travel news in my part of the world (big enough to be in the NY Times), was the about the man who is facing jail in Thailand for leaving a bad TripAdvisor review. Here is a more detailed breakdown from the Travelfish newsletter.
Can a no-frills revolution entice travellers from planes to trains?
"The travel debate: Mark Smith, 'The Man in Seat 61,' warns of poorer service. Simon Calder, travel correspondent of The Independent, commends innovation even at the expense of comfort."
Trans-Europ-Express renaissance proposed
"A network of international long-distance high speed passenger services spanning much of western Europe could be launched by 2025 if proposals announced by Germany's Federal Minister for Transport Andreas Scheuer at a virtual conference of Europe's transport ministers on September 21 are taken forward."
Assorted travel reads
Pattaya Monorail – Linking the high-speed railway to the beach
"The Pattaya Monorail is a proposed railway that would connect the future Pattaya high-speed railway station with the popular beach area of the city."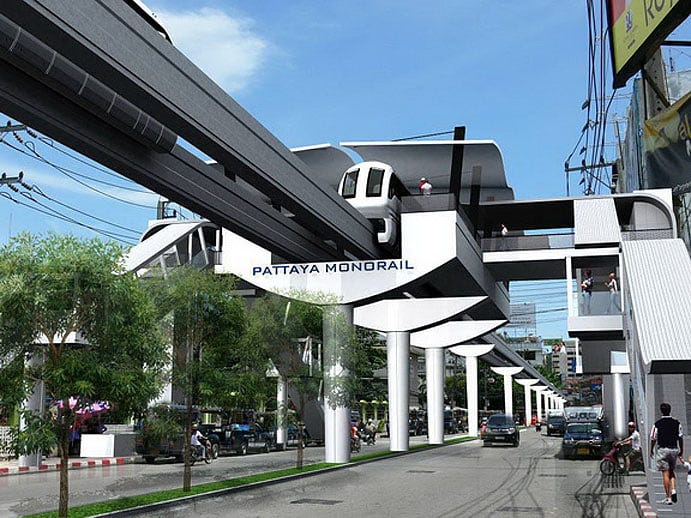 Inside "Peace Village," the ghost town on the border of North and South Korea
I also saw this article about the secretive hotels of North Korea, which is from the website Hotels of Pyongyang. This is what could be called a hyper-niche or ultra-niche site. A niche site is a site on a specific topic, like "Travel in Pyongyang" instead of a general no-themed travel site. A hyper-niche site goes even deeper than the niche site (a topic within that topic).
Another example of a hyper-niche site is Bangkok River, which only features information about sites near the Chao Phraya River in Bangkok. (Found via the niche Bangkok Podcast.)
The British town with a third 'nationality'
"Berwick-upon-Tweed has long existed on the borders of change between England and Scotland – a predicament that's led to the creation of an altogether different identity."
Ko Pha Ngan: Thailand's tropical refuge, then and now
"A look at Ko Pha Ngan from the 1940s right through to today. Based on original interviews with Thais and foreigners. What does the future hold for this iconic island?"
The art & origins of running across Paris rooftops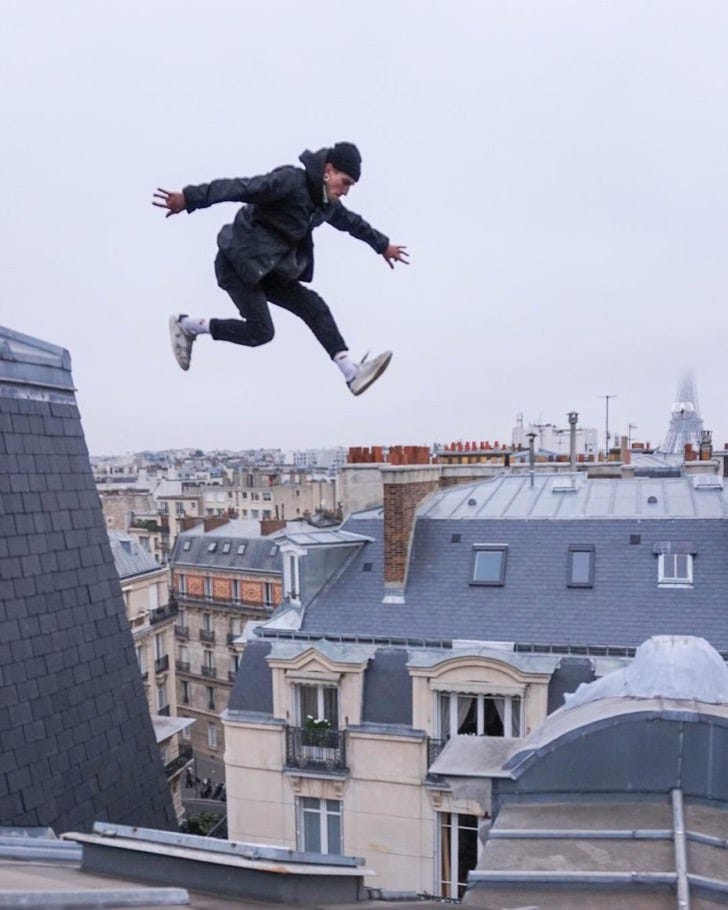 A coast-to-coast train trip restored my faith in travel
"During a cross-country train trip in the time of the coronavirus, Richard Morgan takes a look at America and finds lots to be hopeful about."
"Handmade noodles are a trademark of Ban Pong district in Ratchaburi province, and Tia Tiem Heg Huad is one of only eight legacy factories left since the business started six decades ago."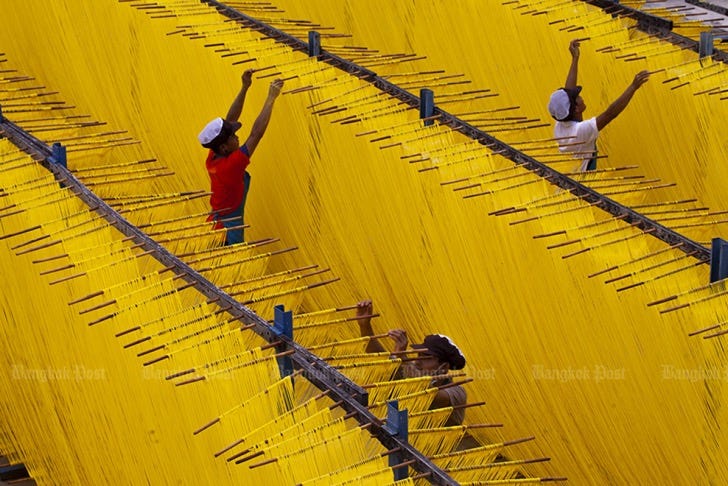 Gbadolite: The Versailles of the jungle
Why are all Swedish cottages painted red?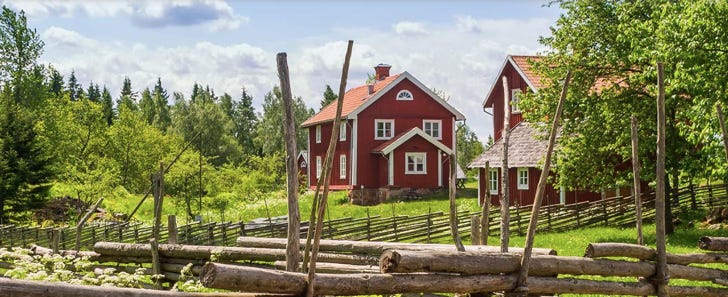 The cat who hitched a lift on a worldwide tour
Man's hilarious hotel requests go viral
I saw this on Twitter and thought I was watching a preview for a B-grade near-future dystopia movie.
This is an Ekranoplan, stranded in the Caspian Sea.
Wow.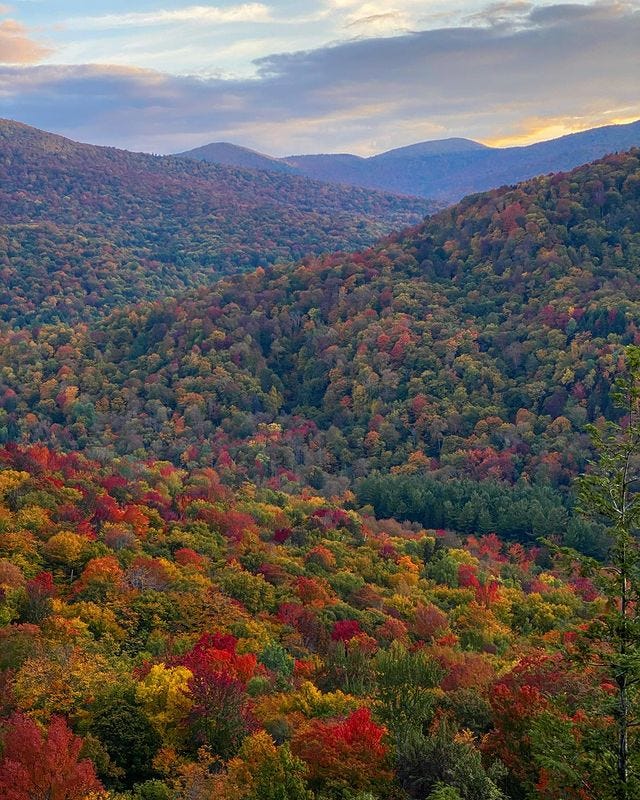 Scenery by Crayola. Oh, Vermont.
Maps
THE 2020 fall foliage prediction map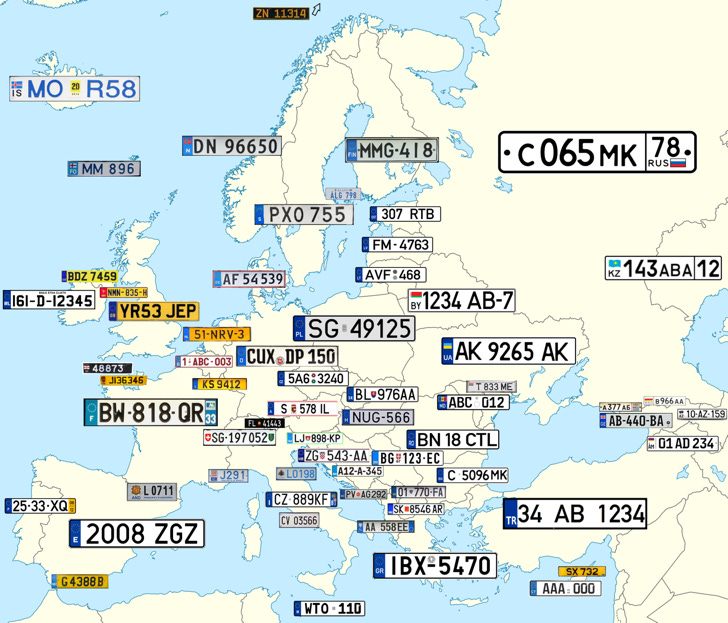 [click the map for larger view.]
@nomadicnotes at Instagram
Follow me at @nomadicnotes for real-time updates.
A classic LonelyPlanet-style cover photo, and it was just at the moment I walked by. I said I would go for a short walk, and 3 hours later I was still going. I'm always grateful to be able to revisit Hanoi again, even if only for a day on the way to somewhere else.
---
The Travel Newsletter by Nomadic Notes is a weekly newsletter of the best travel reads and interesting travel news, and random ramblings by the editor.
If you're enjoying the newsletter, please forward it to friends who like reading about travel. The more who know about it, the easier it becomes for me to discover great travel reads.
If someone sent this to you, sign up for future emails at nomadicnotes.substack.com.
- James Clark