Travel Newsletter - 10 July, 2020
Visiting Tuy Hoa on the south-central coast of Vietnam, remote St Helena, a new pedestrian bridge in Bangkok, vintage Hanoi and a gold-plated hotel in Hanoi, mobile data cost in every country,
A weekly newsletter of great travel reads and news by James Clark from Nomadic Notes.
Latest posts at Nomadic Notes
Notes on Tuy Hoa – Just the right amount of nothing much to do
Tuy Hoa is the provincial capital of Phu Yen province on the south-central coast of Vietnam, about half way between Quy Nhon and Nha Trang. There's not much to do here, which is sometimes a good thing. This is my trip report.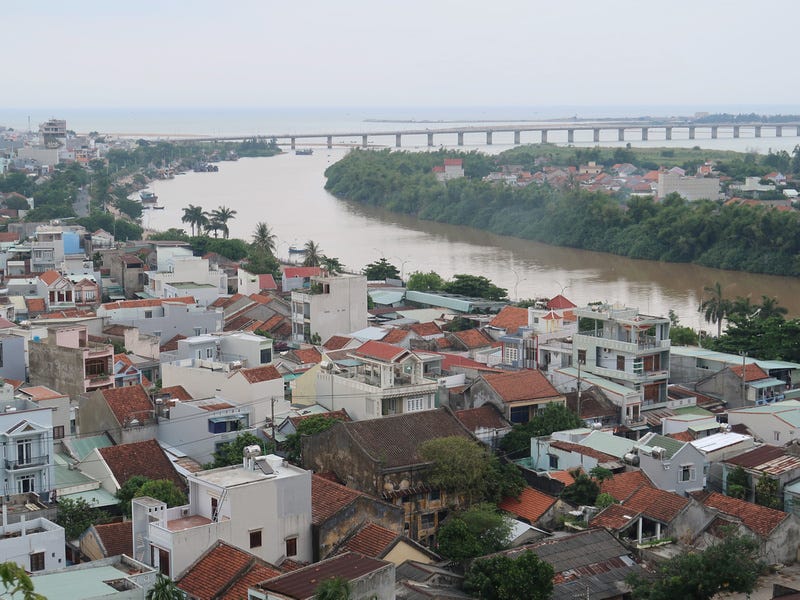 COVID-19 news and travel (or lack thereof)
The world's cruise ships can't sail. Now, what to do with them?
After coronavirus, Lisbon is replacing some Airbnbs and turning holiday rentals into homes for key workers
I was a digital nomad. Then the coronavirus happened
"Now I'm unwelcome to stay where I am, but unable to freely travel onward."
Travel news
Beyond the postmodern kitch: World's first gold-plated hotel opened in Vietnam
I was in Hanoi this week and I saw this hotel glistening in the afternoon light. I had to walk over to investigate.
Hanoi being the home to the world's first gold-plated hotel was not something I had on my 2020 bingo card.
Remote workers could live in Barbados for a year with this new visitor incentive
Assorted travel reads
The tiny Atlantic island of St Helena is turning towards tourism – will it be kill or cure?
"Once sustained by trading ships as they paused to replenish supplies en route to Hong Kong, and home to Napoleon Bonaparte during his exile, the British territory hopes to reinvent itself as a tourist hot spot."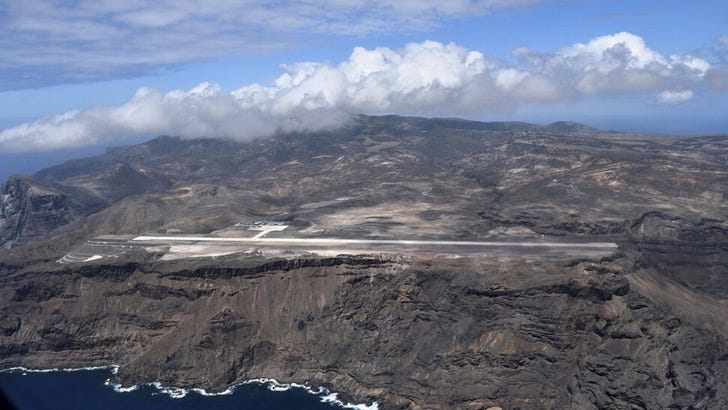 That time I spontaneously flew across the world for a dead rock star
"I was nursing a devastating breakup when I suddenly found myself in Switzerland, trying to talk my way into Freddie Mercury's birthday party. It was the best decision I ever made."
Chao Phraya Sky Park – Bangkok's pedestrian garden bridge across the Chao Phraya River
Inside the messy mission to make train travel as easy as flying
"As more people opt for train holidays, enthusiasts, tech companies and the European Commission are trying to make ticket-booking a smoother journey."
Travel writing needs more journalists of color
"Black, Asian American, Indigenous, and Latinx writers give travel writing the perspective it needs."
Why we travel: William Dalrymple on how living in India has changed him
"William Dalrymple didn't set out to become Britain's leading chronicler of Indian history, but a chance trip to the subcontinent started a lifelong obsession. Thirty years on, he's still living in Delhi — a city with a "tangible sense of history"."
Finding the 'invisible' millions who are not on maps
"Known as the "Wikipedia for maps", anyone can download OpenStreetMap and edit it too."
Meet the caretakers of Sealand, the world's most stubborn micronation
What I learned at the most Instagrammed outdoor places
Vintage travel
[Photos] On Hanoi's streets in 1979: Trams, bicycles, buffaloes and peace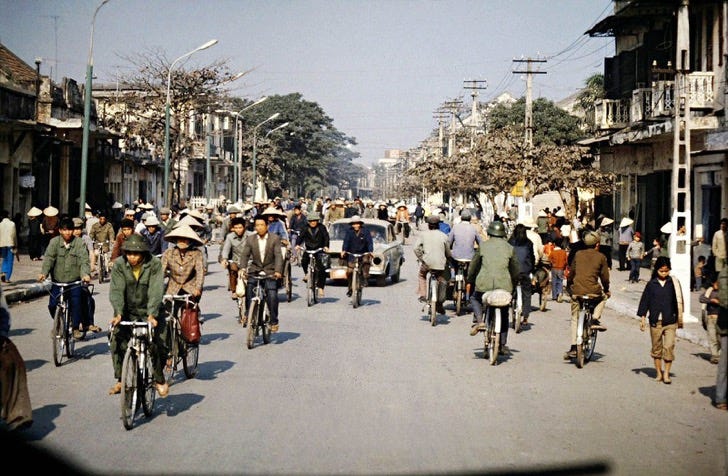 Incredible restored video of Tokyo from 1913-1915
Images of old Hong Kong, as seen through the lens of photographer James Chung
Infographics
What does 1GB of mobile data cost in every country?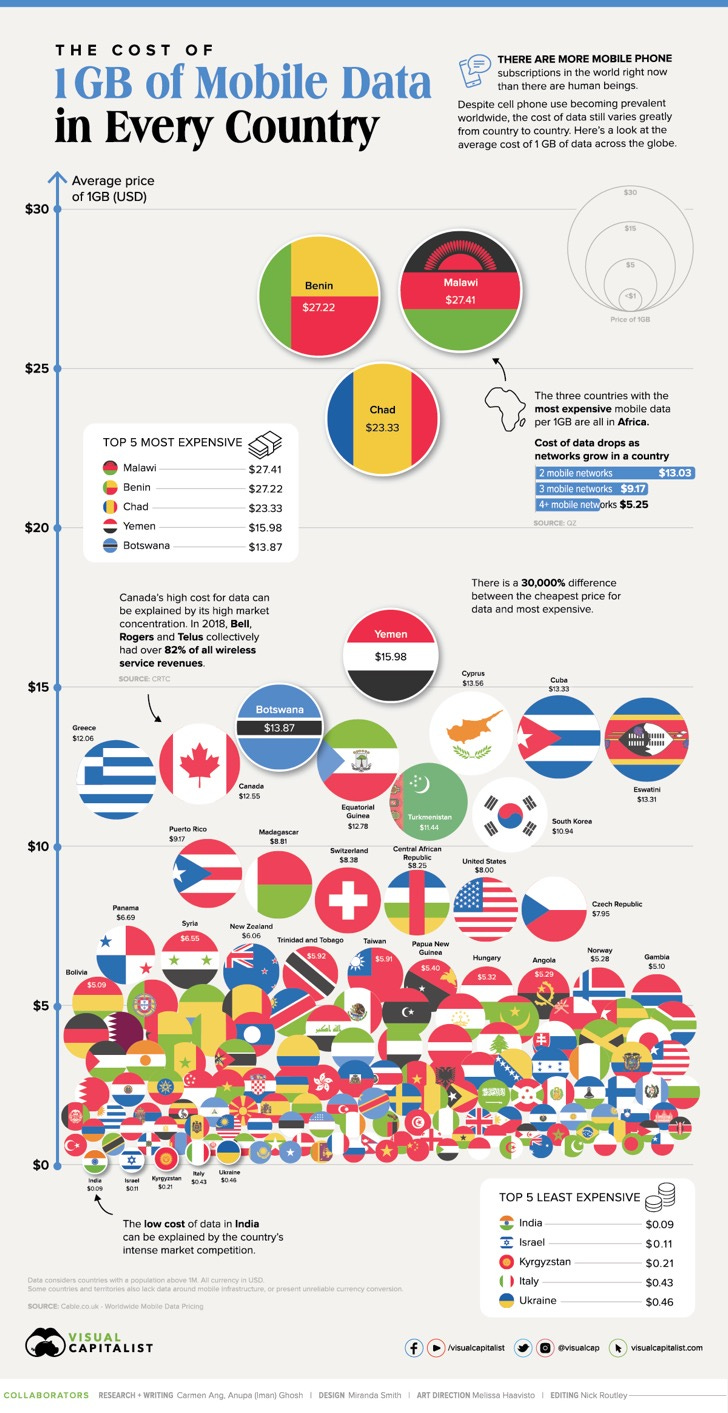 @nomadicnotes at Instagram
Follow me at @nomadicnotes for real-time updates.
Wandering around old Hanoi.
---
The Travel Newsletter by Nomadic Notes is a weekly newsletter of the best travel reads and interesting travel news, and random ramblings by the editor.
If you're enjoying the newsletter, please forward it to friends who like reading about travel. The more who know about it, the easier it becomes for me to discover great travel reads.
If someone sent this to you, sign up for future emails at nomadicnotes.substack.com.
- James Clark