The train that will transform Nakhon Ratchasima

A weekly newsletter of great travel reads and news by James Clark from Nomadic Notes.
---
Latest posts from Nomadic Notes
A planned high-speed train from Bangkok to Nakhon Ratchasima will cut travel times from 5 hours to 77 minutes, making Korat a viable travel and living alternative.
Travel Reads
"An amateur geographer travels to an undocumented island off the coast of Haiti after stumbling upon it on Google Earth."
"Construction workers maimed and killed. Millions paid to the governor's family. An impossibly lucrative gambling operation. And all on U.S. soil."
"At a train station weigh in, Sally's gear totalled 24 kilograms while mine came in at nine. Why? It turned out Sally was a prepared traveller, while I…"
"Depending on the day, Amazon founder Jeff Bezos is either the richest or second richest human on Earth. And while he's trying to figure out how to use some of that money philanthropically, he announced today that construction has begun on the giant clock in the middle of nowhere that he put up $42 million to build. The 10,000 Year Clock is intended as a symbolic reminder that we should consider the long-term impact of our actions."
"Twenty years after my first visit to the Vietnamese city, would the people I love most love the land I love most?"
"Chinese city sees its heritage buildings as prestigious assets that can attract some of the world's leading companies, while Hong Kong turns a 19th century police station into a supermarket and lets developers erase heritage."
After Chinese laborers were denied entry to the United States thanks to racist 19th century immigration policy, many settled in Mexicali. Their food followed.
Across Asia, cities are turning to the world stage. These are the ones you need to know about.
Instagram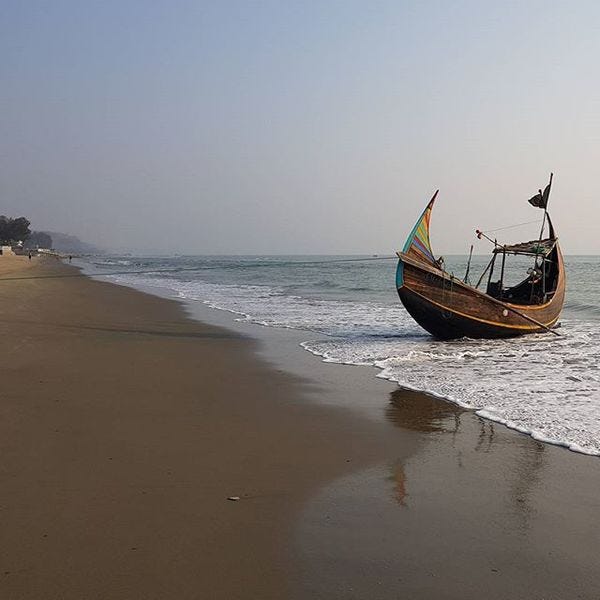 Cox's Bazar, Bangladesh.
Nomadic Notes Partners
Nomadic Notes is partnered with the following sites. I use and recommend these travel booking sites when planning my travels.
Book Accommodation: Agoda
Find Flights: Skyscanner
Travel insurance: World Nomads
Booking via these links will not cost you extra, and they will help keep Nomadic Notes running. Thanks for reading!
<blockquote class="twitter-tweet" data-lang="en"><p lang="en" dir="ltr">China aims to create another architectural miracle with the creation of a sky corridor stretching 300 meters at a height of 250 meters in Chongqing. Once complete, the curve-shaped corridor will provide a 270 degree view of the city and will feature a 50-meter infinity pool. <a href="https://t.co/hBn9DBlVD2">pic.twitter.com/hBn9DBlVD2</a></p>&mdash; People&#39;s Daily,China (@PDChina) <a href="https://twitter.com/PDChina/status/966599698256617473?ref_src=twsrc%5Etfw">February 22, 2018</a></blockquote>
<script async src="https://platform.twitter.com/widgets.js" charset="utf-8"></script>