The reverse culture shock is real
Bangkok's backpacker street after the reopening, and more travel reads from around the web.
MELBOURNE - After nearly two and a half years away, I'm back in my homeland. It's weirdly good to be back. So much has changed, and I have the feeling of reverse culture shock. I'm also keep wondering, do I really sound like these people?
Travel to Australia is getting easier, with the announcement this week that pre-flight covid testing will be dropped next month. Restrictions are melting away in Southeast Asia as well, with Singapore and Thailand soon to be removing testing. I did a PCR test in Bangkok last week before flying to Australia, so hopefully, that was my last one.
Latest posts at Nomadic Notes
The desolation of Khao San Road
This is Part II of my Bangkok report from December 2021. Khao San Road is the backpacker street in Bangkok, and it was hit hard by the closure of international borders.
Assorted travel reads
• Is it safe to travel to eastern Europe right now? We asked the experts
• The Russians trapped on a Thai island as war rages in Ukraine
• At Angkor Wat, 'You Have One of the World's Wonders to Yourself'
"Cambodia has been open to foreign tourists for months, but in this time of Covid, few have made the trip, making it possible to imagine that you alone have rediscovered the glorious temple complex."
• What living in China's old expat bubbles was like, and how Western travellers – 'influencers' of their time – often mocked it
I must admit that I'm a fair-weather traveller, thus I have timed my trip to Melbourne to be in the best month of Autumn. I like this site for how it represents temperature data. I just hope it goes global.
• The Caribbean's crowds-free 'Irish' isle
• Walks of a lifetime: six epic mountain hikes across Europe
• A collection of unusual geological landforms
• Adventure calls for tuk-tuk traveller Adam Branford, who was once afraid of the unknown
• Flying taxis set to take off on 8 routes at Osaka World Expo
• Spain to help rebuild Lebanon's forgotten railway network
"Lebanon had a railway network since the end of the 19th century which connected Beirut to the Syrian capital Damascus."
• Why Eurail is still a great way to city-hop by train across Europe, for art museums, Roman ruins, slow food, Venice – whatever pleasures you choose on a whim (via the Europe Rail Newsletter)
@nomadicnotes at Instagram
Follow me at @nomadicnotes for real-time updates.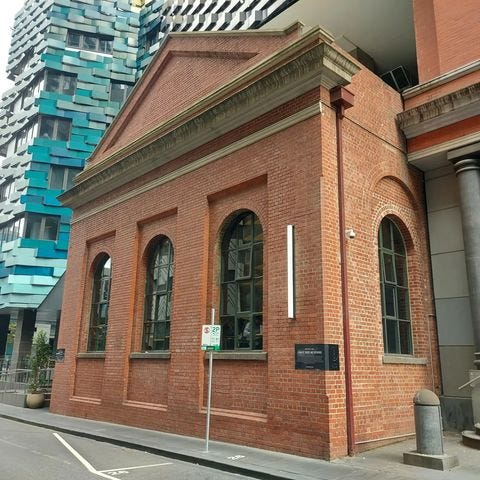 ---
The Nomadic Notes Travel Newsletter is a weekly newsletter of the best travel reads and interesting travel news from around the web, and random ramblings by the editor.
- James Clark