The mega mansions of Ninh Binh that look like cathedrals
Nomadic Notes Travel Newsletter - 28 August, 2020: Future Mekong Delta railway, the magic of walking, vanishing China, vagabonding in the 1960s, Georgia's 1 year visa on arrival, Delhi to London bus.
The Travel Newsletter is a weekly newsletter of great travel reads and interesting travel news, compiled by James at Nomadic Notes.
Hello from Ho Chi Minh City. I've not been anywhere all month, so at least it's been a productive month. In fact I'm nearly caught up with my travel blog posts, which means it's time to plan some more domestic travel. The virus is almost back under control in Danang (the outbreak epicentre that brought domestic travel to a halt) so travel is slowly restarting. There is no prospect of inter-ASEAN travel yet, so we wait to see when some kind of travel channels will form.
Latest posts at Nomadic Notes
Notes on Ninh Binh – an abandoned backpacker street and the mega mansions that look like cathedrals
Visiting Ninh Binh city, the capital of Ninh Binh province. Staying on the old backpacker street and seeing the mega mansions that look like cathedrals.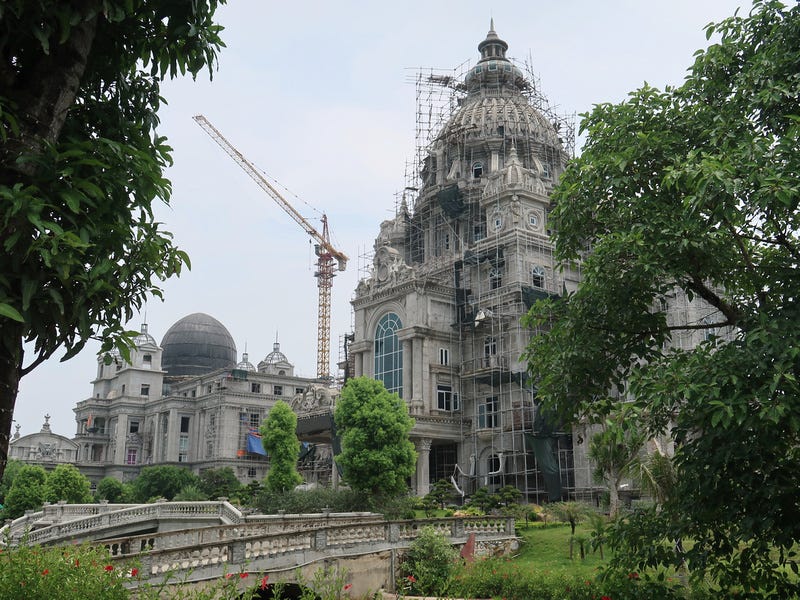 COVID-19 and travel (or lack thereof)
Stranded by virus, Japan couple become Cape Verde envoys
"A pair of Japanese honeymooners stranded in Cape Verde by the coronavirus pandemic have been named unlikely ambassadors for the tropical paradise's Olympic team at next year's Tokyo Games."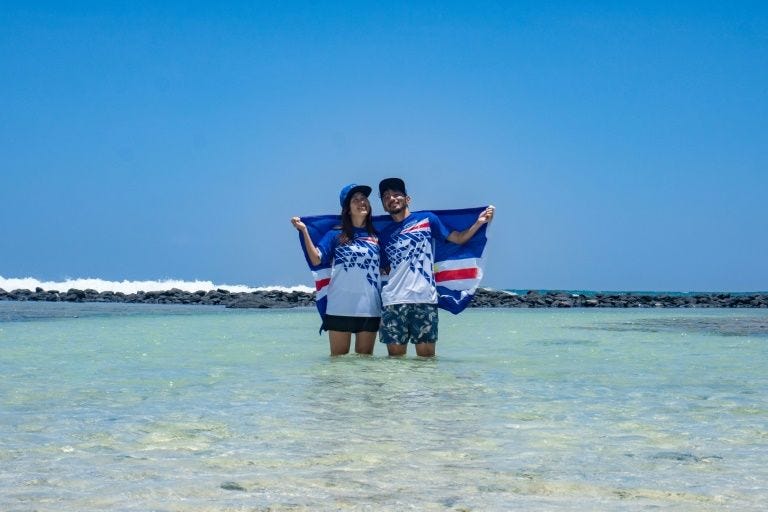 Jin Jeong, South Korean cycling around the world, weathers pandemic with Gold Coast family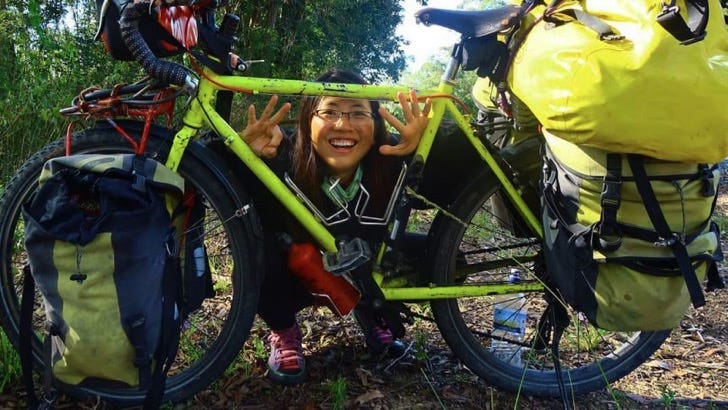 'Ghost fleet' of empty cruise ships anchored off UK: Thousands flock for ferry trips out to ships
Work and travel news
Finally! Apply for the Georgian remote worker regime – 1 Year Visa On Arrival
Do you want to live and work on a tropical island in the Great Barrier Reef? Now's your chance
Travel news
Berlin Brandenburg's interiors revealed
20,000 km, 18 countries: All aboard the Delhi to London bus
Qantas to auction off Boeing 747 memorabilia
30,000 pounds of mixed nuts from United Airlines are up for grabs
New low-cost European train service links up three major cities
Forsaken Italian villages hope for revival with free holidays
"San Giovanni in Galdo in Molise has been overwhelmed by requests after it offered free holiday homes to tourists in a bid help the local economy."
Say Aargh! Japanese zipline to send tourists into Godzilla's mouth
Assorted travel reads
Mekong Delta Railway – The proposed Ho Chi Minh City – Can Tho railway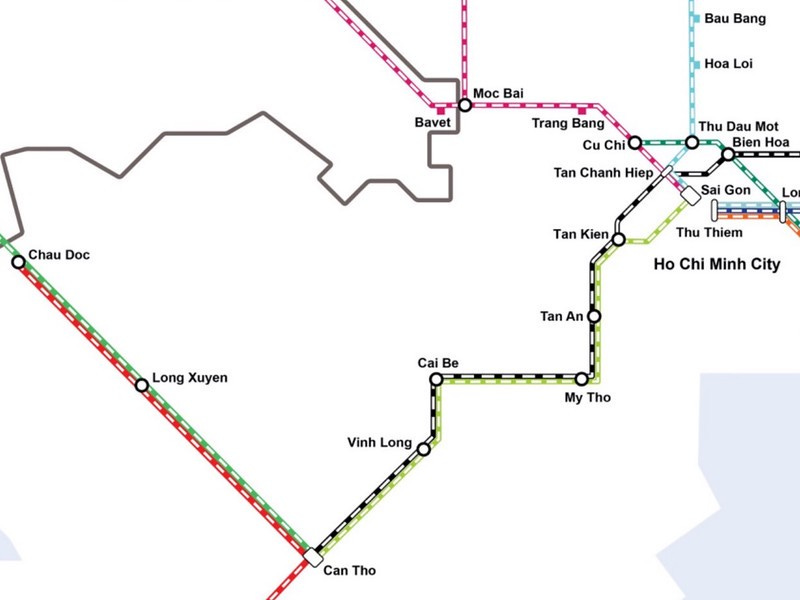 Werner Herzog: 'The world reveals itself to those who travel on foot'
"The German filmmaker on the magic of walking, the irrelevance of bucket lists, and his new documentary about Bruce Chatwin."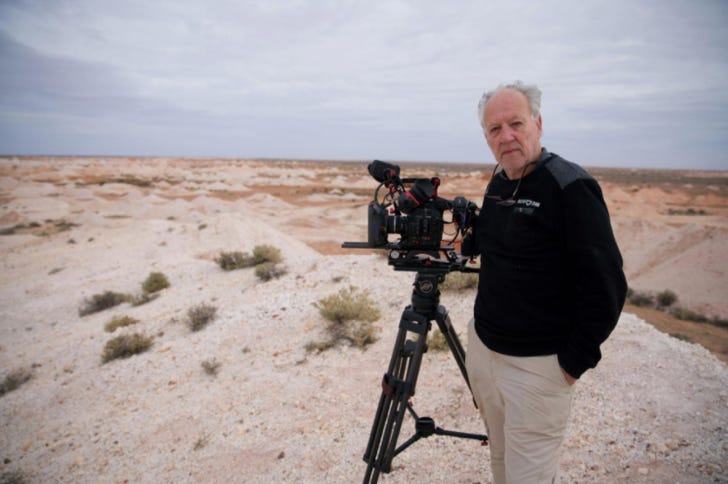 Life on the slow train: views of a vanishing China
"Qian Haifeng has spent years documenting the decline of China's "green trains" — the Mao-era rail network that remains a vital lifeline for millions of blue-collar workers."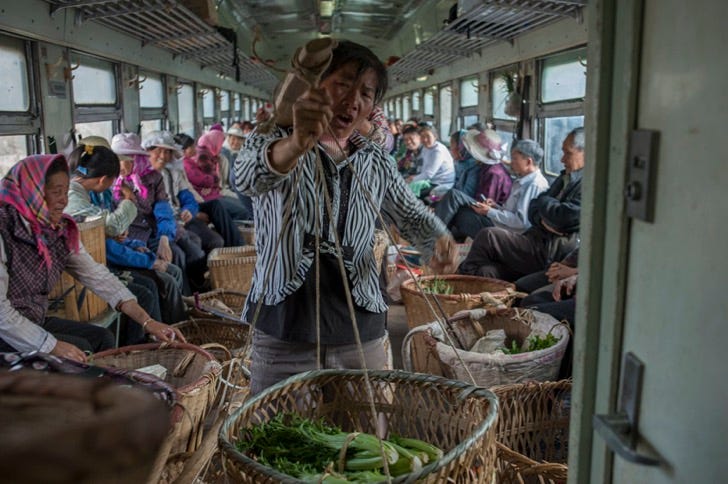 Vagabonding pioneer Ed Buryn on what indie travel was like in the 1960s
"Ed Buryn is an author and photographer who was one of the first to popularize the term "vagabonding" through the publication of his books Vagabonding In Europe and North America and Vagabonding in America."
Middleton, the world's oldest operating railway
Carl-Viggo Hølmebakk step bridge spans 150 feet over Vøringsfossen waterfall in Norway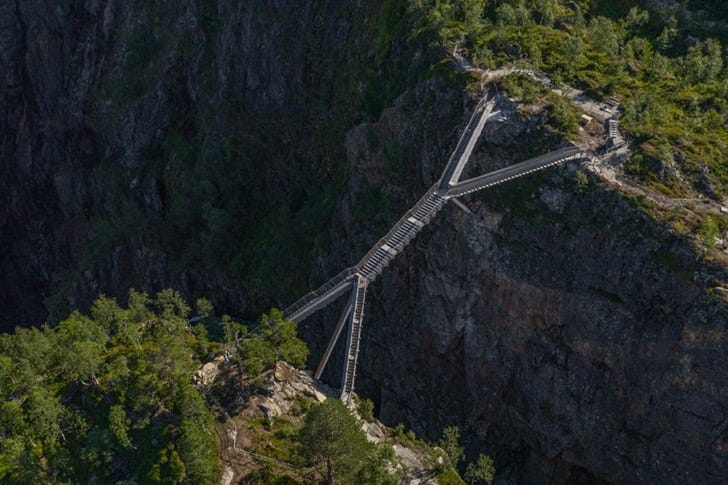 The fascinating story of the girl who survived a 10,000 feet fall
"Juliane Koepcke, a 17-year-old teenager survived 10 days alone in the Amazon rainforest after falling nearly 10,000 feet during a plane crash."
Capturing the secrets of the New York City subway
"For two decades, Patrick Cashin worked as the MTA's official photographer, documenting the ins and outs of one of the world's busiest transit systems."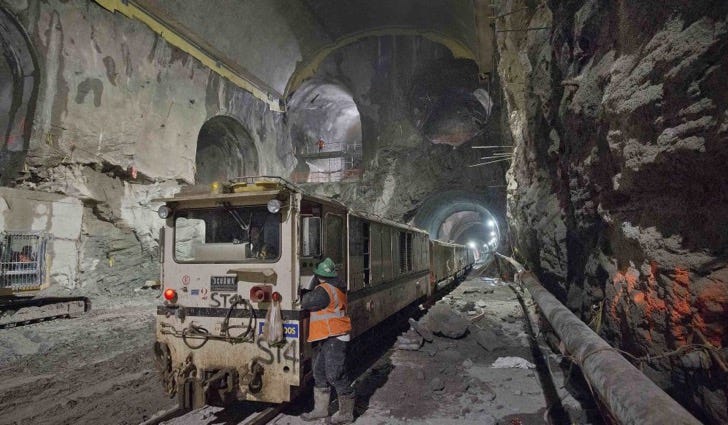 In Singapore I have seen vending machines for fresh orange juice, umbrellas, and gold bullion. I would not have predicted Norwegian salmon to be a machine-vendable product.
Some great photos here making me miss Tokyo. Next year hopefully.
@nomadicnotes at Instagram
Follow me at @nomadicnotes for real-time updates.
The freshly restored Opera House park, now concealing a metro station underneath.
---
The Travel Newsletter by Nomadic Notes is a weekly newsletter of the best travel reads and interesting travel news, and random ramblings by the editor.
If you're enjoying the newsletter, please forward it to friends who like reading about travel. The more who know about it, the easier it becomes for me to discover great travel reads.
If someone sent this to you, sign up for future emails at nomadicnotes.substack.com.
- James Clark