The lovely lazy river town of Kampot - Cambodia

A weekly newsletter of great travel reads and news by James Clark from Nomadic Notes. 
---
Latest posts from Nomadic Notes
Kampot in Cambodia isa charming old colonial river town that has a fine collection of heritage buildings.
Good Reads
"David Grann writes about Henry Worsley's solitary trek, which became a singular of character."
"A global network of live-work spaces is springing up to serve this new breed of millennial wanderer."
"Auckland, New Zealand: where the writer finds a lovely city built on volcanoes, publicly listed phone numbers, and many signs telling him where not to look for a legendary mountaineer's home."
"Novelist Lawrence Osborne revels in the anarchic spirit of a Thai city that is Blade Runner made real, and where mobile bars and food vendors pop up overnight"
"The once-thriving chai shops, a vestige of 19th century India, are shuttering at a rapid rate."
"Eighty-four-year-old Elsie Eiler pays taxes to herself, grants her own alcohol licence and is the only remaining resident in Monowi, Nebraska."
"The question of whether and how Singapore marks its bicentennial in 2019 throws up searching questions over its colonial and political past."
Southeast Asia Railways
"The 250km route will be part of a larger network that also connects Malaysia, Singapore, Thailand and China."
The headline makes it sound like there is a direct train being built to a casino city, when in actual fact this is just the most direct route between Saigon and Phnom Penh, and eventually Bangkok.
Instagram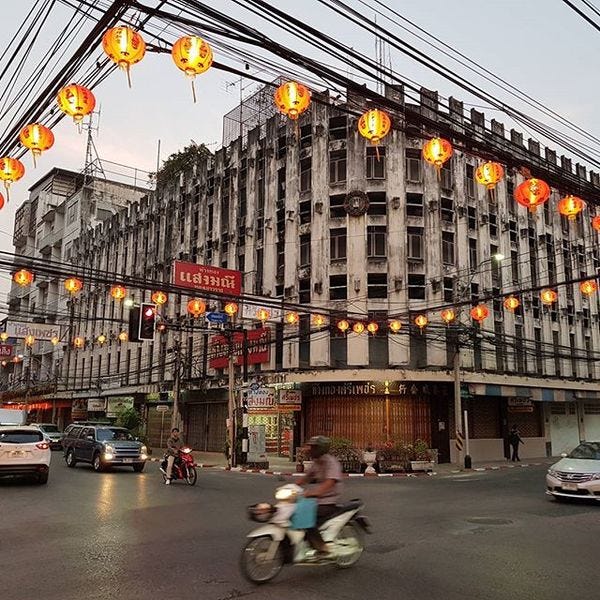 Nakhon Ratchasima - Thailand.
Nomadic Notes Partners
Nomadic Notes is partnered with the following sites. I use and recommend these travel booking sites when planning my travels.
Book Accommodation: Agoda
Find Flights: Skyscanner
Travel insurance: World Nomads
Booking via these links will not cost you extra, and they will help keep Nomadic Notes running. Thanks for reading!