The last of the old pier guesthouses in Hua Hin

Greetings from Saigon! Here are this weeks best travel and world interest reads from around the web.
~ James
---
Latest posts from Nomadic Notes
Review of the Sirima Guesthouse in Hua Hin. This guesthouse is on a pier in the old part of Hua Hin, Thailand.
Worldly Reads
"The Victorian-era Nairobi-to-Mombasa line offered a chance to see Kenya at a leisurely, if unreliable, pace."
"Mauro Morandi's failing catamaran was carried to Budelli Island nearly three decades ago by chance. He never left."
"German photographer Bernhard Lang set out to capture the overpopulation crisis from above. The images show the residents' living conditions as they are rarely seen."
"Bluie East Two has been closed for seven decades—but the remnants of a once-mighty air base remain."
"Each time the electricity powers off in Kathmandu, thousands of diesel generators rumble to life, spewing noxious particulate matter, or PM2.5."
"Taiwan is using the name "Chinese Taipei" for the Summer Universiade, despite being the host."
"This animated map shows how the borders of the Indian subcontinent have evolved since partition."
"It's more than just a pile of rocks."
"China's new middle class is increasingly falling for felines and finding comfort in canines."
How To Travel
Pieter Levels from Nomad List on how he travels with a carry-on only.
"Managing business travel is tough, especially as you raise money, build out your team and travel more frequently. In this post we explain all of the lessons, tips and tricks we've learned managing travel for more than 1,000 companies."
Electric Bikes
"China is tackling pollution by shifting the market towards electric motorcycles, and the small number of local custom builders are adapting fast."
"Mountain bikes with batteries may not look hip but they bring wondrous landscapes within reach of many, and this region next to Grenoble is a great place to try them."
Southeast Asia Railways
News related to future Southeast railways.
"Malaysia has hailed an upcoming railway linking its east coast to Port Klang on the west coast as an "alternative trade route", claiming that a projected 53 million tonnes of cargo will bypass Singapore annually by 2030."
This is one of the biggest new railway announcements of the year, though it is still only an announcement. We will wait to see when shovels hit the ground.
Instagram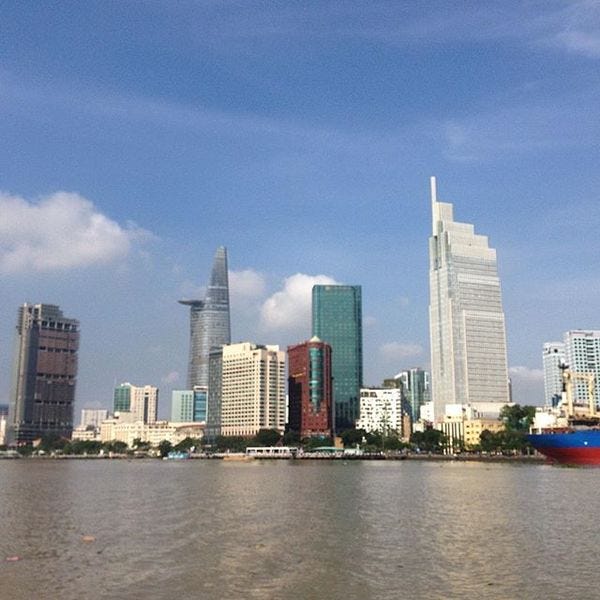 A good morning to be cruising the Saigon River.