The historic port city of Haiphong

A weekly newsletter of great travel reads and news by James Clark from Nomadic Notes.
---
Latest posts from Nomadic Notes
Haiphong is the third largest city in Vietnam, and apart from being an industrial port city it has a historic city centre that should attract more tourists than it does.
A guide to the Hanoi-Haiphong railway - buying tickets, trip review, and a proposed railway from Kunming to Haiphong.
Travel Reads
"The absurd and remarkable story of Sealand, a "micronation" on an eerie metal platform, tells us plenty about libertarianism, national sovereignty, and the lawlessness of the ocean."
"In the past few years dozens have opened across the world, resembling nothing like the book-depot versions from the past."
"The 1,083-foot Ryugyong Hotel in North Korea's capital, Pyongyang, was supposed to be the world's tallest hotel. But after 32 years, it's still not open."
"Many attempts have been made to discover the famed aviator's fate, but never with the technological tools at Robert Ballard's disposal."
"The way to the coldest city in the world is finally open, with a railway that runs for 900km on the permafrost at the heart of Siberia."
Seen On Twitter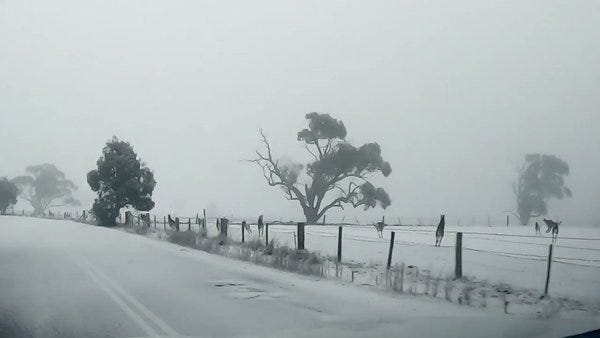 Not something you see every day in Australia. Kangaroos in the snow.
#Wildoz #Kangaroos #Snow https://t.co/ospCngUa98