The coolest neighbourhood in Saigon

Greetings from Saigon. 
I'm trying something different with the newsletter where I'll send a newsletter if I have a new blog post that week. I want to get into a regular publishing schedule, so I will see if this keeps me accountable. Plus I'm finding so many good articles that I think they are better sent on a weekly basis.
I'll still do the monthly roundup ("Where I'm At") on the blog, so here will be extra news that isn't blogged.
I've been using getrevue.co for the newsletter, which is more user friendly for link roundups, and easier to use. I'm also finding that more readers reply to the newsletter with this new format. Feel free to comment on the newsletter by hitting reply!
~ James Clark
---
Latest posts from Nomadic Notes
Thao Dien in Saigon is a neighbourhood by the river that's becoming the "Seminyak of Saigon" (the fashionable beach area of Bali).
Nomadic Notes Travel Guides
My updated notes for travel to Vung Tau, Vietnam.
Travel News
It's more reasonably priced than an inner city terrace.
Vending machines that brew shots of coffee. Seats for pregnant passengers. Underground marketplaces. Welcome to a better subway.
Ken Jennings explores the three presqu'îles (peninsulas that are almost islands) that have made the Belgium-Netherlands border so complicated for decades.
Southeast Asia
Paen Long, a car mechanic from rural Cambodia, built a plane by watching YouTube videos.
Almost exactly 80 years ago, Burma, now Myanmar, was separated from India. It is an anniversary that has passed virtually unnoticed, even though separation was one of the most important turning points in the country's history.
Photography
The winners have been announced in the 4th edition of the Red Bull Illume Image Quest photo competition.
Maps
I few people who know about my Future Southeast Asia map messaged me about this awesome Roman roads fantasy subway map.
A detailed French map of Indochina archived at the Library of Congress. You can zoom in with ease to see the smallest details on this surprisingly user friendly site. 
Travel Blogs
I love visiting new countries, but it's also not a competition. If you are a frequent traveller it's a matter of finding your own travel rhythm. I find visiting a couple of new countries a year suits me, on top of visiting old favourites.
Instagram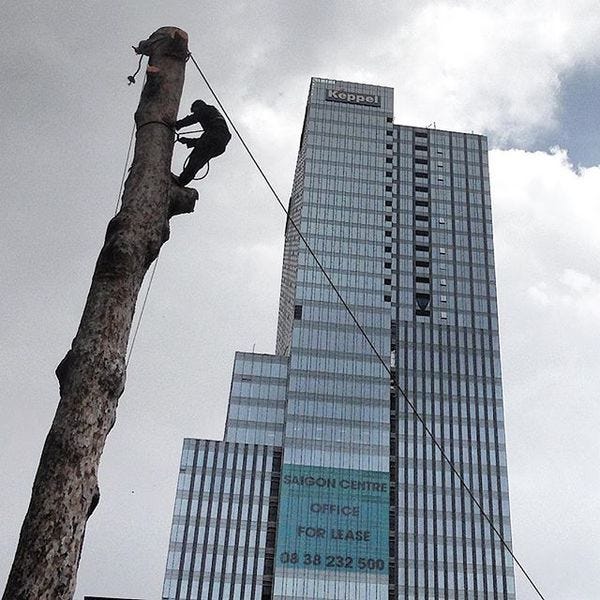 The grand trees of downtown Saigon getting cut down for the subway construction.
Nomadic Notes Partners
Nomadic Notes is partnered with the following sites. I use and recommend these travel booking sites when planning my travels.
Book Accommodation: Agoda, Hotels Combined
Find Flights: Skyscanner
Car Hire: RentalCars
Travel insurance: World Nomads
Booking via these links will not cost you extra, and they will help keep Nomadic Notes running. Thanks for reading!