The closest beachy island to Bangkok
My Ko Samet trip report, and the best travel reads from around the web.
Greetings from Saigon! It turns out that Vietnam now has the easiest entry requirements among Southeast Asian countries, in case you were thinking of visiting. Extending the visa is not so easy though, so I am planning my travels for the next few months.
I've restarted blogging on Nomadic Notes, so I'm now only 4 months behind from where I left off.
Latest posts at Nomadic Notes
Notes on Ko Samet – The closest beach-break island from Bangkok
Assorted travel reads
• A long walk in a fading corner of Japan
I'm a big fan of Craig Mod's articles about walks in Japan, so I was happy to see a feature by him in the NY Times.
• Cafe in Koenji is only for writers working on a deadline
While walking around Japan sounds nice, I'd settle for being locked in a cafe in Japan to work at this point.
• Uncovering St Lucia's natural wonders, from volcanic spas to storied mountain trails
• What an ancient Turkish city looks like from the perspective of its stray dogs
I noted in my Notes on Istanbul about the stray dogs of the city. Here is the perspective from another city in Turkey.
• The greatest traveler you've never heard of
If you know me, you know I abhor a clickbait title. I sighed when I saw the headline, but I clicked anyway, and it turned out to be a great read.
• Being a brown backpacker in a sea of white
• The man who bought a cruise ship on Craigslist
"I recently spent a week on a remote island off southwest Cambodia. With no running water, mains electricity or - gasp, horror - WiFi, it was a true lesson in life's essentials."
• The country that became a 'micronation capital'
@nomadicnotes at Instagram
Follow me at @nomadicnotes for real-time updates.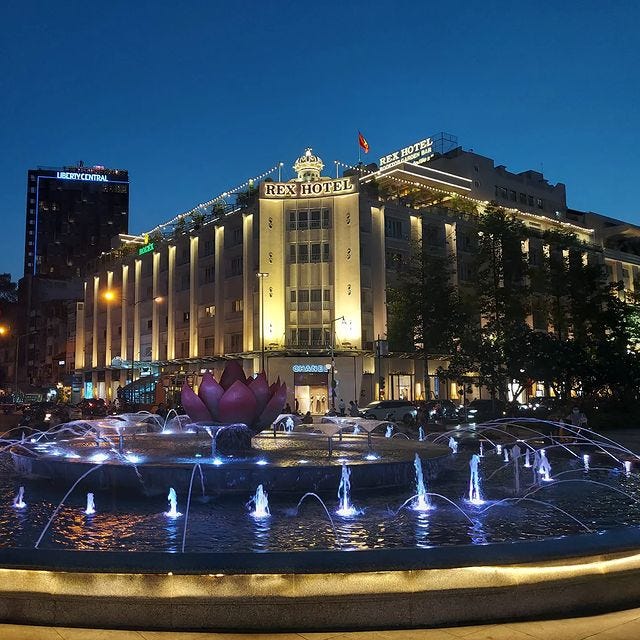 ---
The Nomadic Notes Travel Newsletter is a weekly newsletter of the best travel reads and interesting travel news from around the web, and random ramblings by the editor.
- James Clark