The Acropolis and the saga of the Parthenon Marbles

A weekly newsletter of great travel reads and news by James Clark from Nomadic Notes.
---
Latest posts from Nomadic Notes
On my first visit to Athens I went to the Acropolis. After Athens I went to London and saw the Parthenon Marbles at the British Museum. This turned out to be a great way to experience the Acropolis and the saga of the Parthenon Marbles.
Assorted Travel Reads
"Long Thanh International Airport is the planned second airport of Ho Chi Minh City. Situated approximately 40 km east of the city centre, the airport will have enough space to eventually include 4 runways and serve over 100 million passengers annually."
"He crapped himself while crawling up the stairs, then slid over in it, then picked it up and carried it back to his room."
"Across Thailand, movie palaces were the center of life for much of the 20th century, long before social media, malls or even television lured eyeballs away."
"The southern part of South America is fractured into a number of small islands collectively known as Tierra del Fuego. Located roughly between 52° and 55° latitudes, these islands constitute some of the most distant landmasses on earth measured from the equator."
"Photographer Elizabeth Bick captures the hordes in Cinque Terre, a beautiful Italian Riviera town that has become choked with disrespectful tourists."
"Traveling to a new place doesn't have to leave you dissatisfied."
"An art deco love letter to travel, the Buffalo Central Terminal station was built to handle over 200 trains and 10,000 passengers daily."
"Sleep just feet away from a replica Boeing 737-800 cockpit."
Instagram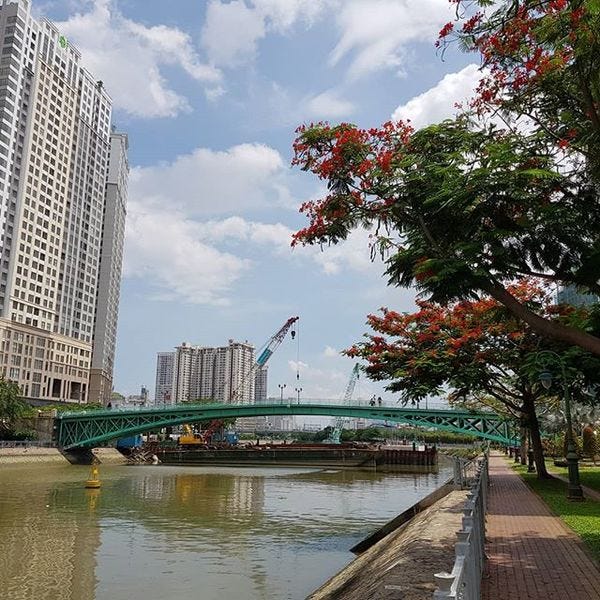 Rainbow Bridge, Saigon.