Ten ways to improve Bangkok

A weekly newsletter of great travel reads and news by James Clark from Nomadic Notes.
---
Latest posts
"As someone who loves exploring Bangkok on bike and on foot, I've seen most of the city from ground level and behind the scenes. Here are a few ways that I think Bangkok could be improved. None of them are perfect, but any one of them would be a good start."
I had a three month run of posting an article every week. No blog this week on Nomadic Notes as I was working on some longer articles that take more than a week to put together. I did have a guest post by Greg from The Bangkok Podcast about ideas to improve Bangkok.
Travel Reads
"Deep into one of the longest, hardest and most remote motor races ever staged, Anthea Castell's car caught fire. What happened next, she says, was nothing short of a miracle."
"What cities are the world's ultra-rich flocking to? This map looks at ultra high net worth individual (UHNWI) growth rates in cities around the world."
"In the 1960s, in the middle of the Cold War the US secreted away a slither of land in the Indian Ocean. Today, Diego Garcia is one of its most important and secretive military bases – but a new ruling puts its future in doubt."
Job Opportunity
"Or at least until you want to do something else."
Instagram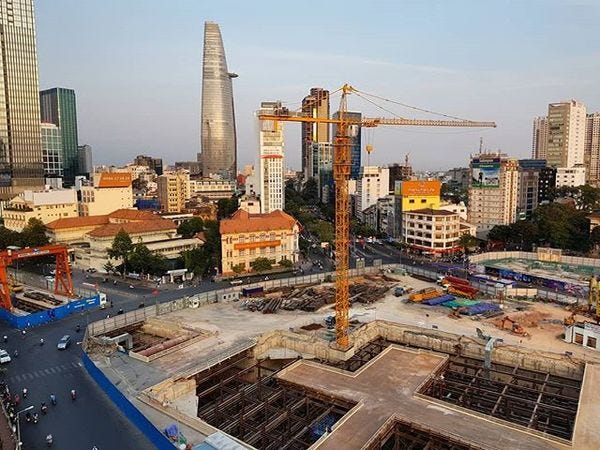 Metro construction in Saigon - slowly but surely(?) getting there.