Southeast Asia is reopening
The price of Starbucks in every country, worlds longest passenger train journeys, and more travel reads.
BANGKOK - It appears that most of Southeast Asia will be reopened by April, with Singapore and Malaysia set to reopen, and Indonesia following the quarantine-free Bali trial. This is on top of Thailand, Cambodia, and Philippines having reopened, and Vietnam this month. I haven't planned travel for more than a month ahead at this point, but I am feeling confident that I can start using some flight credits from cancelled flights from 2020.
This week I went to Rayong, where there is a plan to extend a high-speed railway from Bangkok. I've been making the most of my time in Thailand by working on Future Southeast Asia articles. New articles on Nomadic Notes are coming next week.
Assorted travel reads
• Hotels and hostels hosting Ukrainian refugees create directory for open beds
My friend Kash at Budget Traveller put this initiative together.
• Here are some topsy turvy flight paths that airlines are taking to avoid banned airspace
• Thinking of going to Southeast Asia? Here's what to expect.
"As the once tourist-dependent region reopens its borders, travelers should expect more paperwork, higher airfares and cheaper hotels — at least for the short-term."
• Electric planes are coming sooner than you think
• The price of Starbucks in every country
You may be familiar with the Big Mac Index by The Economist. Now there is a Starbucks Tall Latte Index.
• The travelers facing down racism to see the world
• How one man's love of isolation put an Italian ghost town on the map
• The worlds longest passenger train journeys
• 40 pics from Egypt you won't see in tourism promotionals
Some cool photos from the r/Egypt/ subreddit.
• This retired British Airways 747 is now an exclusive party plane
• Travel guidebooks aren't dead, but they'll never be the same. Maybe that's a good thing.
• Grimshaw's latest design for London Euston HS2 station revealed
@nomadicnotes at Instagram
Follow me at @nomadicnotes for real-time updates.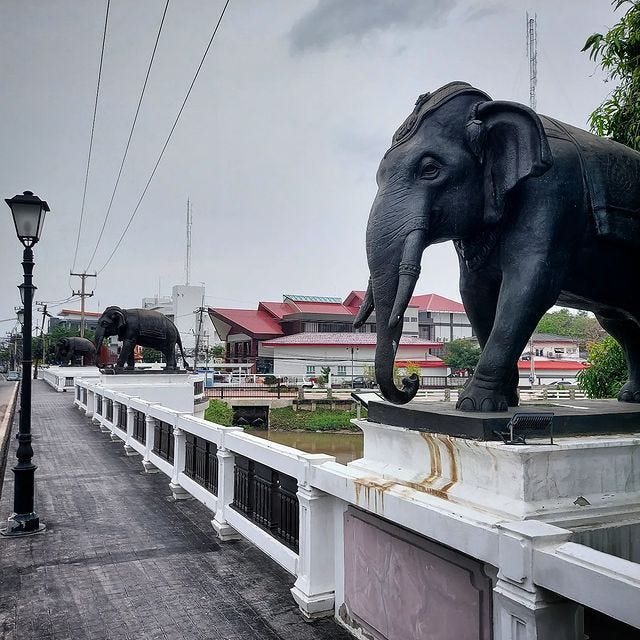 ---
The Nomadic Notes Travel Newsletter is a weekly newsletter of the best travel reads and interesting travel news from around the web, and random ramblings by the editor.
- James Clark