Solomon Islands – Reefs and war wrecks in a tropical island paradise

A weekly newsletter of great travel reads and news by James Clark from Nomadic Notes.
---
Latest posts from Nomadic Notes
Visiting the coral reefs and Guadalcanal World War II sites of the Solomon Islands - a South Pacific island paradise.
Travel Reads
"Colin O'Brady and Louis Rudd are both trying to become the first to finish the 921-mile odyssey on ice completely unsupported. It is a journey that killed a man who tried two years ago."
"The Andersons have taken on a global pilgrimage, visiting everywhere they have roots."
"Jimmy Nelson has spent over a decade documenting indigenous identity across the world."
"Surprisingly, Vancouver – not Shanghai, Hong Kong or Las Vegas – was once the neon capital of the planet."
"They're taking roller skating out of the roller rink and onto the boardwalk, all while taking no crap from anyone."
"Sasaki's masterplan for the Chengdu Panda Reserve is designed to protect the animals, while also accommodating growth in the rapidly expanding Chinese city."
I offered a plan to save the endangered Giant Panda, but this is probably more practical.
"Home to the world's largest collection of maps, travel books and globes, iconic London bookshop Stanfords has moved to a new home after more than 100 years."
If you're ever in London pay a visit to this amazing travel book store.
"Billionaire Li Shufu wants to create trains that can travel at 1,000km/h. As the first hyperloop pioneers have found, high-speed public transport is incredibly complex."
Instagram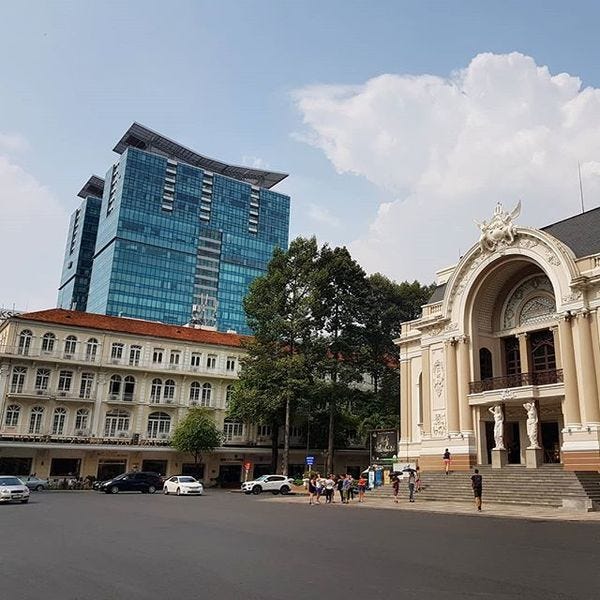 Back in Saigon and ready to work again.