Sihanoukville – The New Macau of Southeast Asia

A weekly newsletter of great travel reads and news by James Clark from Nomadic Notes. 
---
Latest posts from Nomadic Notes
Sihanoukville on the coast of Cambodia is being transformed into a gambling hub, and has been called the New Macau of Southeast Asia.
Good Reads
"With China as his main patron, Hun Sen has conveniently forgotten its role in propping up the Pol Pot regime."
The Big Mac index by The Economist for 2018 is out now. This famous index compares the prices of Big Macs around the world.
"What a difference a few decades make – or do they? Our reporter journeys back to a tourism-free time of wonder."
"With a few minor exceptions, there are really only two ways to say "tea" in the world. One is like the English term—té in Spanish and tee in Afrikaans are two examples. The other is some variation of cha, like chay in Hindi. Both versions come from China."
"Volunteer engineers and architects want to solve Mount Everest's most unsolvable problem: its landfills of human waste."
Southeast Asia Railways
"Experts working on the Laos-China Railway Project, which aims to connect Bohan-Boten (Laos-China border) to Vientiane Capital by railway, have stated that progress is currently estimated at 16.4% and expected to be completed as scheduled by the end of 2021."
Photography
"Photojournalist A. M. Ahad was at a train station in Bangladesh when he came across a group of photographers pointing their cameras at a young man who was leaning out of a window and striking a prayerful pose."
"My view of Sri Lanka was spoiled by the peachy backsides of tourists obsessed with their social media feeds, writes Rhiannon Lucy Cosslett."
Instagram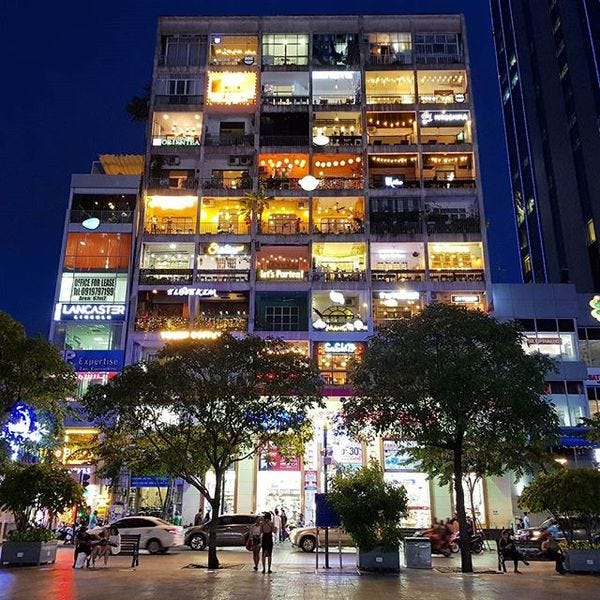 Apartments cafes on Nguyen Hue - Saigon.
Nomadic Notes Partners
Nomadic Notes is partnered with the following sites. I use and recommend these travel booking sites when planning my travels.
Book Accommodation: Agoda
Find Flights: Skyscanner
Travel insurance: World Nomads
Booking via these links will not cost you extra, and they will help keep Nomadic Notes running. Thanks for reading!