Riding the only railway in Cambodia

A weekly newsletter of great travel reads and news by James Clark from Nomadic Notes. 
---
Latest posts from Nomadic Notes
Review of the train from Phnom Penh to Sihanoukville - what to expect, and how to buy tickets.
Travel Reads
I rarely click a listicle post, and you should base your travels on such a list anyway. Having said that it's always curious to see what the NY Times (and Lonely Planet) add on their annual list.
"Euromonitor International's latest ranking reveals the top 100 city destinations based on visitor numbers."
And here is another interesting list which shows the world's most visited cities.
"The more intense the threats and pressure from China grow, the more distinct Taiwan's sense of a separate national identity has become."
"The BNO passport's power lies the fact that only those 'old Hongkongers' born before 1997 are eligible to apply."
"In my own city in Syria, visitors are flocking to take pictures of destroyed buildings."
"Jaded urbanites keen to outrun hustle and bustle of country's big smoke put down roots near border with Myanmar and Laos."
"The China-Africa story provides us familiar tropes—the Chinese invaders, the meek, innocent African victims. The counter narrative is just as misleading."
"Paris Syndrome spots the similarities between Paris and a Chinese replica of Paris called Tianducheng. Tianducheng was build 10 years ago in the suburb of Chinese city Hangzhou."
""Amusement park syndrome" can potentially happen in any place, but Japan is a country in which this kind of behavior is particularly pertinent. Perhaps it's because Japan is so very different to any other country on Earth that many people do view it as some kind of alternate reality where rules don't apply."
"Construction began in 2014. Once finished, the replica will be the centerpiece of a theme park that the developer hopes will attract millions of tourists from China and beyond."
Southeast Asia Railways
News related to the Southeast Asia rail project. For more updates join the Facebook group.
"The bid will include a total transfer of technology and local vendor development to greatly benefit Malaysian and Singaporean companies, including small and medium enterprises."
Instagram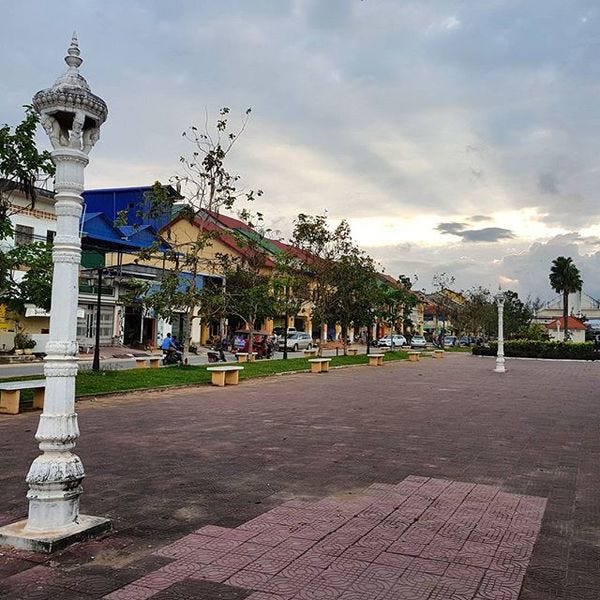 Kampot - Cambodia.
Nomadic Notes Partners
Nomadic Notes is partnered with the following sites. I use and recommend these travel booking sites when planning my travels.
Book Accommodation: Agoda
Find Flights: Skyscanner
Travel insurance: World Nomads
Booking via these links will not cost you extra, and they will help keep Nomadic Notes running. Thanks for reading!