Notes on Dhaka – the chaotic capital of Bangladesh

A weekly newsletter of great travel reads and news by James Clark from Nomadic Notes.
---
Latest posts from Nomadic Notes
Visiting Dhaka - the capital of Bangladesh. What to see and what to expect when walking around this chaotic city.
Travel Reads
"Archaeologists in Nubia are struggling against erosion, desertification, and government plans to develop the land."
"Ringed by seven nations, China's westernmost Xinjiang province is an Alaska-sized territory of desert, mountains and grasslands."
"Plans are in place to revive Nga Bay Market, but critics say it's too late to save the floundering vendors from drowning in a river of bureaucracy."
"In order to get back to building the kinds of places we love the most, we have to embrace the messy, unpredictable and always-changing nature of life."
The cultural enrichment plan could change young lives, and maybe even revive the heyday of the Interrail train pass.
"Proposed developments in the French capital will continue the ongoing ruination of its classical beauty."
"Halfway between Queensland and Hawaii, 6,000 islanders are set to lose their homes. One is visiting Australia to fight for their survival."
Digital Nomadism
Southeast Asia Railways
"The project will break ground in 2018."
This has been proposed so many times over the years that I will be (happily) surprised if this starts in 2018.
Instagram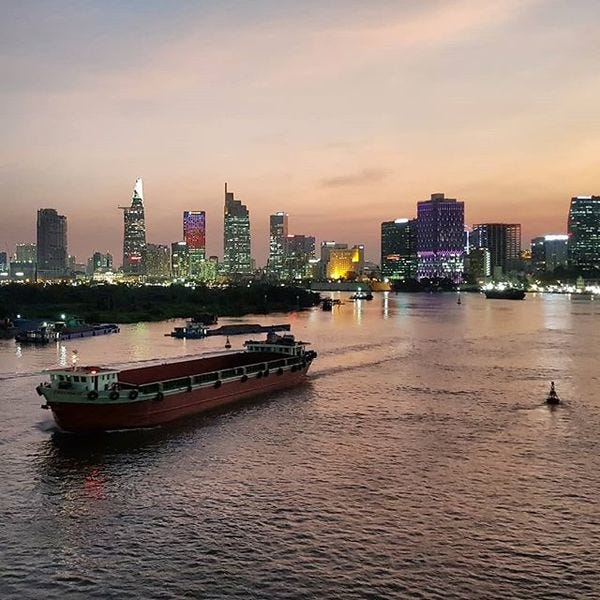 Saigon as viewed from the Thu Thiem Bridge.
Nomadic Notes Partners
Nomadic Notes is partnered with the following sites. I use and recommend these travel booking sites when planning my travels.
Book Accommodation: Agoda
Find Flights: Skyscanner
Travel insurance: World Nomads
Booking via these links will not cost you extra, and they will help keep Nomadic Notes running. Thanks for reading!