Notes on Cox's Bazar – the longest beach in the world

A weekly newsletter of great travel reads and news by James Clark from Nomadic Notes.
---
Latest posts from Nomadic Notes
Notes on Cox's Bazar - the beach resort at the longest beach in the world in Bangladesh.
Latest Posts from Living In Asia
Welcome to Living In Asia - a site dedicated to urban design, heritage, infrastructure, and transport in Asia. 
I've restarted an old blog and repurposed it for my transport and infrastructure notes in Asia. The introduction will give you an idea of what to expect.
Good Reads
"Thanks to large-scale restoration efforts, the North Aral Sea has seen a resurgence of fish—a boon to the communities that rely on it."
"Former residents recall stories of crime in dirty alleys and dark mazes, but also a sense of community and nostalgia living among cramped quarters of the historical landmark."
"An Englishman searches for what's left of Providence, a failed Puritan colony in the Caribbean."
"Eurasia, the continental landmass containing both Europe and Asia, is rapidly being strung together into a contiguous market covering upwards of 65% of the population, 75% of energy resources and 40% of GDP in the world. This is something that has never happened before."
"Thoughts and musings on 11 years of traveling around the world."
"Titanic tank battles were once fought on what is now Belarus. Now, a dedicated team of salvagers scour marsh and forest to find these forgotten reminders of World War Two."
"Cities can be dense without being overpopulated. But in the world's most crowded city, the drains can't cope – creating a grim new job."
Environmental science and conservation news
Southeast Asia Railways
"Air-conditioned cars to offer services every Saturday and Sunday for six months to spur tourism."
Instagram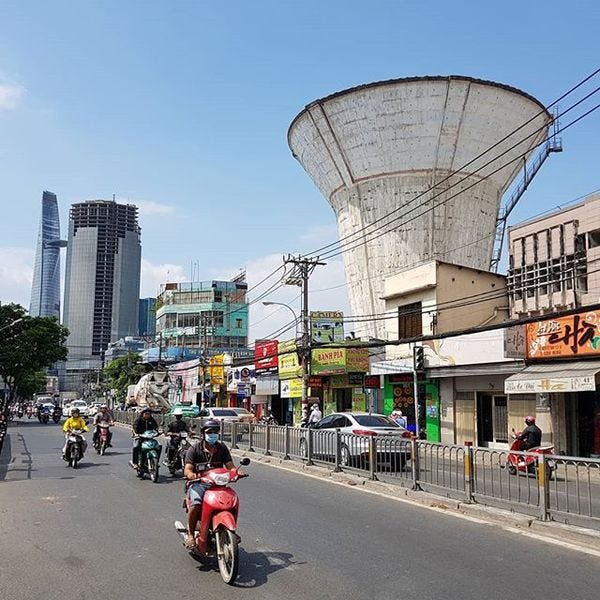 District 4, Saigon.
Nomadic Notes Partners
Nomadic Notes is partnered with the following sites. I use and recommend these travel booking sites when planning my travels.
Book Accommodation: Agoda
Find Flights: Skyscanner
Travel insurance: World Nomads
Booking via these links will not cost you extra, and they will help keep Nomadic Notes running. Thanks for reading!