Nomadic Notes - Travel Reads 1 May, 2020
A weekly newsletter of travel reads and news by James Clark from nomadicnotes.com
Welcome to the Travel Newsletter by Nomadic Notes. If you are a regular subscriber you may notice that the newsletter looks a bit different this week. I have switched the email delivery system, but it will still be the same format of a free weekly newsletter of interesting travel reads.
If the newsletter is truncated in your inbox you may have to click out. And if you enjoy reading it feel free to forward the newsletter to others, or share the online link at nomadicnotes.substack.com.
Latest Posts At Nomadic Notes
Where I'm At: May, 2020 – Saigon lockdown edition
Where I'm At: May, 2020 - Saigon lockdown edition. My monthly summary of where I've been and site news (spoiler alert - I haven't been anywhere.).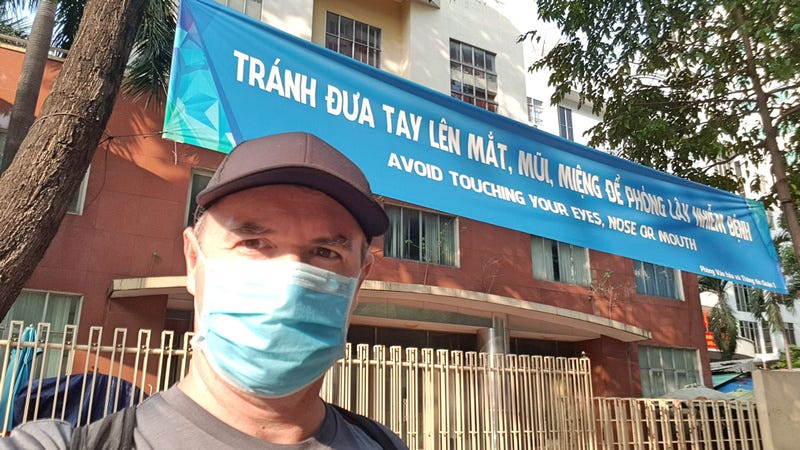 Assorted travel links
Don Mueang–Suvarnabhumi–U-Tapao high-speed railway - The 3-airport rail link of Bangkok
"The Don Mueang–Suvarnabhumi–U-Tapao high-speed railway is a proposed railway that will connect the two airports of Bangkok with U-Tapao airport in the Eastern Economic Corridor of Thailand."
Mt Etna: The most active volcano on Earth
"Mt Etna is considered the most active volcano on Earth"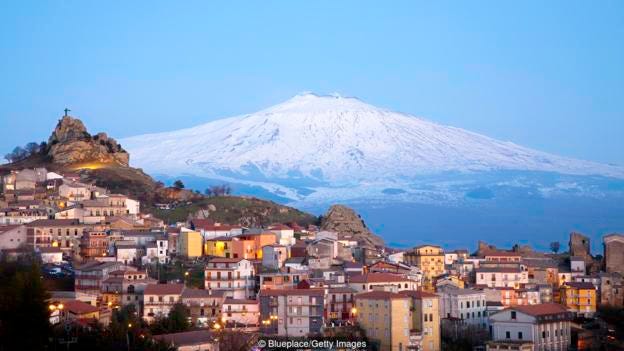 The ghost airline that has linked Cairo and Tel Aviv for decades
"Air Sinai is shrouded in mystery. But why?"
Travel news
Berlin's infamous BER Airport receives green lights from inspectors, on schedule to open in October 2020
The New York Times drops travel section — for now
Sino-Portuguese consortium to build first section of Tren Maya network
"The Tren Maya project envisages the development of 1 525 km of railway through the five eastern states of Yucatan, Campeche, Quintana Roo, Chiapas and Tabasco, serving 15 stations."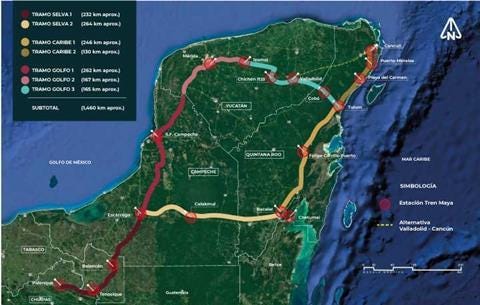 New Zealand and Australia may introduce 'travel bubble' as they emerge from lockdown
Travel deals
Sicily creates fund to pay 50% of vacationers' costs
"Sicily is giving vacationers an offer they can't refuse. The government of this storied Italian island has put aside €500 million (about $595 million) to pay for 50% of the cost of airfare for anyone who comes in the months that tourism returns. The fund will also pay for one out of every three hotel nights for visitors."
I have not even considered international travel for the rest of 2020, but if deals like this are going to be offered once it is safe to travel I may end up in Sicily this year.
Travel during and after COVID-19
Hunkering down in tourist-free Siem Reap
"Cambodia's Siem Reap thrives and survives on its tourist industry, with millions flocking to the ancient Angkor Wat temple each year. But as Covid-19 halts global travel, writer Jonathan Evans describes life minus the tourists in this once-again sleepy little town."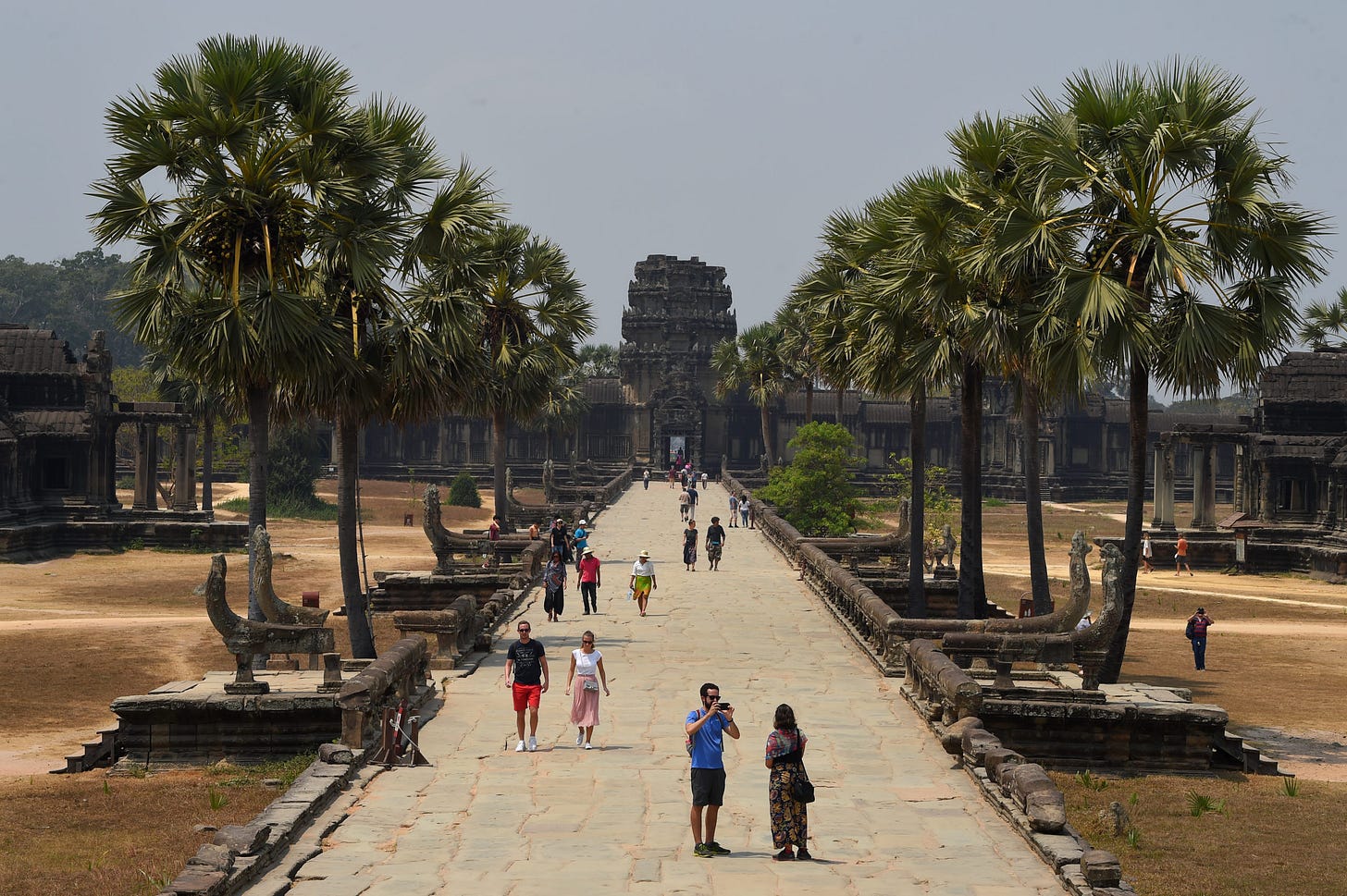 Support the hostel industry- introducing the #AdoptaHostel campaign
"By purchasing a gift card for a future visit, you can help the hostels you love cover their costs, get through this difficult time and open once again to the travelling world."
These might be the last currently active travel bloggers in the world
"Instead of sitting at home in fear of catching COVID-19, two popular Russian travel bloggers hired a yacht and a private island in Indonesia. Makes you sick with envy."
Our Zoom date with the guy who bought a ghost town and is now quarantined there (alone)
"In 2018, Brent Underwood and his pal, Jon Bier, spent their life savings on the purchase of a California ghost town, "Cerro Gordo" – and life has never been the same since. "
AirAsia unveils new flight attendant uniforms for COVID-19
"Designed by Filipino fashion designer Puey Quinones, the uniforms are designed to protect cabin crew from contracting the coronavirus from passengers."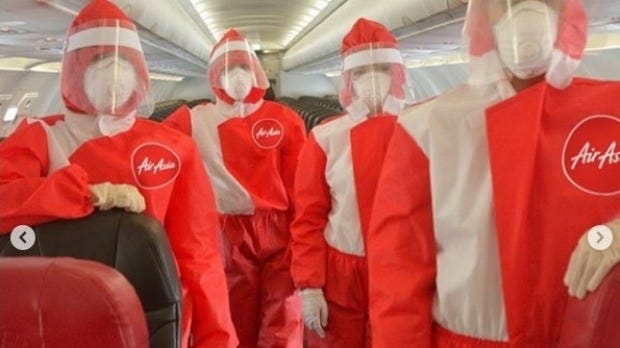 I checked, this was published 28 April, not 1 April.
Lithuanian capital to be turned into vast open-air cafe
"Vilnius gives public space to bars and cafes to allow physical distancing during lockdown."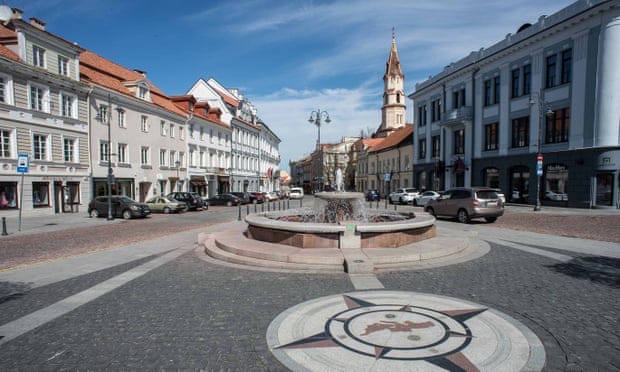 Paris has a plan to keep cars out after lockdown
"As the city prepares to end lockdown, Mayor Anne Hidalgo plans to use bike lanes, buses, and social distancing to keep more cars off the roads and reduce pollution."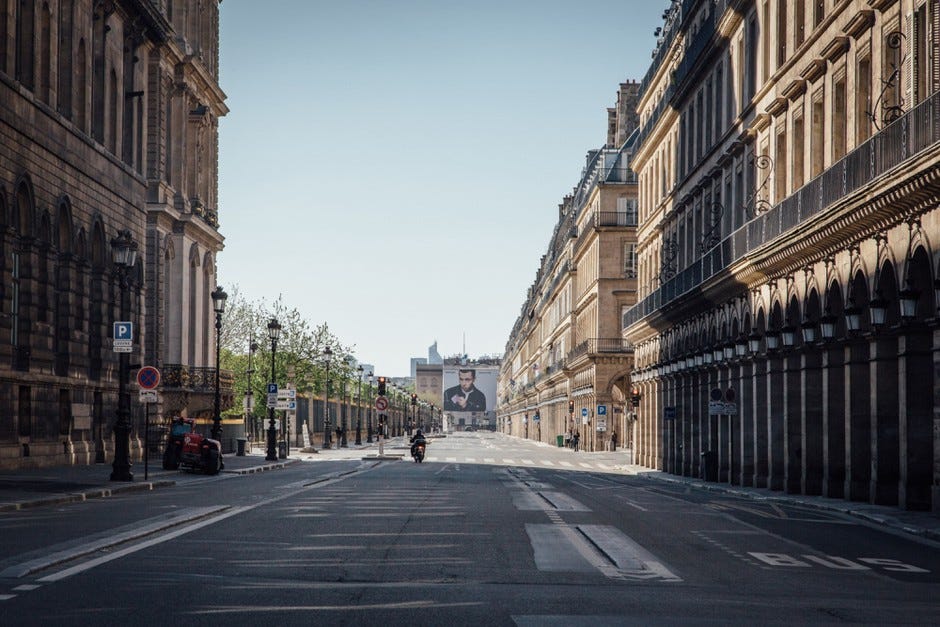 Travel photographer shoots incredible nature photos with household items and optical illusions
"What do you do when you're stuck in lockdown, but you also have insatiably itchy feet and the essence of travel running through your veins? You improvise, of course!"
Rick Steves finds unexpected joy amid travel standstill, and vows to keep staff working
"Rick Steves is an explorer at heart, so it should come as little surprise that he is finding unexpected joy in the midst of an awful situation."
Female British Airways pilots do viral challenge to raise money for coronavirus relief efforts
"The pilots are raising money for The Big Night In charity."
In last week's newsletter I posted about the women pilots of Garuda Indonesia and the #PassTheHatChallenge on Instagram. Good to see the ladies of BA with their own video.
You can find villas of the same quality cheaper than this, but yes, not a bad hobby while being housebound.
I was blissfully not a germophobe before the coronavirus, but gifs like this are not helping.
Photography
Vietnam ornamental fish seller photo wins grand Smithsonian prize
"The photograph of a man selling ornamental fish on a motorbike in Hanoi has been chosen winner of this year's Smithsonian photo contest."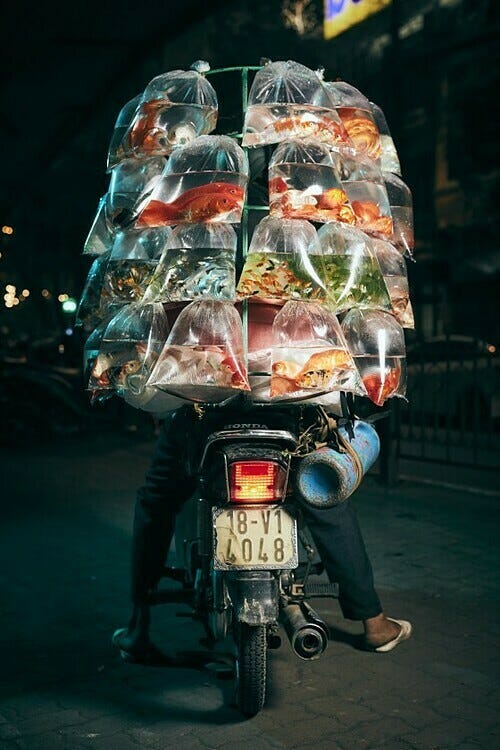 See all the winners and finalists of the 17th annual Smithsonian magazine photo contest.
Travel Videos
Stunning new 4K video of dolphins swimming in blue bioluminescence off Newport Beach
Mass influx of flamingos turn Navi Mumbai into a pink playground
"Every year, a number of flamingos come to Navi Mumbai, but this year after lockdown measures have been implemented there is a huge increase of between 25% and 30%. The whole area has become a pink carpet."
Watch: striking drone footage shows Victoria Falls experiencing highest flow in a decade
"Four times more water is currently flowing over one of the Seven Natural Wonders of the World than in April last year."
@nomadicnotes on Instagram
Reunification Day in Vietnam, marking 45 years since the end of the war.
Follow me at nomadicnotes.