Nomadic Notes Newsletter - March 2017

Here are the most recent posts on nomadicnotes.com, and good reads from around the web.
~ James
---
Where I'm At
My monthly update of what I've been up to and site news.
Latest posts from Nomadic Notes
A summary of building developments, metro construction, and lost heritage buildings in Saigon as of 2017.
a list of travel gear that I'm using in 2017 - day bag, backpack, laptop, mobile phone, camera, travel clothing.
A brief history of the Vietnamese dong - the world's highest denominated currency.
Travel Deals
Get $20 free travel credit at Airbnb - Airbnb is a great alternative to staying in hotels, and they offer $20 for first time users. The credit is valid for 30 days so be sure you are ready to book before claiming your credit.​
Grab - The largest ride-hailing app in Southeast Asia offer a free ride when you join with this link.
Nomadic News
Vietnam's youth, less burdened by poverty and war, are opening a new chapter in the country's history — transforming the Communist nation into one of the world's fastest growing economies.
In Cambodia, motorbike taxis are everywhere - but it's rare to see women drivers transporting tourists. One entrepreneur is trying to change that.
Guided by a lusty appetite for indigenous culture and cuisine, the swaggering chef has become a travelling statesman.
A new railway line from Djibouti to Ethiopia has showcased China's effort to extend its influence, with aid and expertise, throughout Africa.
The world's most beautiful city has never been more threatened. But a passionate movement of locals is determined to keep it alive.
Highlights from the collection of winning images in the 60th World Press Photo Contest, which were selected from 80,408 images made by 5,034 photographers from 125 different countries.
Instagram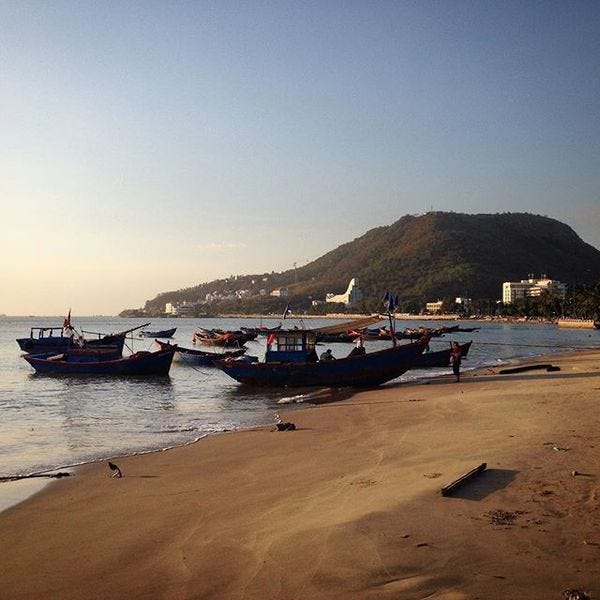 Vung Tau, Vietnam
Nomadic Notes Partners
Nomadic Notes is partnered with the following sites. I use and recommend these travel booking sites when planning my travels.
Book Accommodation: Agoda, Hotels Combined
Find Flights: Skyscanner
Car Hire: RentalCars
Travel insurance: World Nomads
Booking via these links will not cost you extra, and they will help keep Nomadic Notes running. Thanks for reading!