Nomadic Notes Newsletter - February 2017

Happy new year again! The great thing about being in countries that celebrate the Lunar New Year is that you get two new years in the space of one month. If you fail your new years resolutions you can start again.
Here are the most recent posts on nomadicnotes.com, plus some good reads from around the web.
~ James
---
Where I'm At
February, 2017: Celebrating the year of the Rooster in Saigon.
Latest posts from Nomadic Notes
A review of train SE7 from Nha Trang to Saigon in a four-bed berth (first class sleeper).
The Eurail Pass travel guide: how to choose the best rail pass, and tips for your Europe travels.
Travel Guides
My notes on Nha Trang and other helpful links for visiting.
Travel Deals
Get $20 free travel credit at Airbnb - Airbnb is a great alternative to staying in hotels, and they offer $20 for first time users. The credit is valid for 30 days so be sure you are ready to book before claiming your credit.​
Grab - The largest ride-hailing app in Southeast Asia offer a free ride when you join with this link.
Nomadic News
A half-century ago, an American Special Forces commando named John Hartley Robertson vanished over the jungles of Laos. In 2008, he reappeared in Vietnam, apparently alive and well. Genetic tests were performed. Former comrades and his younger sister vouched for his identity. But nothing was what it seemed.
For Roads & Kingdoms' Edge of Europe series, writer Joshua Kucera is traveling along the disputed border between Europe and Asia, from Istanbul to the Russian Arctic, to explore the ancient history and current politics of how we divide up the world.
Western Australia is seeking to have the tiny and remote Cocos Islands, which are closer to Indonesia than Australia, become a part of the state, with the Premier spruiking the move as WA gaining its own tropical paradise.
At Fort Mahakan in Bangkok's historic core, a deadline for eviction is approaching in a 24-year battle for the fort between the city and unyielding villagers.
Spend five minutes in humid Ho Chi Minh City and you'll probably be running for cover into the nearest air-conditioned refuge.
Joshua Kurlantzick's "A Great Place to Have a War" examines the consequences of the agency's 20-year war in Laos.
Instagram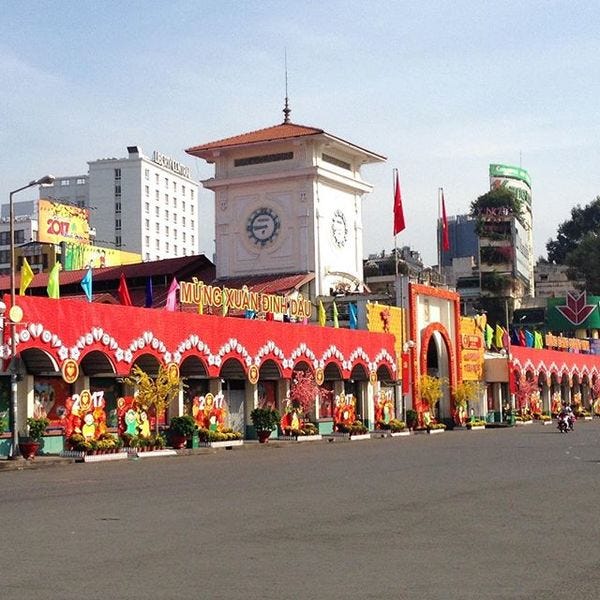 Happy New Lunar Year - May your Rooster year be a good one!
Nomadic Notes Partners
Nomadic Notes is partnered with the following sites. I use and recommend these travel booking sites when planning my travels. 
Booking via these links will not cost you extra, and they will help keep Nomadic Notes running. Thanks for reading!
Book Accommodation: Agoda, Hotels Combined
Find Flights: Skyscanner
Car Hire: RentalCars
Travel insurance: World Nomads
We've dammed mighty rivers, built hundreds of artificial islands, and made the world's fourth-largest lake disappear.