Nomadic Notes Newsletter - Chiang Mai Edition

A weekly newsletter of great travel reads and links by James Clark from Nomadic Notes.
---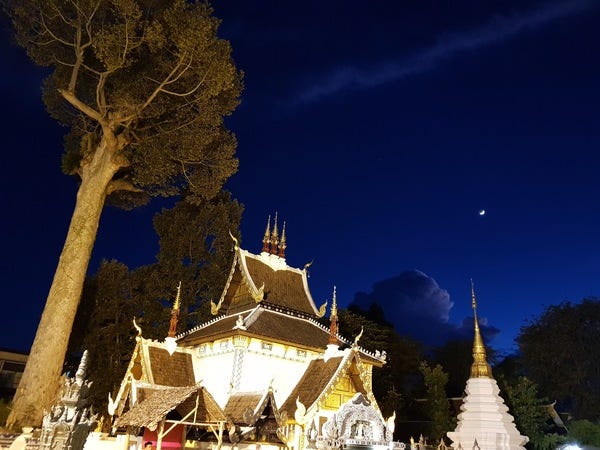 Greetings from Chiang Mai. I'm back in my former home base for two weeks to attend a conference and enjoy the cooler months of Northern Thailand. I was in Shanghai last weekend, and this week I found some articles related to how futuristic China has become.
Here is the pick of good reads from around the web.
~ James
Latest posts from Nomadic Notes
I'm currently working on some transport posts that is taking up most of my time, so no new posts this week. Expect a big post next week. In the meantime, here is an article I published this week on Asia Times regarding the currency of Vietnam.
The Vietnamese dong is one of the highest-denominated currencies in the world. At the time of writing 1 US dollar was equal to 22,728 dong. It takes US$44 to become a dong millionaire.
Good Reads
"I trekked with nomads. Their attitude about possessions presages a new age of traveling light."
"A U.S. Army intel officer returns to Vietnam, chasing the enemy spymaster who beat him, hoping to learn more about why America lost the war."
I've met a number of war veterans who who have returned to Vietnam, and I always find their stories interesting. This one is a cracking read.
"The 2011 earthquake and tsunami killed thousands in Japan. Those left behind were haunted by the dead, and some were possessed by them."
I'm not saying I believe in ghosts, but if you live in Asia for long enough you become attentive to ancestor worship and the spirit world.
"The country lost most of its trees long ago. Despite years of replanting, it isn't making much progress."
"Nationhood and autonomy are issues that transcend north-east Spain, with numerous efforts elsewhere to redraw the map of Europe."
Travel Lists
"What are the best destinations to visit in 2018? Lonely Planet's travel experts reveal all…"
When it comes to travel lists, Lonely Planet and The New York Times have come to be the biggest annual lists. Not that I take any stock in such lists, but they are interesting to see where they pick and the reactions they elicit (hello, Canberra!)
China
I was in Shanghai last week it's apparent from my brief visit that the future has arrived in China. I'm not sure I like all of what I see, but it's here and it can't be ignored.
"Far from the booming metropolis of Beijing, China is building a sprawling system that combines dystopian technology and human policing. "It's a kind of frontline laboratory for surveillance.""
"At the 19th party congress, president Xi Jinping said in a speech that sets the tone for the years ahead that China would "develop a market-oriented system for technological innovation in which enterprises are the main players.""
"The Chinese government plans to launch its Social Credit System in 2020. The aim? To judge the trustworthiness – or otherwise – of its 1.3 billion residents."
The best job in the world?
"We are seeking candidates who will explore every destination on our list of 52 Places to Go."
This is a pretty amazing job that has been doing the rounds. If you are a travel writer and can commit to a year then apply by October 31. 
"Want to know if you've got what it takes to land the best job ever in the history of the world? Scroll down to the flowchart."
This flowchart for said travel job maybe useful in your decision to apply.
Southeast Asia Railways
News related to Southeast Asia railways, as part of the Future Southeast Asia Map project.
"The country's two busiest airports, Don Mueang and Suvarnbhumi could be linked by a high-speed railway with U-Tapao airport in Rayong."
Instagram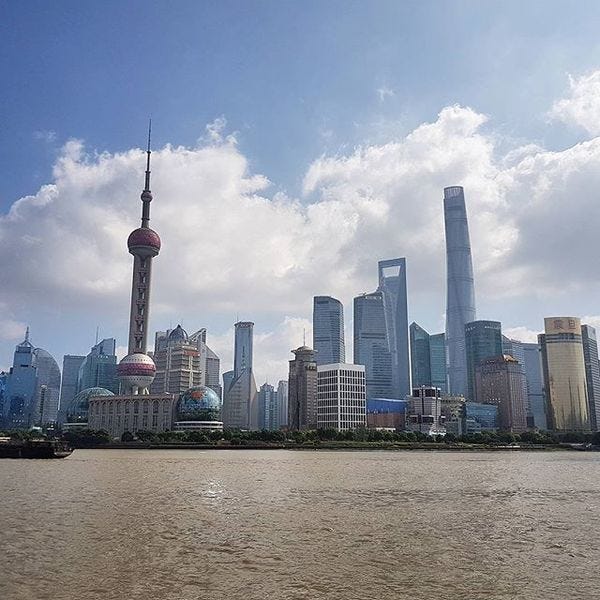 Shanghai, China.
Nomadic Notes Partners
Nomadic Notes is partnered with the following sites. I use and recommend these travel booking sites when planning my travels.
Book Accommodation: Agoda
Find Flights: Skyscanner
Travel insurance: World Nomads
Booking via these links will not cost you extra, and they will help keep Nomadic Notes running. Thanks for reading!